Why This Royal Expert Says William And Kate Are Anxious About Meghan And Harry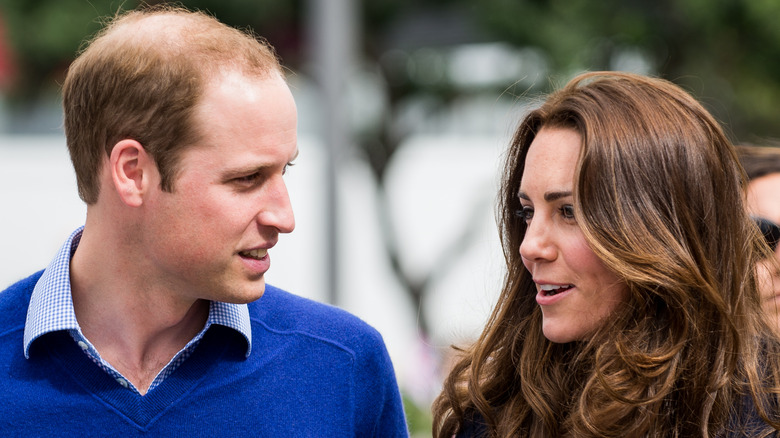 Shaun Jeffers/Shutterstock
Prince William and Kate Middleton have two of the most recognizable faces in the world. The Duke and Duchess of Cambridge have become the modern face of the royal family, and are currently in line to become the next king and queen. The Cambridges have captivated many with their loyalty to the crown as well as their relatable lives as the parents of three children — Prince George, Princess Charlotte, and Prince Louis.
However, William's brother Prince Harry and his wife, Meghan Markle, have also taken the world by storm. After leaving the royal family in early 2020, the couple moved to California to become America's royal family. Since that time, a reported popularity contest between the Cambridges and the Sussexes has broken out. Royal expert, Duncan Larcombe, previously told The Sun that William and Kate are fully aware of this issue.
"Harry and Meghan have shown that modern royalty will only survive if it is absolutely at the cutting edge of social media, and their profiles play into the narrative of the cult of the celebrity. Which is a complete change from the era of Prince Philip. It was never about the royals, it was about the causes, never complain, never explain, ignore questions about you, and make it about your causes. Clearly, William and Kate are quite clear they need to do more to sell themselves as a couple, family, and personalities," Larcombe said.
Is there a popularity contest between the Cambridges and Sussexes?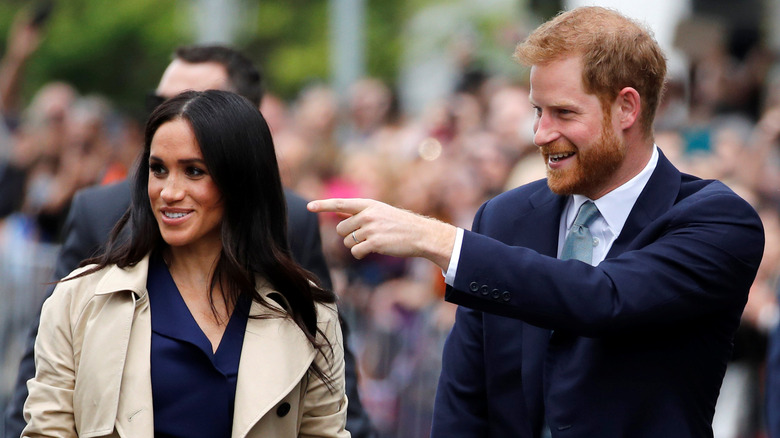 Pool/Getty Images
According to The Mirror, Prince Harry and Meghan Markle were recently named one of TIME Magazine's most 100 influential people of 2021. Inside the magazine, the couple's friend, chef Jose Andres, opened up about the Duke and Duchess of Sussex's contributions to charity. "They turn compassion into boots on the ground through their Archewell Foundation. They give voice to the voiceless through media production. Hand in hand with nonprofit partners, they take risks to help communities in need — offering mental health support to Black women and girls in the U.S., and feeding those affected by natural disasters in India and the Caribbean," Andres said.
Meanwhile, royal expert Duncan Larcombe tells OK! that Prince William and Kate Middleton were left feeling anxious about Harry and Meghan's honor (via Daily Mirror). "Kate and William are in danger of being dragged into a transatlantic popularity contest," Larcombe explained. "They will feel anxious over the cover and everything Harry and Meghan do as it always seems to reflect on them. William and Kate are concerned about absolutely everything that comes out of America in regards to Harry and Meghan, especially Harry's tell-all warts and all memoir that's gonna hit the shelves sometime next year. They have no control over the narrative," he added.
Whether the Cambridges and Sussexes are embattled in a popularity contest or not, it seems that both couples have really stepped up their games over the past year.