Why This Royal Expert Says Meghan Markle Is About To Get A Taste Of Her Own Medicine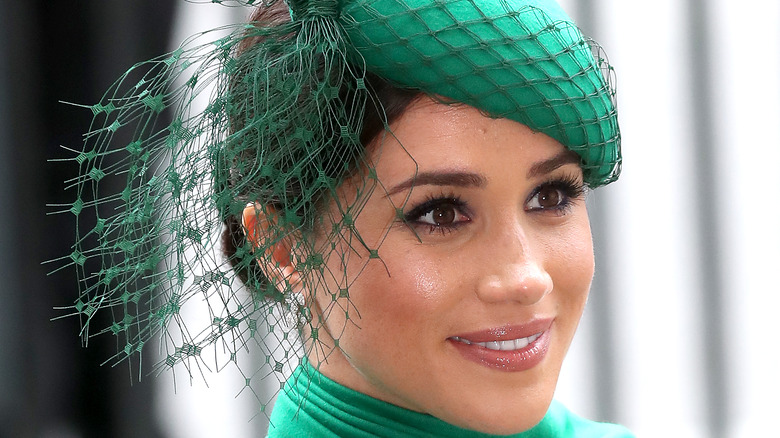 Chris Jackson/Getty Images
Since Meghan Markle and Prince Harry's move from the United Kingdom to California, they have spoken out a lot about the royal family. In particular, while chatting with Oprah Winfrey about struggles faced within the palace, they shared that they did not feel supported by the royals and that a member of the family even expressed concerns over what color Archie's skin would be. Meghan also alleged that while she reached out for help from The Firm when she was struggling with royal life, "I was told that I couldn't [get help], that it wouldn't be good for the institution," (via Town & Country). Markle shockingly continued, "My regret is believing them when they said I would be protected. I believed that. And I regret believing that, because I think had I really seen that that wasn't happening, I would have been able to do more."  
Now, a royal expert has stated that Markle will soon be getting a "taste of her own medicine."
As many know, Markle is estranged from her father, Thomas, her half-sister, Samantha, and her half-brother, Thomas Markle Jr. (via The Daily Mirror). While her father Thomas has apparently petitioned the courts to force Meghan into letting him meet his grandchildren (via US Weekly), his son has been making waves of his own in the press.  Soon, Thomas Jr. will appear on "Big Brother VIP." Announced earlier this year, this spin-off series will also feature notable names like actor Bernard Curry; Danny Hayes of "Big Brother Australia;" fashion designer and model Imogen Anthony; NRL's Matt Cooper; Donald Trump's former political aide, Omarosa; and Caitlyn Jenner, as stated by 7News Australia.
Meghan Markle's half-brother will be on Big Brother VIP, which is 'the last thing [Markle] wants to be associated with,' royal writer says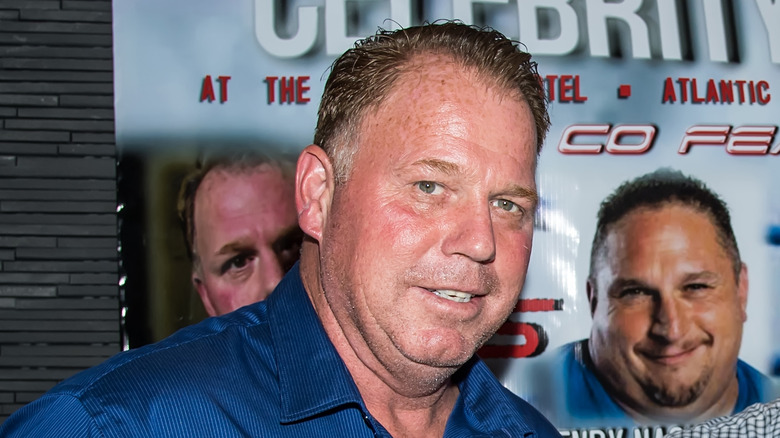 Gilbert Carrasquillo/Getty Images
Yes, "Big Brother VIP" promises to be as Twitter-enraging as you think it's going to be. In the trailer for the upcoming show, Thomas Markle Jr. calls himself "the biggest brother of them all," (via US Weekly). He then proceeds to talk about his sister, saying, "I told Prince Harry, I think she's going to ruin your life. She's very shallow." Australian TV host Sonia Kruger even went on Australia's "The Morning Show" promising "worldwide headlines" (via Metro). Meanwhile, Daily Mail reports that Markle Jr. signed with Max Markson, an elite Australian talent agent. 
Columnist Sarah Vine discussed this topic on The Daily Mail's podcast, Palace Confidential (via the Mirror). When she was asked if she felt sorry for Meghan Markle, she replied, "No, I think she's about to find out what it feels like to have someone cash in on your family, which is what the queen has been dealing with for the last 18 months. She and Harry have been cashing in on their royal family, by cashing in on all sorts of Netflix deals and giving interviews to people and saying dreadful things. It's a taste of her own medicine I reckon."
Additionally, journalist Charlotte Griffiths said that "the last thing [Markle] wants to be associated with is 'Big Brother.'" Meghan Markle has yet to comment publicly on her half-brother's participation in the show.
What might we expect from Thomas Markle Jr. on Big Brother VIP?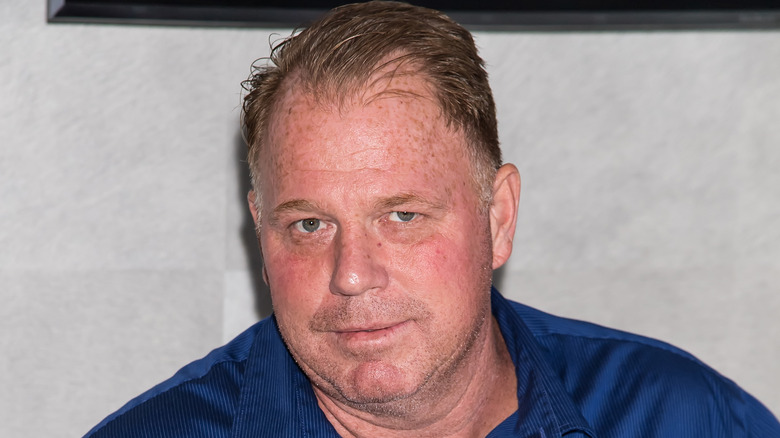 Gilbert Carrasquillo/Getty Images
What kind of world-news making bombshells might we expect from Thomas Markle Jr. on "Big Brother VIP"? If Markle Jr.'s past statements are anything to go by, we're unlikely to hear fairy tales with happy endings. Publicly, Meghan's half-brother has expressed feelings about his half-sister that range between scornful and enraged. In a much-circulated 2018 letter to Prince Harry, for example, Markle Jr. — angry about not being invited to the royal wedding – called Meghan "jaded, shallow [and] conceited" (via In Touch Weekly).
This won't come as the surprise of the century, but Thomas Markle Jr. and Meghan Markle do not see each other regularly. In an early 2021 interview with "Bild," The Duchess of Sussex's half-brother admitted to not having had contact with Meghan for nearly a decade (via The Sun). In April (in what seems to be his one-and-only Instagram post) Markle Jr. talks about "being involved in the royal family drama," calls Meghan Markle a "fraud," and promises that his truth is "coming out." One can only assume that his participation in "Big Brother VIP" is a platform to fulfill that promise. 
It's unclear, however, what kind of inside information Markle Jr. might truly have. For her part, The Duchess of Sussex has long maintained that she has "no relationship with her half-siblings, nor has she ever had one" — at least according to what an anonymous source told People in 2018. Another source at the time further clarified that both Thomas Markle Jr. and his sister, Samantha, "were out of the house by the time [Meghan] was born."