The Touching Photo Prince William Displays In His Office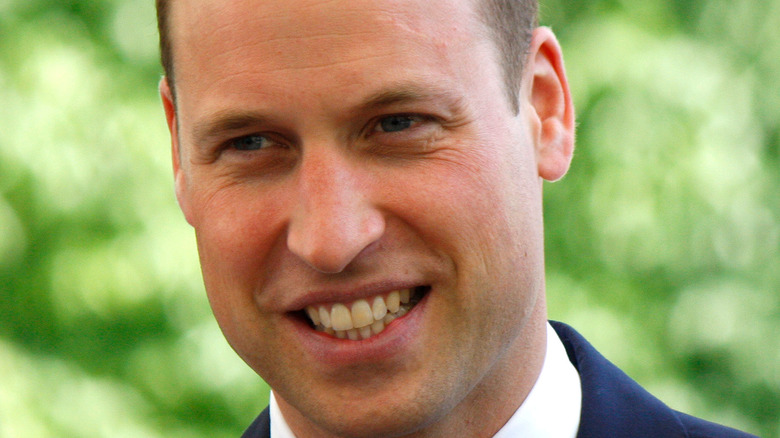 360b/Shutterstock
Prince William comes from a long line of royal men who have served their country and the crown. As the second in line to the crown behind his father, Prince Charles, William appears to take his duty to the country and monarchy very seriously. This is a skill that he may have learned from his grandfather, Prince Philip, who died at the age of 99 in April. According to Express, William and Philip had a close relationship, which was cemented when William's mother, Princess Diana, tragically died in a car accident in 1997.
Author Tina Brown revealed in her book, "The Diana Chronicles," that it was Philip who helped get William and his younger brother, Prince Harry, through the difficult time. "A member of the Balmoral staff noted that Prince Philip, who had effectively lost his own mother at the age of ten when she was committed for three years to an asylum in Switzerland, was brilliantly effective with his grandsons, offering them gruff tenderness and outdoor activities like stalking and hiking to tire them out," Brown wrote.
Now, months after Philip's passing, William has found a very special way to keep his memory alive.
William keeps a photo of Prince Philip in his office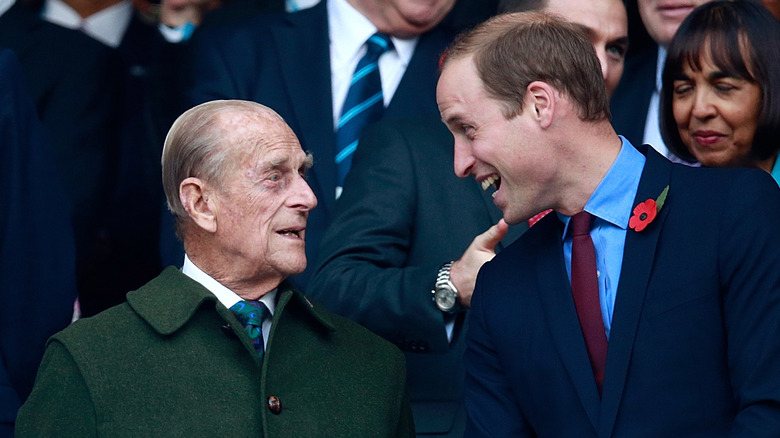 Phil Walter/Getty Images
According to People, Prince William has found the perfect way to remember his late grandfather Prince Philip. The Duke of Cambridge recently released a video of himself typing away in his office, and eagle-eyed fans spotted something very sweet in the background of the clip. Behind William, a large framed photo of Philip sitting on a carriage alongside William's oldest son, Prince George, can be seen. 
The sweet snap, taken by Kate Middleton, was first shared with the public shortly after Prince Philip's death in April alongside a dedication by William remembering his grandfather. "My grandfather's century of life was defined by service — to his country and Commonwealth, to his wife and Queen, and to our family. I feel lucky to have not just had his example to guide me, but his enduring presence well into my own adult life — both through good times and the hardest days," William wrote (via Instagram). "I will miss my Grandpa, but I know he would want us to get on with the job," he added.
It's clear that Philip had a very lasting impact on William's life, and the photo in his office will serve to keep his memory alive in the future.