Why Erika Jayne's Attorney Is Lashing Out At Bethenny Frankel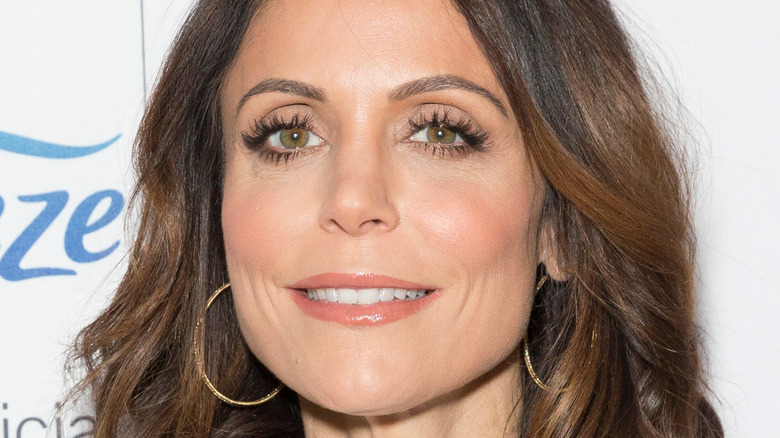 lev radin/Shutterstock
The drama on the "Real Housewives" franchise is legendary — and, honestly, it's the reason we watch the shows in the first place. But the wrangling doesn't always end after the cameras stop rolling. Case in point: Bethenny Frankel. The co-star of the long-running "RHONY" series left in 2019 to focus on her daughter and her BStrong charity, which offers assistance to people following natural disasters or the COVID-19 pandemic (via Refinery29). But there weren't many tears shed over her departure; in fact, her former Housewives seemed rather relieved not to have her around. Luann de Lesseps once admitted (via ET), "We all walk on eggshells around her. We couldn't really be ourselves." 
Now, Frankel is under fire for claims she made on her "Just B With Bethenny Frankel" podcast about Erika Jayne. The "RHOBH" star is currently facing legal trouble surrounding her ongoing divorce from Tom Girardi. The trustee handling Girardi's law firm's bankruptcy case is suing her for $25 million that she allegedly misappropriated from the firm (via Us Weekly). The sum is a portion of the millions that were earmarked for settlements to clients the firm represented in major accident cases. 
In her podcast, Frankel explained that her late ex-fiancé, Dennis Shields, used to talk about Girardi's habit of spending money he didn't have. She added that Girardi owed half a million dollars to Shields — money he'd borrowed to pay for Jayne's expensive tastes.
Bethenny Frankel insists she was trying to show respect for Erika Jayne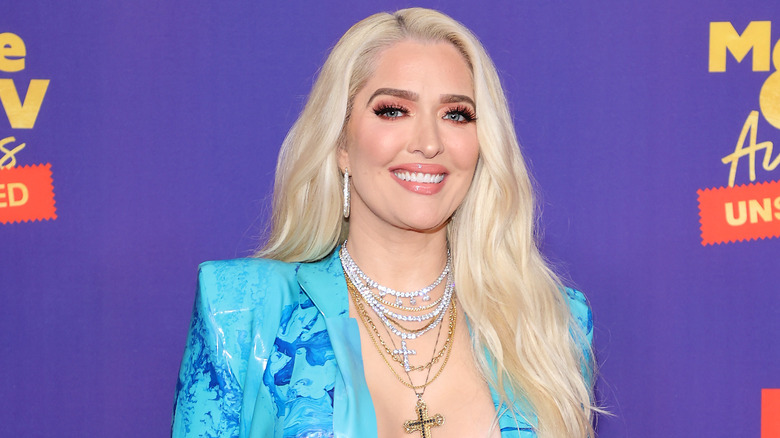 Amy Sussman/Getty Images
The "Skinnygirl" entrepreneur explained on her podcast that she suspected Erika Jayne wasn't as wealthy as her glam lifestyle (which included a $50,000 monthly hair and makeup budget) made her seem. "My experience is — especially with the Housewives, but really, everywhere as well — if someone's flaunting their money, they don't really have it," Bethenny Frankel said (via Us Weekly). "The more that they flaunt it and the more that they brag about it, usually there's something wrong."
The allegations prompted Jayne's attorney to fire back, courtesy of an interview granted to Page Six. He stated Jayne knew nothing about Frankel's talks with Shields, nor about the loans Shields reportedly made to her ex: "To me, this is another example of people trying to throw dirt on Erika based on alleged conversations ... where even the perpetrator of the gossip says Erika wasn't involved."
Frankel defended her claims on Twitter, explaining she was trying to illustrate "the pitfalls of showing wealth," and that the discussion wasn't about Jayne. "I have a good rapport with @erikajayne & I respect her work ethic," she wrote. This disappointed fans, who thought she had nothing to apologize for. "It's too late to [backpedal] now," tweeted one Frankel follower. "Just push on through, people [will] like you more. You'll make it through unscathed." Others shared their own suspicions about Jayne. A skeptic asked, "So if you think she has a great work ethic, don't you think she should be working to pay off the stolen money her expensive lifestyle helped spend?"