Prince William's Standing In America Faces This Challenge, According To A Royal Expert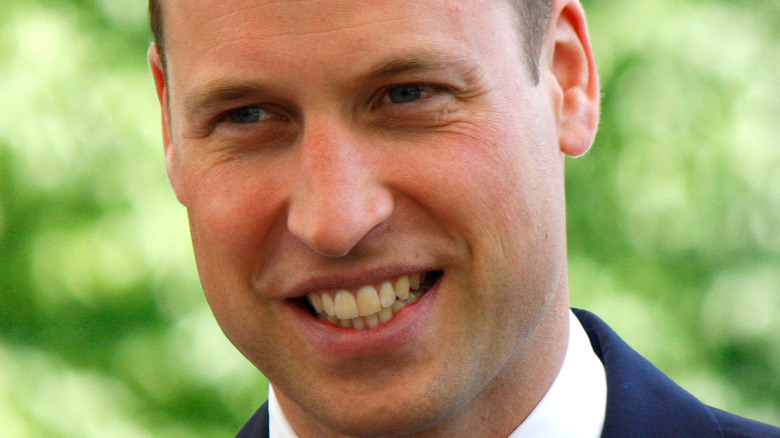 360b/Shutterstock
Prince William's crown in the U.S. may be slipping just a little bit. His role as America's Prince Charming may be coming to an end, according to royal experts, if he doesn't do some work on the PR end of things. With Prince Harry and Meghan Markle making a home in the States and sharing their experiences candidly, William's adherence to stodgy royal protocol isn't helping him in the American public eye. 
Speaking with Newsweek, a royal expert shared that William could find himself being "outgunned" in America by Harry and Meghan unless he can bring a "greater authenticity" to the table. Eric Schiffer, chairman of Reputation Management Consultants, explained that Harry and Meghan have built a strong reputation with young people in the U.S. following their candid interview with Oprah Winfrey. Their honesty and willingness to open up won them major points with Americans, as opposed to William and Kate Middleton's tight-lipped approach to their private affairs. 
William's move to more public authenticity may be a bit difficult, though. There are numerous royal protocols that the members of the family must adhere to, not least of which pertains to making comments to the media. Speaking with Oprah during the infamous CBS interview, Meghan explained that "no comment" is a required response. This restricts how much William will be able to share with the public, further complicating his public image.
Prince William's struggling public image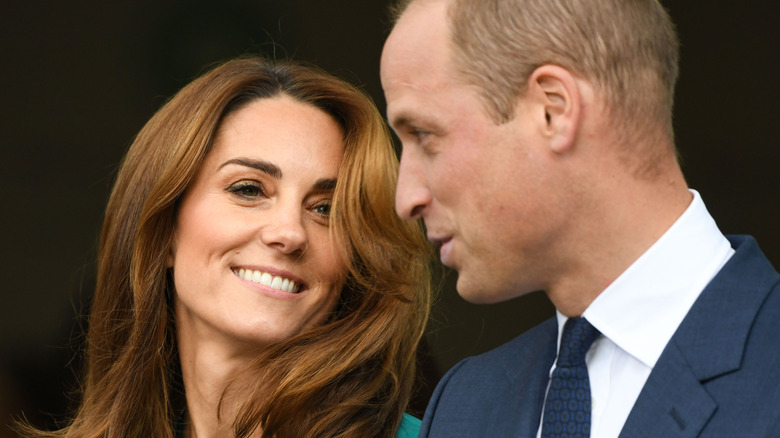 Bart Lenoir/Shutterstock
In the Newsweek interview, Eric Schiffer explained that Prince William is in competition with Prince Harry and Meghan Markle following their life in America. The world is aware of the ongoing royal family schism, and it is positioning the public as Team William or Team Harry and there is a clear leader. "William will have a challenge because of Harry and Meghan's success," he said. "His challenge will be how can he be seen in a better, more authentic, more loved fashion on a global stage and also align with the things that matter to young people on a world stage. I think William is being outgunned and outflanked."
Additionally, Schiffer shared that William is likely aware of the disadvantage he's at. "I think he's aware of it. His people would be painfully deluded not to be," he said. "They're aware of what's going on. I would expect there to be a refinement in the execution and media strategy that will allow for greater authenticity, greater emotional sharing, and a greater alignment and harmony with what matters to Gen Z and millennials. It doesn't go unnoticed that sharing your feelings with young people connects."
With William recently announcing his Earthshot Prize finalists in September, per the BBC, he needs good PR more than ever. But between Harry and Meghan's openness and royal protocols calling for silence, he has his work cut out for him.