Donald Trump Made This Eyebrow-Raising Order To The Secret Service Before Leaving Office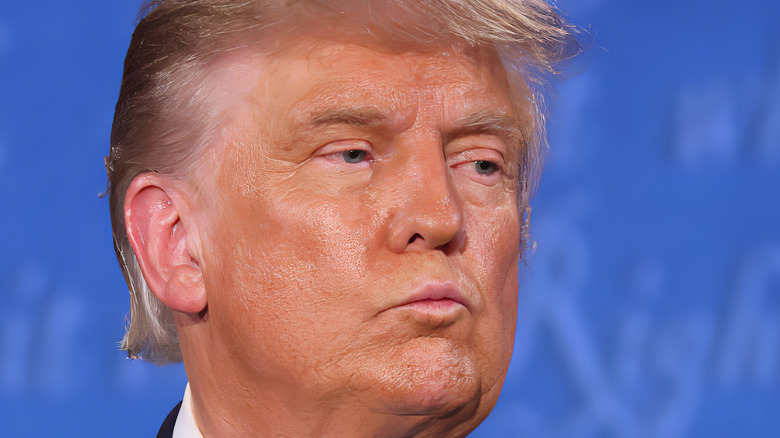 Devi Bones/Shutterstock
When you think of the Secret Service, it's likely that you envision a group of intimidating-looking men and women guarding the lives and secrets of top government officials. As it turns out, though, the Secret Service was first established in 1865 to "stamp out rampant counterfeiting," according to the Secret Service's website. Then, after the assassination of President William McKinley in 1901, the Secret Service began providing full-time protection for the sitting President of the United States. In total, the Secret Service is tasked with protecting the presidents and their spouses for life, their children and the children of former presidents until they turn 16, and other top officials like the Vice President and distinguished foreign visitors.
While serving as the President of the United States, Donald Trump and members of his immediate family, which included his daughters, Ivanka and Tiffany; his sons, Donald Jr. and Eric; and their spouses, Jared Kushner and Lara Trump, received Secret Service protection. After Trump left office earlier this year, only himself, his wife, Melania, and his son, Barron (only until he turned 16), were entitled to continue receiving the protection of the Secret Service, according to The Washington Post. However, prior to leaving office, Trump enacted a controversial extension to that protection.
This is the eyebrow-raising Secret Service order that Trump created before leaving office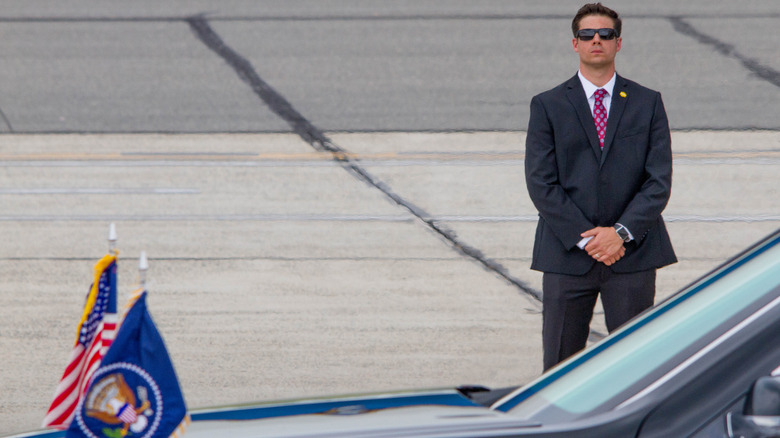 Michael Candelori/Shutterstock
Only days prior to leaving the Oval Office, former President Donald Trump issued a directive to extend the post-presidency Secret Service protection to his adult children and their spouses. As previously stated, Trump's children were not entitled to receive Secret Service protection after the former president left office. However, according to The Washington Post, Trump created a directive that would give his children and their spouses 24-hour Secret Service protection for the six months after he left the White House. What's more, this protection was provided at no cost to the Trump family and, instead, would be funded by the American taxpayers. Trump also extended Secret Service protection to former treasury secretary Steven Mnuchin, former chief of staff Mark Meadows, and former national security adviser Robert C. O'Brien.
Past presidents, like Bill Clinton, George W. Bush, and Barack Obama have also created special extensions for their children. According to The Washington Post, former Presidents Clinton and Bush created extensions to protect their college-aged daughters for a limited amount of time after they left office. Additionally, Obama's daughters, Sasha and Malia, received Secret Service protection while they were in high school and throughout a short period of time during their gap year from college.