How Lorde Really Got Her Stage Name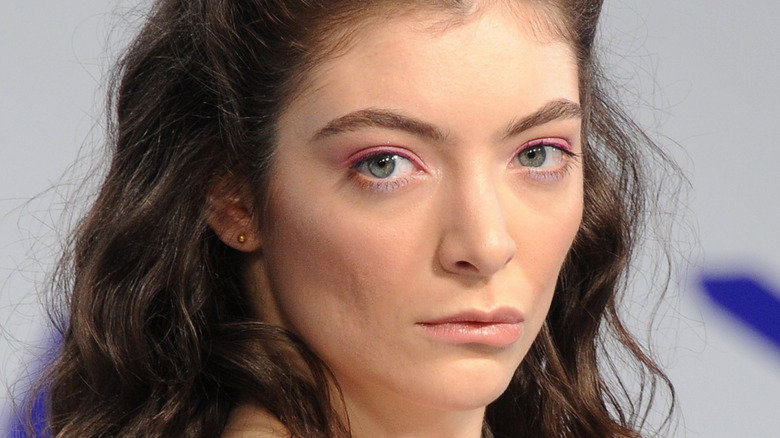 Gregg Deguire/Getty Images
Lorde was all set to take center stage at the VMAs this year — but the musician withdrew last minute, saying (via E!), "It's just that we were planning this insanely amazing many-bodied intimate dance performance ... and the masking and distancing just meant it wasn't gonna be what I dreamed, and you know I can't make something less than outstanding for you guys."
True to word, Lorde has always held her work to a high standard, gathering many nominations, awards, and a loyal following for her work. The New Zealand singer rose to stardom at 16 with her debut single "Royals." And "Lorde" — the singer's public-facing persona — didn't always exist. In fact, the musician was born Ella Marija Lani Yelich-O'Connor and only came up with the enigmatic persona Lorde after entering the music industry. Read on to find out how she chose this name.
Lorde was fascinated with royalty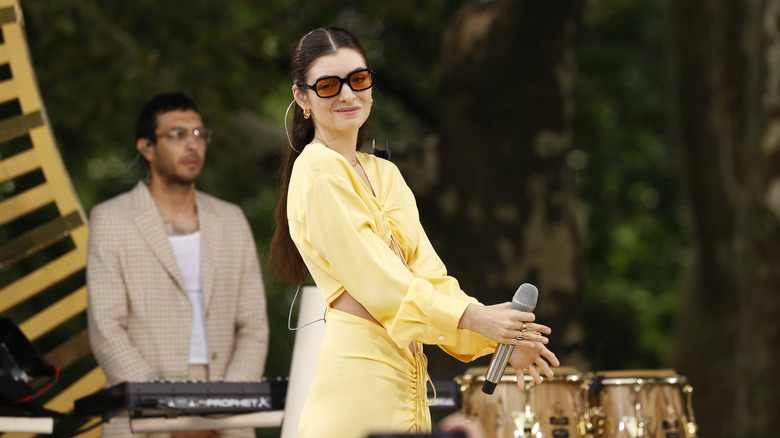 Arturo Holmes/Getty Images
According to her Grammy Award artist page, the musician chose 'Lorde' as she was "fascinated with royals and aristocracy" — a fitting name to go with her first single. As she relayed via Interview Magazine in 2013, "When I was trying to come up with a stage name, I thought 'Lord' was super rad, but really masculine—ever since I was a little kid, I have been really into royals and aristocracy. So to make Lord more feminine, I just put an 'e' on the end! Some people think it's religious, but it's not."
Lorde also told Interview that she transformed into a completely different person when she was up on stage, "My name is Ella, that's who I am at school, hanging out with friends, while I'm doing homework. But when I'm up on stage, Lorde is a character. My friends actually find that really difficult to digest, separating me from the theatrical character they see on stage; but they're getting used to it."
Creating a persona has allowed Lorde to tune into the noise that comes with being a celebrity or retreat from it, into a quieter life in New Zealand (via The New York Times). When she's Ella, she stays off her phone, bakes and gardens. As she sings on "Solar Power," "Can you reach [her]? No, you can't."