Everyone Is Fuming Over Michael K. Williams' Snub At The Emmys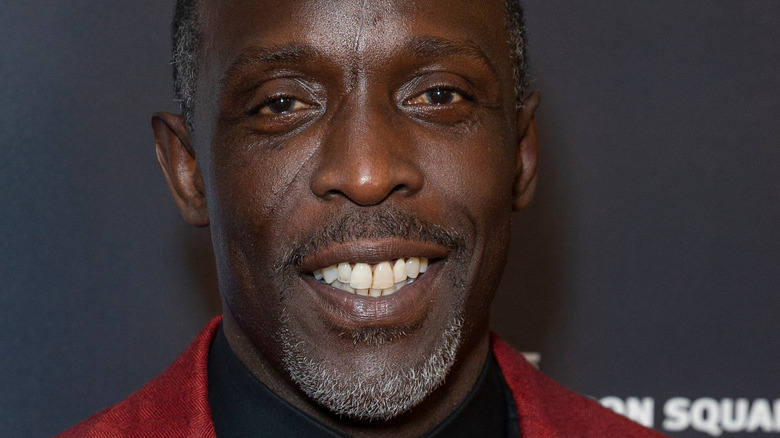 lev radin/Shutterstock
Michael K. Williams didn't win an Emmy this year after all. Before the awards ceremony began, The New York Times speculated that Williams — up for Best Supporting Actor for his role in "Lovecraft Country" — had an edge over Tobias Menzies who played Prince Philip in "The Crown." Just about everybody did. The Hollywood Reporter exclusively reported that Williams' nephew, Dominic Dupont, was ready to accept the award on the actor's behalf. Had the "The Wire" star won the title, he would have become only the seventh actor in the history of the awards to do so posthumously.
Before 2021, Williams had been nominated for four Emmy Awards. This year was supposed to be different. Even award presenter Kerry Washington seemed to think that Williams had it in the bag, paying tribute to the late actor before announcing the award winner. "Your excellence and artistry will endure," Washington promised (via Decider). "We love you." And then Menzies — i.e. Prince Philip — took the title. And then Washington accepted the Emmy for the British actor who wasn't at the event ... and Twitter isn't having any of it.
Twitter can't believe that Michael K. Williams didn't win an Emmy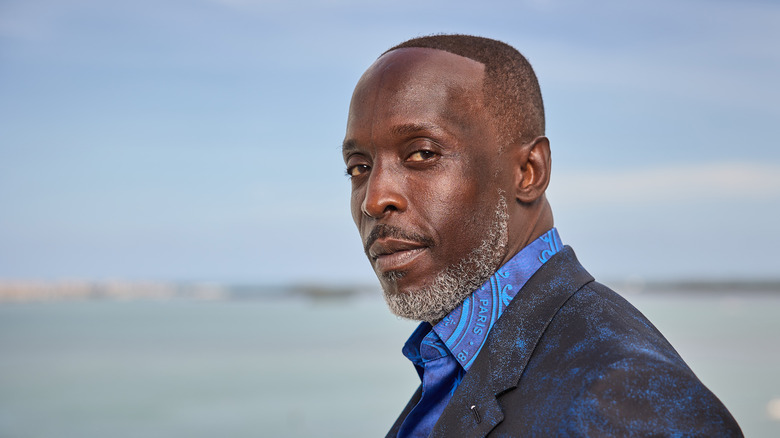 Rodrigo Varela/Getty Images
Michael K. Williams deserved an Emmy, Twitter is howling. "Snubbing Michael K. Williams with a guy who couldn't even bother to show?? Ridiculous," wrote one enraged Emmy Awards viewer (via Twitter). "If given the chance to recognize a recently departed actor of color OR give the award to a white British dude ... well, you know how that one is gonna go down," tweeted another. "His cathartic performance was the kind that stirred your very soul," wrote a third via tweet about Williams' acting prowess. " Kind of abhorrent that he didn't win."
The New York Times will remind you that voting for the Emmy Awards closed before Michael K. Williams' early September death. But this timing has done little to console fans grieving both the loss of the legendary actor and his subsequent Emmy snub. As other Twitter users have pointed out, Williams' loss marks the second time this year that a black actor lost an award posthumously to a living white performer. "For them not to give Michael K. Williams the award this year cuts deep," tweeted journalist Ernest Owens. "This feels just as bad as when Chadwick Boseman lost at the Oscars earlier this year."