The Real Reason Kyle Richards And Mauricio Umansky Want To Sell Their Bel Air Home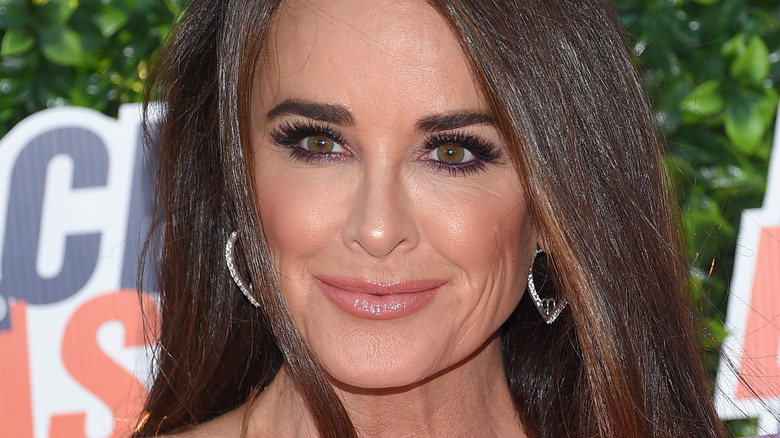 D Free/Shutterstock
During Season 11 of "The Real Housewives of Beverly Hills," fans found out that Sutton Stracke was renting her friend Kyle Richards' sumptuous Bel Air Home. In August 2021, the proud Southerner revealed during an appearance on "Jimmy Kimmel Live" that she was leaving the rental property "soon," quipping, "I think [Kyle is] ready for me to go," according to Bravo TV. 
Stracke was chilling out in Richards' house while her own was undergoing an extensive renovation, the outlet notes. Richards confirmed that Stracke was living in her Bel Air home on her Instagram Story in 2020, joking, "She stole my goddamn house!" During a subsequent episode of "RHOBH," the Southern belle explained that she had sold her old house but her latest acquisition needed "a facelift." 
Following a less-than-fruitful search for a rental property, Stracke realized she could simply rent Richards' place for a friendlier rate. Even with the so-called "friends and family discount," the rent amounted to a whopping $20,000 per month, according to the outlet. But it was all worth it to Stracke, who noted, "I needed a place to live that allowed my three children, my four dogs, my three cats, and a camera crew." She explained, "That house was seasoned for it, so it was easy." 
With the reality star moving out, Richards and her husband Mauricio Umansky are feeling the pressure to get rid of the Bel Air property once and for all. 
Kyle Richards and Mauricio Umansky are looking for a great deal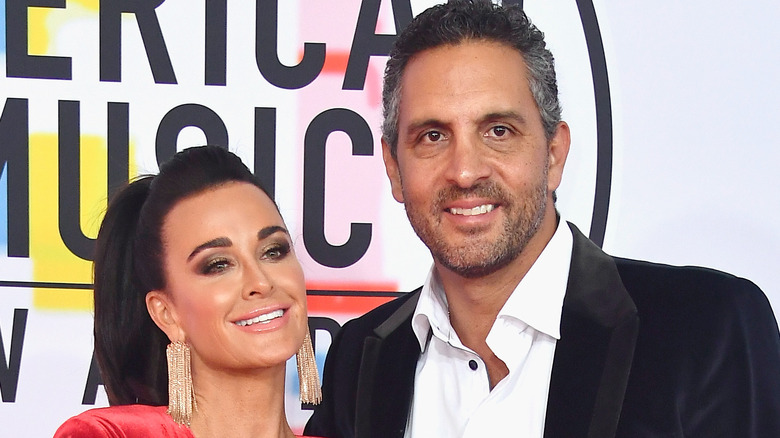 Frazer Harrison/Getty Images
Kyle Richards and Mauricio Umansky initially put their Bel Air mansion on the market in 2017. The couple re-listed it at $5.95 million in 2020, according to Variety, meaning it's less than the original asking price of $7 million but still considerably higher than what they paid for it, which was slightly over $3 million in 2011. Despite how gorgeous the property is, Richards and Umansky have had trouble finding a buyer for the seven-bedroom, seven-and-a-half bathroom mansion. While they lived at the Bel Air property, the family renovated the home with the help of Richards' friend Faye Resnick, the outlet reports. However, following Sutton Stracke's departure in 2021, the pair put the property back on the market, this time at $6.75 million as per Observer. 
The Bel Air house boasts many stunning amenities and was previously courting $50,000 per month in rent prior to Stracke moving in (via Variety). At over 6,200 square feet with a manicured lawn, 20-foot-high ceilings in the foyer, and even a staff suite on the main floor, the house is beyond luxurious. Umansky and Richards relocated to a new residence in L.A. in 2017, forking out $8.25 million for their new abode. After settling down in their expansive new digs, it's likely the "RHOBH" stars are looking to cut ties with their previous home for good — but only for the right price.