The Controversial Hobby Eric Trump Refuses To Quit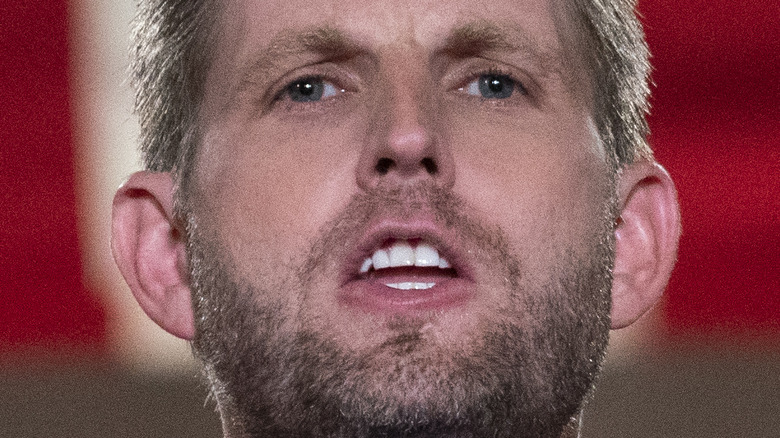 Drew Angerer/Getty Images
Has there been a more controversial family in recent years than the Trumps? While patriarch Donald courts the most controversy, the former president's adult children don't escape scrutiny, and Eric — the third child born to Donald and Ivana Trump after Donald Jr. and Ivanka (via CTV News), is certainly no exception.
Born in 1984, Eric was born in New York City and his parents divorced when he was 8 years old. He studied finance and management at college and decided to enter the family business (via CBS News) — he's the Trump Organization's executive vice-president of development and acquisitions (via AOL), and was also a judge on NBC's "The Apprentice," hosted by his father, from 2010 to 2015 (via IMDb).
Both Eric and his brother have been criticized for doing deals and investments in foreign countries and collecting payments in their U.S. properties from foreign governments, while their father was president (via The Washington Post), but there's yet another controversy surrounding Eric Trump that you may be less familiar with.
He enjoys big-game hunting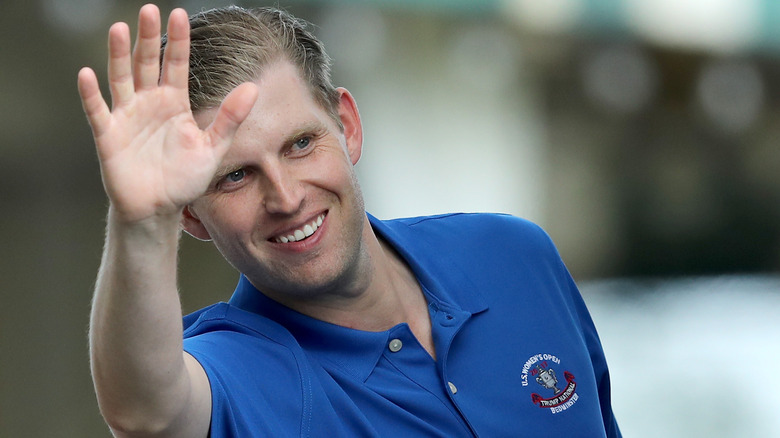 Elsa/Getty Images
One thing Eric Trump is a fan of is big-game hunting. Per Vanity Fair, there are a number of photos of the two older Trump brothers busy hunting and posing with their kills. Eric and Donald Jr. combined have killed a range of wildlife including buffalo, alligators, lions, cheetahs, and elephants, with Donald Jr. holding up a severed elephant tail to the camera in one particularly controversial photograph. 
As you'd expect, there's been plenty of criticism coming their way. Back in 2018, actor and comedian Jim Carrey — known for his left-leaning views — spoke out against the Trump brothers with a tweet depicting them impaled on an elephant's tusks (via Vanity Fair) while as far back as 2012 they were forced to release a statement defending themselves and claiming that they have "utmost respect for nature" (via E! Online). That doesn't mean that they stopped hunting, though, and it doesn't look as if Eric has any plans to, either — it's clearly a favorite pastime of his.