How Jojo Siwa Really Identifies Her Sexuality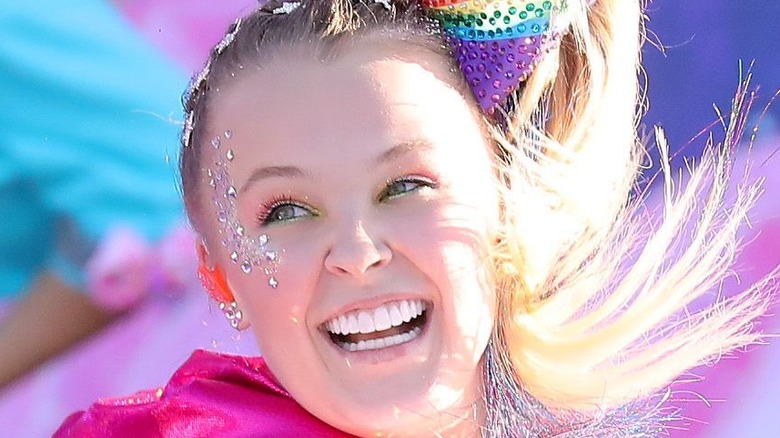 Leon Bennett/Getty Images
Since her heartfelt coming out on her Instagram earlier this year, Joelle Joanie Siwa, better known as Jojo Siwa, has been at the forefront of pop culture conversation (via Teen Vogue). On Jan. 23, 2021, the former "Dance Moms" standout shared a photo of her wearing a T-shirt reading, "Best. Gay. Cousin. Ever," and took to her Instagram Live the next day to tell fans she had "never, ever been this happy" before sharing with the world that she is queer.
Siwa has been with her girlfriend, Kylie Prew, since January 2021 and made their relationship public with an Instagram post for their one-month anniversary, which read (via Seventeen), "she seriously is the most loving, supportive, happiest, protective, and just the most beautiful perfect person in the world. And I get to call her mine!" After a couples trip to Disney World and an adorable red carpet debut earlier this month, the two have captured our hearts. Siwa was even announced to be the first contestant on "Dancing With the Stars" to have a same-sex partner (via ET Online).
Siwa has been very public about her coming out and her personal journey since then — and that includes frank conversations about the label, or lack thereof, that she puts on her sexuality.
Jojo Siwa doesn't feel the need to define her sexuality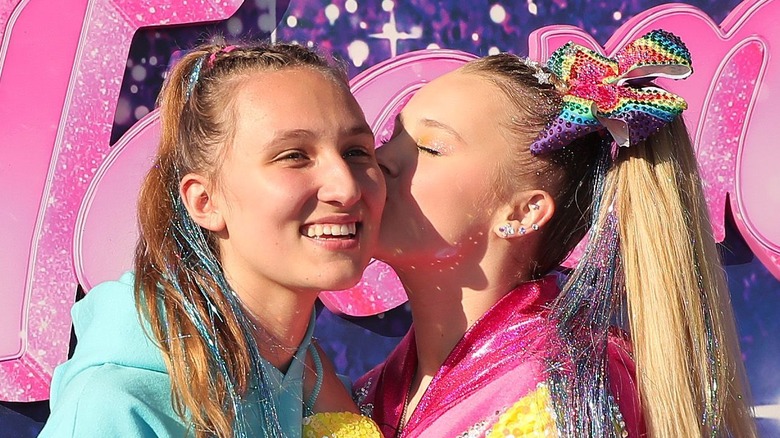 Leon Bennett/Getty Images
When Jojo Siwa came out on her social media platforms, she did not include a label for herself. At the time of her coming out, Siwa had already been with her current girlfriend, Kylie Prew, for a little less than a month. In fact, Siwa said that Prew was part of the reason that she felt comfortable and encouraged to share her true self (via Seventeen). Even though she is currently dating a girl, Siwa has stated that she's not in a rush to label her sexuality, saying (via Teen Vogue), "I have thought about this, but the reason I'm not going to say this answer is because I don't really know the answer."
In the same interview, Siwa goes on to explain that the most important thing for her is love, rather than identity. "My whole life, I just liked people," she said. "I always believed that my person was going to be my person and if that happened to be a boy, great! And if that person happened to be a girl, great!"