JoJo Siwa Shares Big News After Coming Out To Fans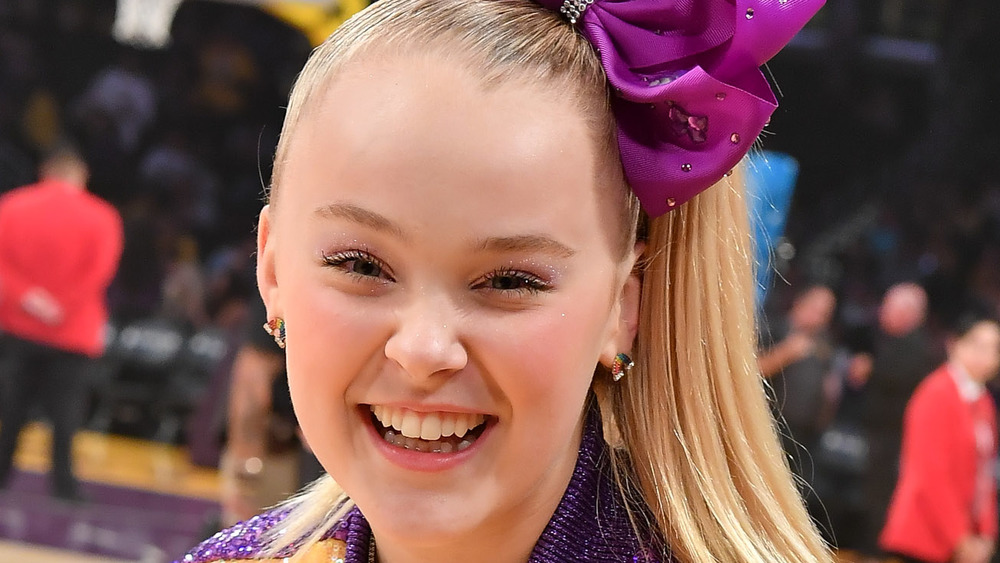 Allen Berezovsky/Getty Images
JoJo Siwa's Instagram bio says simply, "Happiest human alive!" These days, that may be closer than ever to the truth. The 17-year-old performer first burst onto the scene in Dance Moms, and quickly gained a following for her superb dance skills, her bubbly personality, and her signature oversized hair bows. She's moved on beyond competitive dance to become a YouTube and TikTok sensation, not to mention a popular brand whose image appears on all manner of sparkly merch. But Siwa is making headlines now for something more significant than dance trophies and rainbow-colored accessories. 
In January 2021, the teen caused a stir when she appeared in a TikTok syncing to Lady Gaga's "Born This Way,"   and soon thereafter confirmed that she has, indeed, come out. Not everyone was thrilled with the news; JoJo had to shut down a mom on Instagram who said she would never allow her daughter to watch her again (per HelloGiggles). But the supporters outweighed the naysayers, and as experts told CNN, it's a huge deal for teens who identify as LGBTQ+ to have a famous peer as a role model. 
JoJo Siwa revealed she has a girlfriend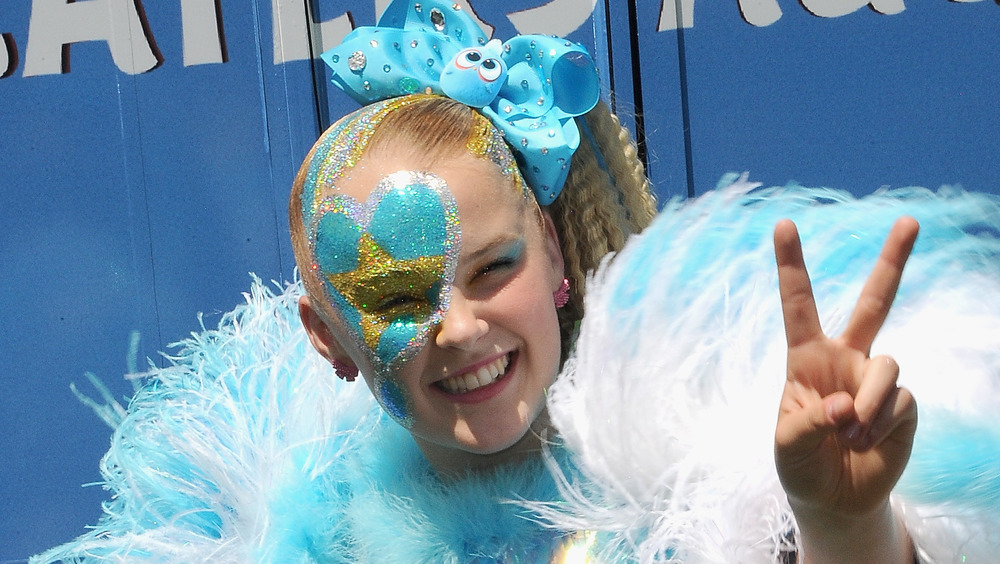 Albert L. Ortega/Getty Images
In a follow-up TikTok video, Siwa expressed her thanks for the outpouring of support she got. She explained that she no longer felt afraid of coming out, but as far as specifics, "I want to keep things in my life private until I'm ready to make them public." It didn't take long for that "ready" moment to happen. Less than two weeks after her post, Siwa appeared on The Tonight Show Starring Jimmy Fallon (seen here on TMZ) and revealed that she does have someone special in her life: "the most amazing, wonderful, most beautiful girlfriend in the world."  As the teen explained to Fallon, she knew that making the "Born This Way" video with the "Pride House" TikTok group would confirm her coming out, and she "didn't want it to be such a big thing," but she felt ready in the moment to claim her truth. 
JoJo added that hers is a long-distance relationship, so she and her girlfriend are constantly FaceTiming each other ("both our families get so annoyed about it!"). The two discussed the risks she took in making that TikTok — her girlfriend noted that she "could lose everything" — but JoJo declared, "If I lost everything that I've created because of being myself and because of loving who I want to love, I don't want it."