What Is Kimberly Guilfoyle's Connection To Prince Charles?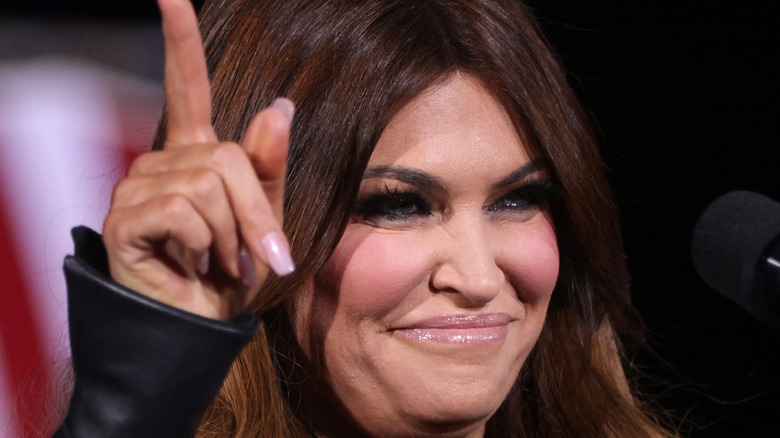 Alex Wong/Getty Images
Kimberly Guilfoyle might be one of the most prominent conservative television personalities of recent years. She was with Fox News for 12 years from 2006 to 2018 and co-hosted "The Five" (via The New Yorker), and released a book in 2015 (via Forbes). She joined pro-Donald Trump organization America First Policies in 2018 (via CNN), and served as an advisor to the then-president too (via HuffPost). Not only that, but she's been dating Donald Trump Jr. since the same year too (via The Washington Post) — yup, she's something of a big name in conservative circles. 
Before her media career, Guilfoyle worked as an attorney, and also worked as a model for a time — to help her pay for law school — even modeling for Victoria's Secret (via People). There's more to Guilfoyle than you might think. Born to a Puerto Rican mother and an Irish father in San Francisco, California (via The Philadelphia Inquirer), she even has a rather surprising connection to none other than Prince Charles. Here's what it is. 
Kimberly Guilfoyle hosted Prince Charles in San Francisco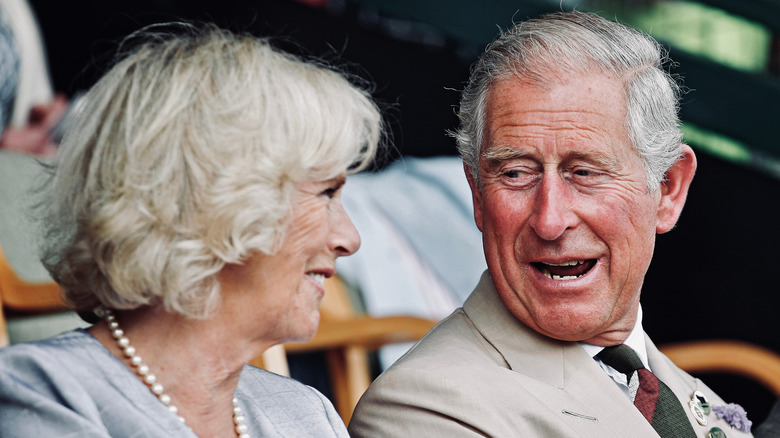 Peter Rhys Williams/Shutterstock
In 2001, Kimberly Guilfoyle married Gavin Newsom, who became mayor of San Francisco in 2003. As a result, she was first lady of San Francisco until the couple filed for divorce a couple of years later (via San Francisco Chronicle), and as such she had some hosting responsibilities.
"I did the first official visit of Prince Charles and Camilla when they came to San Francisco," she told People in 2014. "It was one of the three main cities they traveled to in the United States. I spent three days with them and it was a wonderful experience. During one of the formal dinners, I was sat next to Prince Charles who was kind enough to share the rest of his apple tart dessert with me. Yum ... Delicious!"
Around the same time, Guilfoyle dabbled in acting too. She starred in the movie "Happily Even After" alongside the likes of Ed Asner and Marina Temple Black, the niece of the iconic Shirley Temple (via People).