Liz Hurley Reveals The Strange Way She Stays Fit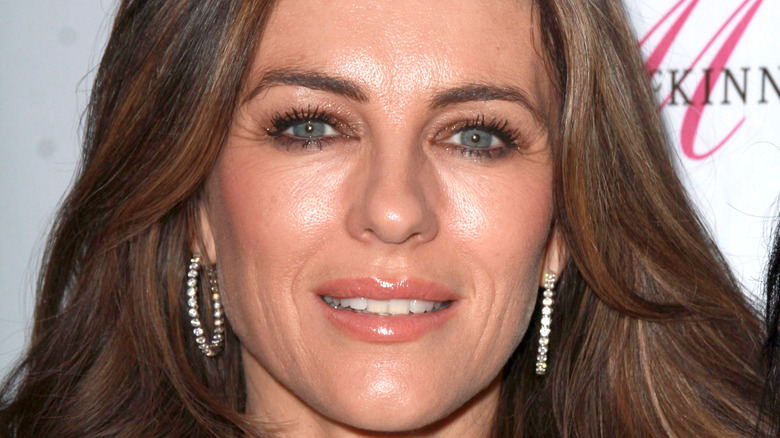 Kathy Hutchins/Shutterstock
If the name Elizabeth Hurley doesn't immediately ring a bell, you'll probably remember her best as Vanessa Kensington from "Austin Powers" (via IMDb). Hurley knew from a young age that pursuing stardom would be her life path (via Hollywood Life). Hurley attended a boarding school that allowed her to specialize in dance training and eventually went on to focus on acting in her teens. Though her big break didn't come as quickly as she'd hoped, Hurley stuck with the craft and became the actress known and loved today for iconic roles. She has appeared in TV series like "The Royals" and movies like "Bedazzled," earning herself a place in Hollywood as an A-lister. She also began a modeling career at the later-than-most age at 29 with a photoshoot for Estée Lauder (via People).
Hurley has always been recognized for maintaining a youthful look and svelte figure. At age 56, she still regularly models bikinis from her own swimwear line. The actress and model's near-flawless physique has fans and followers wondering what, exactly, it is that she does to stay in such good shape. It should come as no surprise that Hurley stays committed to her health and fitness routine. What her routine includes may surprise you.
You can do Elizabeth Hurley's fitness routine right now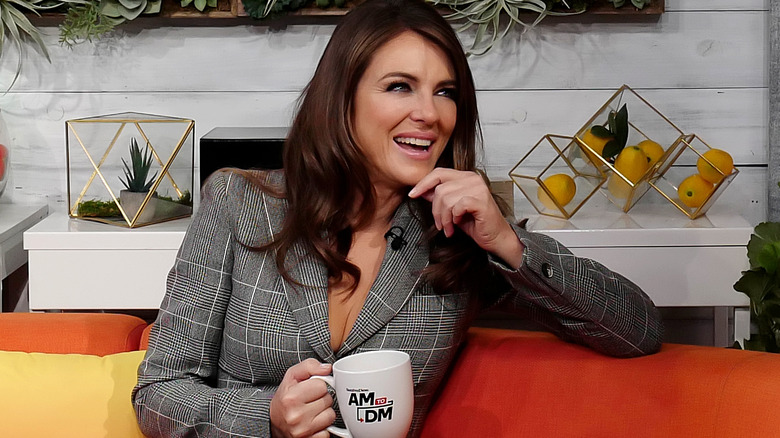 Dominik Bindl/Getty Images
You would probably assume that Elizabeth Hurley spends hours at the gym every day and sticks to a rigorous diet. On an episode of the "Postcards from Midlife" podcast, Hurley revealed that she "hasn't been to the gym in 100 years" (via Yahoo News).
When asked how she does maintain her figure, Hurley credited her toned physique to cleaning. She went on to explain, "As you get older, it's harder to keep the weight off if you're not active ... Even cleaning the skirting boards can burn a lot of calories, there's a lot of things we can do which isn't just yawn, yawn, go to the gym." Hurley lives in an $11 million countryside mansion in England with five bathrooms on top of multiple bedrooms and living rooms, so she definitely works up much more of a sweat than the average studio apartment dweller during an average cleaning binge.
Hurley also does lots of gardening, and even says she works up a sweat when she's fishing in her private lake. She is a true believer in an active lifestyle, and she told Extra, "I don't work out, per se, but I am very active. I do a lot of exercise, but it's really the gardening ... cutting down a hedge, using my chainsaw to cut down a tree, logging, all of that stuff I do. So, I'm very active."