The Truth About JoJo Siwa And Mark Bontempo's Relationship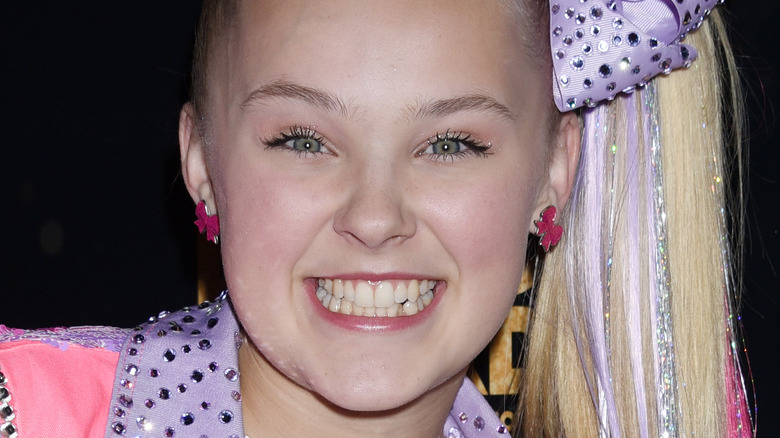 Ga Fullner/Shutterstock
JoJo Siwa came out as a member of the LGBTQ+ community in January 2021. Just one month later, the 18-year-old YouTube star revealed that she was in a happy relationship with her girlfriend, Kylie Prew. In August 2021, Siwa gushed about her girlfriend during a joint interview on her mom's podcast, "Success with Jess," holding up crossed fingers and saying, "We just became instant like this. Like I had a big secret at the time that I wasn't supposed to tell anybody and I told her within 10 minutes of meeting her" (via USA Today).
Furthermore, Siwa recently made "Dancing With the Stars" history after producers announced that she would be dancing with a professional of the same sex during the upcoming season. "It was a like, 'Whoa, I'm changing the future' [moment], because I have such a kid demographic," she said while guest co-hosting Entertainment Tonight. "It's making it acceptable, and I love that and I'm so proud of that."
Although Siwa is clearly in a happy relationship with her partner now, the former "Dance Moms" star made headlines after she went public with her relationship with Mark Bontempo in 2020. 
JoJo Siwa and Mark Bontempo dated in 2020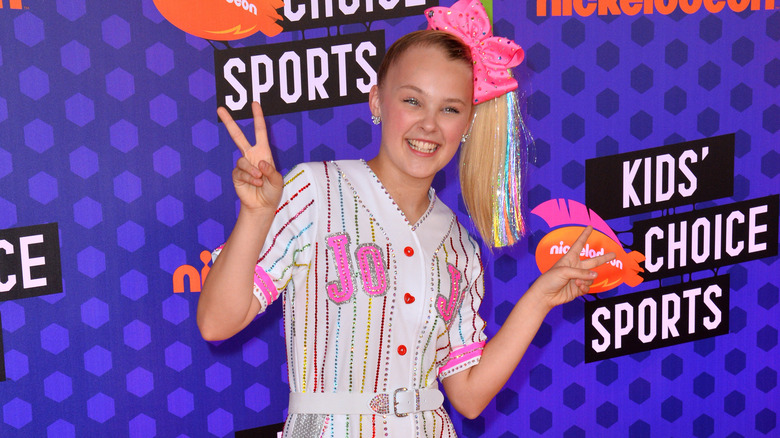 Feature Flash Photo Agency/Shutterstock
In July 2020, JoJo Siwa revealed that she was dating someone during the "Put a Finger Down" TikTok challenge, which essentially was the social media version of "Never Have I Ever." When it came time to put a finger down if she was single, she kept all her fingers up, which sent fans into an absolute frenzy trying to figure out who her mystery partner was. About a month later, the Nickelodeon star revealed the identity of her then-boyfriend, posting a TikTok video of the two of them with the caption, "Meet Mark" (via J-14).
Siwa then revealed to Seventeen that she and Bontempo, who is a talented young musician, started dating in May 2020. While speaking exclusively to J-14, the "Boomerang" songstress couldn't stop gushing about her new beau. "He's great. Honestly, it's unreal," she dished to the magazine, adding, "I couldn't imagine anything better. I'm smiling just thinking about it."
The pair kept their relationship relatively private during the course of their romance; however, Siwa made occasional appearances on Bontempo's social media accounts. "Honestly, it's a mutual thing. I am obviously a very public figure, but ... we just want to keep it private," she explained to J-14 at the time.
JoJo Siwa and Mark Bontempo split in November 2020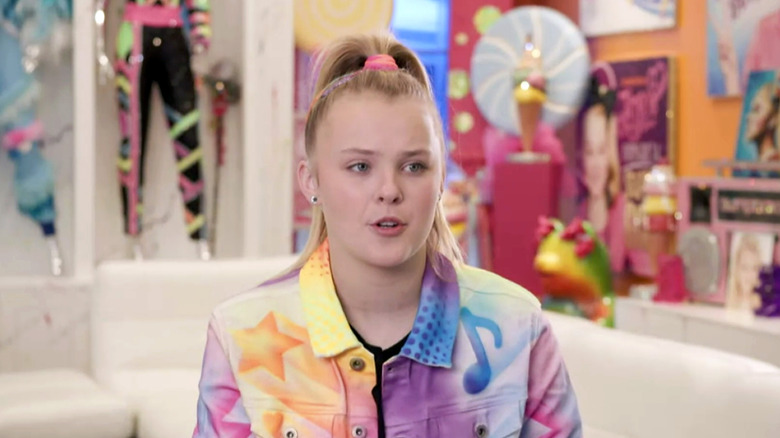 Amy Sussman/Instagram And Facebook's Creator Week/Getty Images
After a few months of dating, JoJo Siwa confirmed that she and Mark Bontempo had called it quits, but there were no hard feelings between them. In fact, the "Dance Moms" alum defended Bontempo on Instagram amid their breakup after fans blasted the aspiring singer-songwriter, calling him "toxic."
"Mark doesn't deserve hateful things like this. He deserves to have people support him. You have NO idea about mark and I's relationship. how much fun it was. how happy we both were, and how happy we both are. We decided it's best for us to not be in a relationship ... that's all," she wrote on social media at the time, per J-14. 
In an interview with Entertainment Tonight in December 2020, Siwa offered more details about her and Bontempo's relationship, telling the outlet that their romance was "great," they "had fun," and that the pair never fought or argued — they simply decided that they were better off as friends. "It was honestly a great time," she explained. "It just, we had to work. He had to do some things in his life that I wanted to be there for him, but he had to be there 250 percent for himself. And I didn't want to take away from him being able to be there for himself."