JoJo Siwa's Net Worth: The YouTuber Is Worth More Than You Think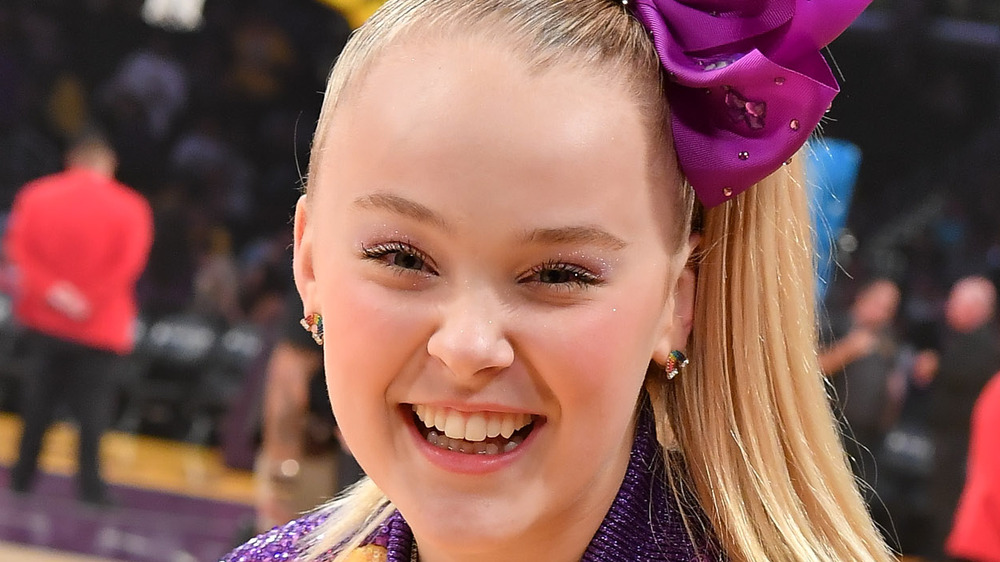 Allen Berezovsky/Getty Images
JoJo Siwa burst onto our small screens in 2015 when she joined the cast of Dance Moms. Bubbling with enthusiasm and always wearing one of her signature bows, Siwa certainly made an impression. The real reason for her abrupt departure after less than two seasons at the ALDC was because she'd inked a deal with Nickelodeon. (To maintain onscreen drama, she and her mom walked off the set due to conflict over a ballet duet.)
Now 17, Siwa has a YouTube channel with over 12 million subscribers, her own bow line, and merchandise ranging from dolls to night-lights (via Cosmopolitan). She also goes on solo tours with Nickelodeon, with her 2019 tour bringing in just under $27 million.
Cosmopolitan reports that Siwa sold 40 million hair bows in 2018 (which adds up to almost $400 million in sales) and that, based on the income from fellow YouTubers, she probably earns around $9 million from her channel.
Celebrity Net Worth estimates that Siwa is worth approximately $14 million, but notes that some of their estimates of her earnings are on the modest side. 
Jojo Siwa has the highest net worth of any Dance Moms alum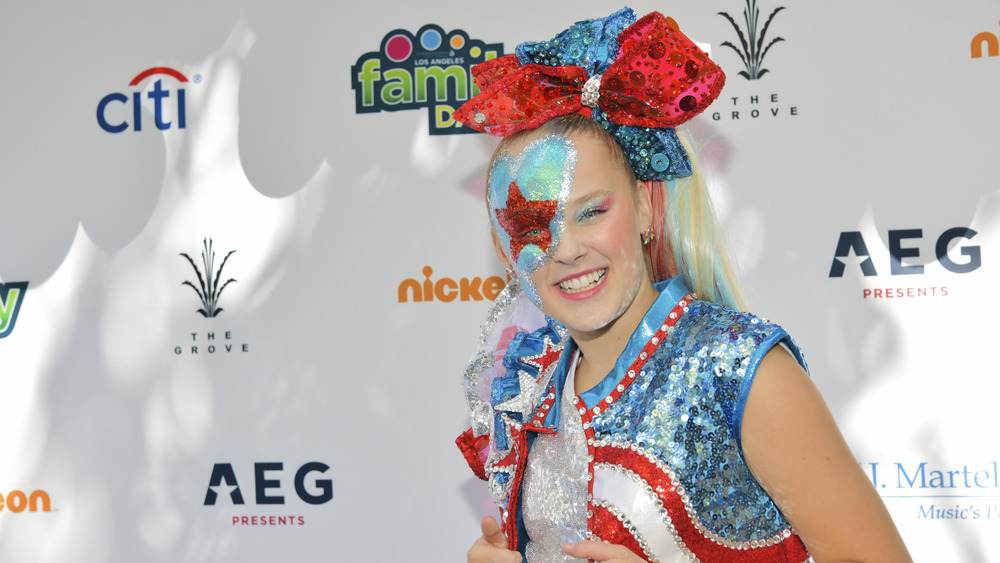 Rodin Eckenroth/Getty Images
Per Celebrity Net Worth, the reason it's hard to calculate Siwa's exact net worth is because we don't know exactly what percent of profits she earns from sales of her bows and other products. It's also noted that her house is a major asset — Siwa purchased her 6,000-square-foot home in Tarzana, California for $3.5 million in February 2020. And, of course, there are JoJo Siwa's cars to consider too.
Although Siwa only appeared on two seasons of Dance Moms, she emerged with the highest net worth of any dancer under the direction of Abby Lee Miller. While Siwa never appeared to be one of Miller's favorites, she's actually one of the few alumni who still speaks to the notoriously tough teacher. Even Abby's clear favorite, Maddie Ziegler, has cut ties with her former dance instructor.
Speaking of Ziegler, she, too, has enjoyed a great deal of post-Dance Moms success. Per Celebrity Net Worth, her hefty earnings come from acting roles, a book deal, and modeling jobs. This brings Ziegler's net worth to an estimated $5 million, which is obviously a huge amount of money for an 18-year-old (or anyone, for that matter). But the fact that Siwa is worth nearly $10 million more than her castmate, who was arguably the star of Dance Moms, illustrates just how wildly successful she is.