How Meghan And Harry Made It To The Emmys Without Even Attending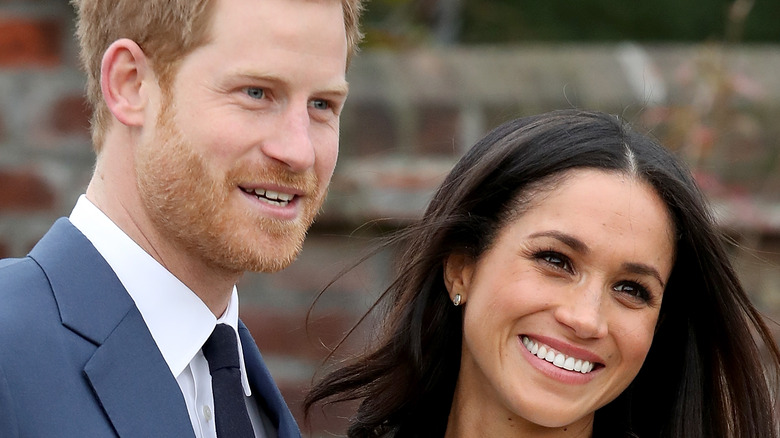 Chris Jackson/Getty Images
Although the Duke and Duchess of Sussex were not in attendance at television's biggest night, comedian Cedric The Entertainer made sure Prince Harry and Meghan Markle were still a hot topic at the 2021 Emmy Awards. As Pure Wow reported, the Sussexes were brought up during Cedric's monologue about some of the biggest shows from the past year, including Netflix's hit royal drama "The Crown."
Referencing Harry and Meghan's bombshell Oprah Winfrey interview earlier in 2021, the comedian joked, "As great as 'The Crown' is, it pales in comparison to the real monarchy. I mean, that Oprah interview with Prince Harry and Meghan. That was the real tea right there, wasn't it!?"
During his speech, Cedric went on to take jabs about the various shocking revelations that emerged from the pair's sit-down with Winfrey, including the alleged comments made about Archie's skin color, and Harry and Meghan's decision to step away from their royal duties. 
The comedian then joked that the couple's young son Archie would have to teach the royal family how to dance. "Charles can't dance! Who else is going to teach them how to dance?" He continued, "I can just see it now, baby Archie with the queen, like 'Come on Gammy.' The whole crowd behind them like, 'Okay Your Majesty, I see you!'"
The Crown won big at the 2021 Emmy Awards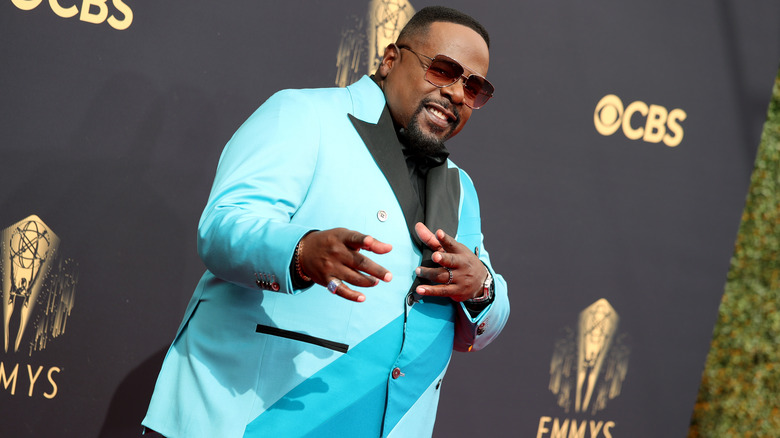 Rich Fury/Getty Images
As the Daily Mail reported, Cedric also poked fun at the coronavirus pandemic and the ongoing vaccinations debate, including the recent controversy surrounding rapper Nicki Minaj's comments regarding vaccine side effects. 
Later in the evening, the stars of Netflix's "The Crown," many of whom portrayed members of the royal family who were the butt of Cedric's earlier jokes, went on to win some of the biggest awards of the evening, including Gillian Anderson for her portrayal of Margaret Thatcher in the show's fourth season, Tobias Menzies for his performance as the late Prince Philip, Josh O'Connor for his portrayal of Prince Charles, and Olivia Colman for her performance as Queen Elizabeth II.
In total, the critically acclaimed royal drama scooped an impressive 11 Emmy awards (via Emmys). During her acceptance speech, the show's lead star, Colman, dedicated her award for Lead Actress in a Drama Series to her late father, who sadly passed away during the pandemic.