Wear Any Earring Even If You Have Sensitive Ears With This Amazing Invention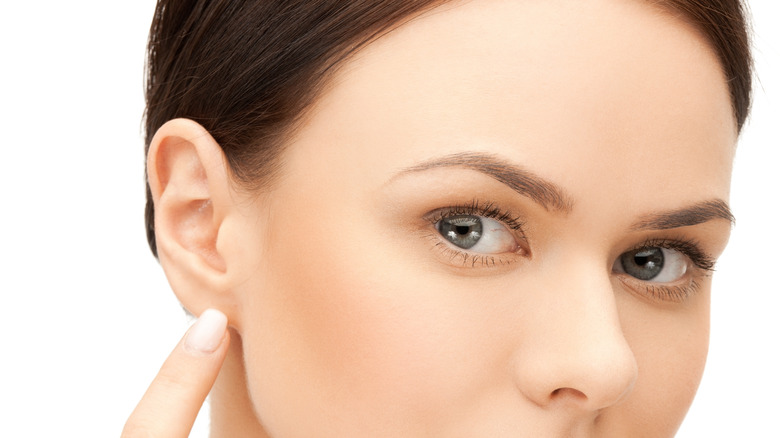 Syda Productions/Shutterstock
Are you one of the 70% of women out there with sensitive skin (per a report called "The Prevalence of Sensitive Skin"), and have adverse reactions such as redness, itching, soreness, rashes, and even bleeding when you wear a pair of earrings that disagree with you? While you may simply think that staying away from nickel and using materials such as stainless steel or titanium may be the best step to take, this isn't always an option for everyone. 
Have you ever seen a pair of impossibly cute earrings and would love to wear them, only to find out that they aren't made of material designed for sensitive ears? While people with sensitive ears have been lamenting for years about their limited options, there is actually one product on the market that allows them to wear any type of earring they want without having to worry about irritation. Keep scrolling to find out what it is.
Pierced ear protectors will allow you to wear any earring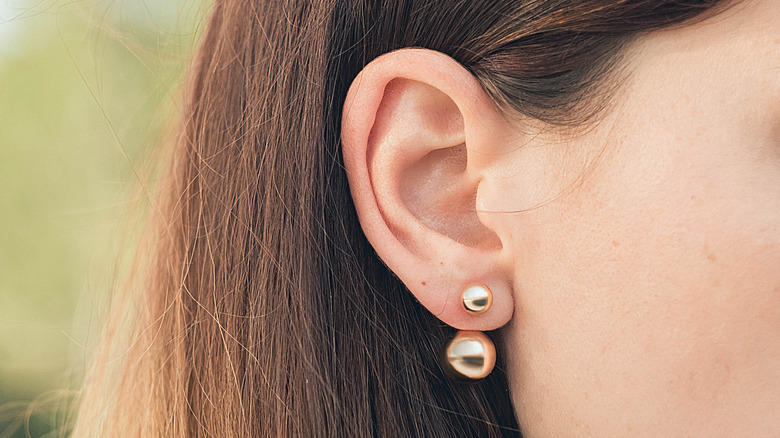 Peonies May/Shutterstock
Earrs.com, a website dedicated to jewelry for those with metal sensitivity, has a product called Pierced Ear Protectors, which are simply polyethylene plastic tubes you can put over the post of any earring that'll prevent metal from actually touching your ear without disrupting the style of the jewelry. To use, cut out two protectors, and be sure to clean with alcohol. Slide the tube over the back of the earring, or the part that goes inside your ear, and trim to fit the earrings. 
Keep in mind that this made in the USA product is only meant for earrings that are pierced with a 20 gauge maximum, which is a standard size, according to Body Candy. Another bonus of the Pierced Ear Protectors is that they can actually be used for other body jewelry as well. But truly the best part of this product? It's only $5 for eight sleeves!