Melanie C Opens Up On The Evolution Of Her Writing Process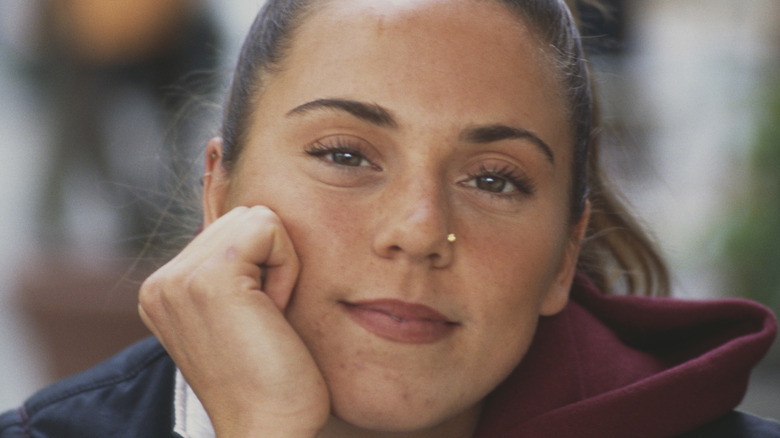 Tim Roney/Getty Images
When the Spice Girls parted ways in 2000 for an indefinite hiatus, each member tried their hands at a solo career. Out of the five girls, Melanie C, found the most success with her solo career. Her first solo venture was while the group was still together when she and Bryan Adams released "When You're Gone" in 1998.
A year later, Sporty Spice released her debut single "Goin' Down" in 1999, and went on to top the UK charts for the first time with "Never Be The Same Again" in 2000. The album that both songs featured on, "Northern Star," went triple platinum (via Bauer Media), and contrasted greatly to the work she had produced with the Spice Girls and was rooted firmly in the alternative pop, dance, and rock scene (via Albumism).
She maintained a foothold in this genre for some time, before returning to pop with her later records. Her latest self-titled record dropped in 2020 (via Official Charts), and the singer recently looked back on how her writing process has evolved since her first record, and what the future holds for her musically.
Melanie C has enjoyed drawing on her experiences as a Spice Girl into her solo music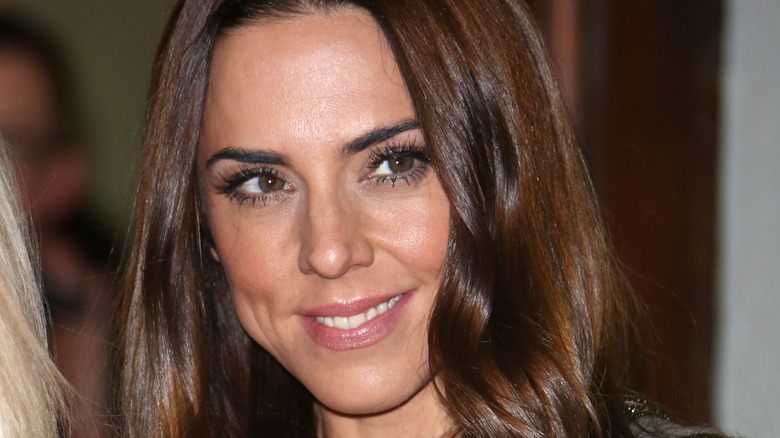 Featureflash Photo Agency/Shutterstock
Describing her latest batch of songs as "empowering and positive," Melanie C told American Songwriter that the Spice Girl reunion had a lot of influence on her writing style for this record. "I had all these incredible experiences being all over the world at these events," the singer explained. "It just made me feel very reflective, and I'm really lucky to have had the life I've had, and I really wanted to get that town."
The musician, who has co-written almost all of her songs since "Northern Star," has "always really enjoyed" drawing on these experiences in her songwriting. "I think being a performer, you know when it's real emotion," she said. "It's much more fulfilling to be able to express that and share that with the listener."
She also credits her co-writers for being a major source of inspiration, which includes long-time collaborator Biff Stannard as well as new artists like Shura, Rae Morris, Little Boots, and Nadia Rose.
The singer credits collaboration as the main reason for her major success as a solo artist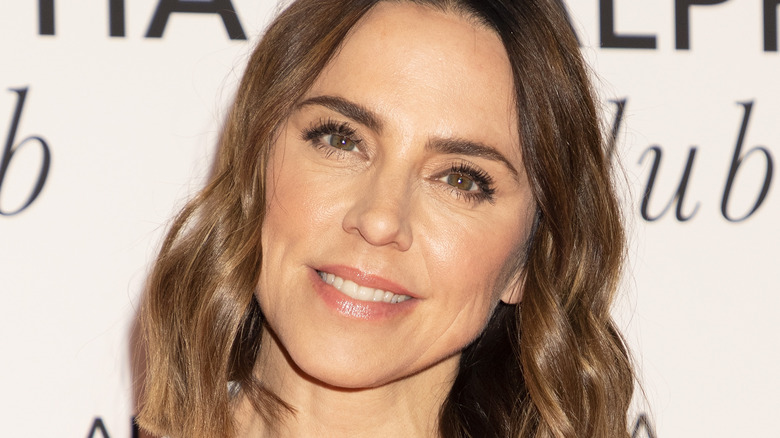 Jo Hale/Getty Images
Melanie C explained that while she loves working with friends like Stannard, who helped write some of the Spice Girls most popular tracks (via Music Business Worldwide), she wanted to experiment with something fresh.
"It's been really fun to have some new collaborators and to breath fresh air into my writing because I think stylistically, pop music is changing," the singer told American Songwriter, adding that as the industry is "ever-evolving" it's a lot more fun and exciting "to work with younger artists and writers who have had different influences to me. I think that really informs the whole writing process."
She's also down to talk everything Spice Girls, and her solo career, with new songwriters joining her team. "It's been so lovely," the singer explained, noting that a lot of fans are grown up now and tend to fangirl either before or after a session. Melanie C takes it in her stride, and makes them feel at ease. "I pride myself on being a people person," she said, "and I think that even if people come into the environment feeling a little bit nervous, we're soon having fun."