Olivia Jade Reveals How Her Mom Feels About Her Going On DWTS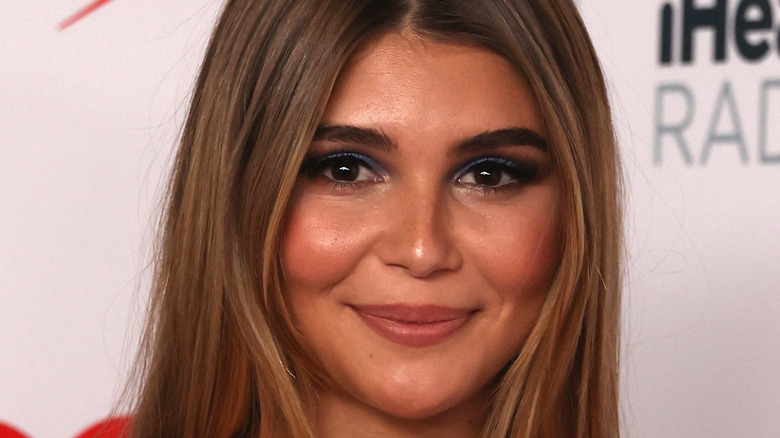 Isaac Brekken/Getty Images
Olivia Jade Giannulli is just one of the many stars competing on Season 30 of "Dancing With The Stars." The social media influencer made headlines after her parents, former "Full House" star Lori Loughlin and fashion designer Mossimo Giannulli, were arrested in connection to the college admissions scandal, which eventually led to jail time for both, per People. Now, the YouTube star is ready to try her hand at ballroom dancing as she looks to win the Mirror Ball Trophy this fall.
Last week, Giannulli admitted that her "DWTS" practice was much more difficult than she could have imagined. "I would not consider myself a dancer by any means, but it's so much more work than you really anticipate with the dedication and the patience you have to have with yourself," she told the outlet. "The pros make it look so effortless and easy, but once you get in there and they're really teaching you the steps, it's way harder than I ever thought. But what I will say is the pros do such a good job."
Although Giannulli has worked hard to move past the college admissions scandal, it is sure to be thrust back into the spotlight during her "Dancing With The Stars" run.
Lori Loughlin is being supportive of Olivia Jade's DWTS journey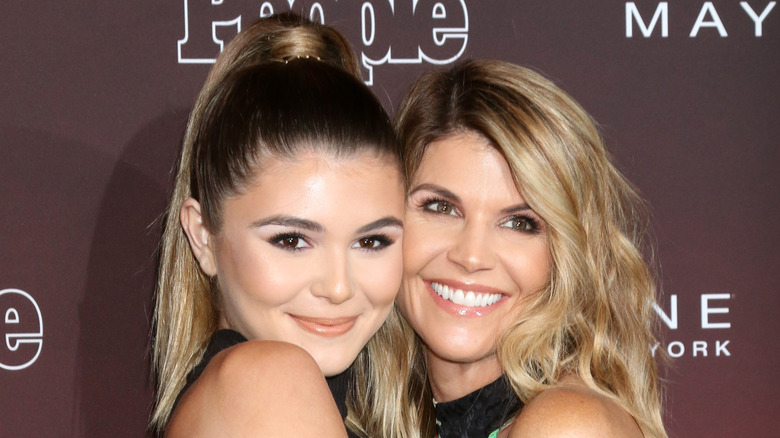 Kathy Hutchins/Shutterstock
Olivia Jade Giannulli has confessed that she's doing her best to move forward following the scandal, but that it's not always easy. "Obviously I'm not proud of the past," she told People. "I want to keep evolving as a person, and I think sometimes it takes kind of difficult situations and mistakes and stuff that we're really not proud of to do that."
Meanwhile, Page Six reports that the influencer's famous mom, Lori Loughlin, is offering up tons of support as she embarks on her new "Dancing With The Stars" journey. "My mom's been a huge support," Giannulli said at a press event. "She's in total mom mode, like, 'Make sure you take an Epsom salt bath.' She's trying to get me to take an ice bath! I'm like, 'I don't need an ice bath yet!'" The YouTube star also admitted that her sister is ready to cheer her on as well. "My sister [Bella] has been telling me she wants to come to every single show."
Giannulli also opened up about her excitement about performing on "DWTS," revealing that she wants to get "outside" of her comfort zone. "I think it's such an incredible opportunity," she said. "I'm just letting the universe take over and see what happens and living it day by day."
Fans can see Giannulli and the rest of the cast when "Dancing With The Stars" Season 30 premieres on September 20 at 8 p.m. on ABC.