Here's How Tall Liam Hemsworth Really Is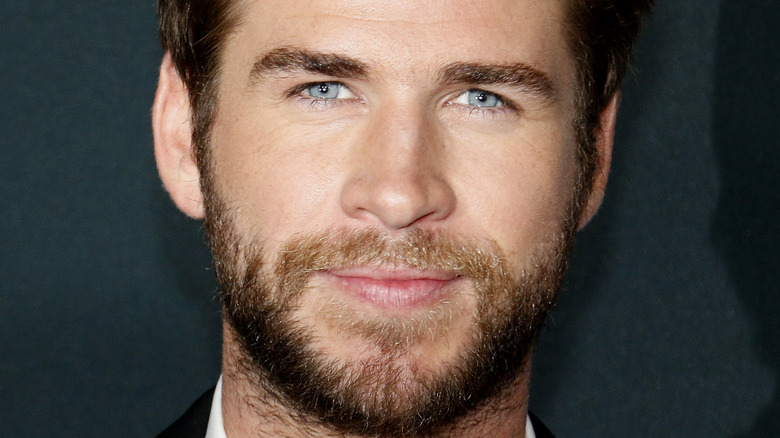 Tinseltown/Shutterstock
There must be something in the Australian waters, because the Hemsworth family has produced three successful actors, including the God of Thunder himself, Chris Hemsworth. The eldest brother, Luke, hasn't experienced as much notoriety as his two siblings, but he's enjoyed a steady stream of work over the years and appeared most recently in a recurring role on HBO's "Westworld" (via IMDb). And of course, Liam Hemsworth, the youngest of the trio, has most notably starred as Gale Hawthorne in "The Hunger Games" film series and the Nicholas Sparks' romance "The Last Song" opposite his ex-wife Miley Cyrus.
When you see the Hemsworth brothers together, you're immediately struck by their strong family genes. They all share the same sandy-colored hair and piercing blue eyes, but they also have one specific trait in common that's equally noticeable at first glance. The Hemsworths are quite tall, with Chris and Liam reaching the same impressive height and Luke following suit. We bet if you asked Chris, he'd try to make you believe he's the tallest of the brood, but he shares that honor with his little brother.
So, how tall is Liam Hemsworth, really? Let's find out!
Liam Hemsworth stands at over six feet tall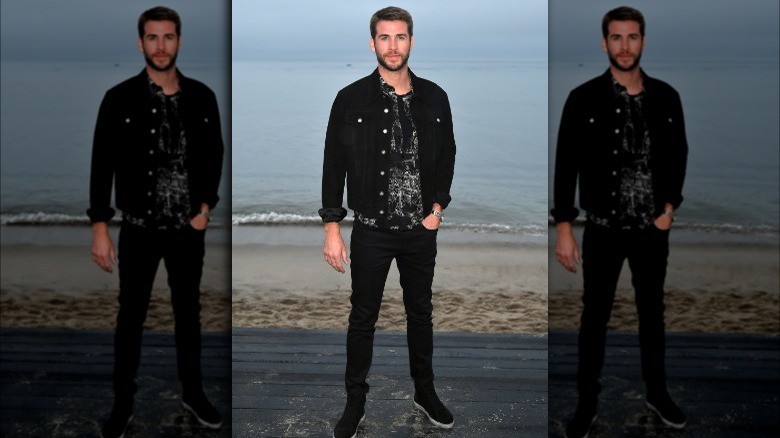 Neilson Barnard/Getty Images
According to Cinema Blend, Liam Hemsworth stands at an impressive 6 feet 3 inches tall. Apparently, his older brother Chris is the exact same height, which is a crazy coincidence. Their eldest brother, Luke, is around 5 feet 11 inches tall, so it seems to run in the family. With Liam and Chris being so similar in stature and appearance, you'd think they would frequently be up for the same roles, but they try to avoid competition. There's always an exception to the rule, though!
When Kenneth Branagh was casting for the original "Thor" movie, he suggested Liam for the role and brought the youngest Hemsworth in for an audition, according to Liam himself (via GQ). Even though Liam was considered first, he revealed to GQ that he was relieved when the role ended up going to his brother Chris instead. "I never really wanted to do it," Liam said. "I always felt I was too young for it — I was screen testing when I was 18. The other guys in it were all late twenties or early thirties. I didn't feel Thor-ish."
We're glad the brothers put their relationship with each other first, as this approach seems to be working well for all three of them both personally and professionally.