What Is The True Inspiration Behind Lorde's Royals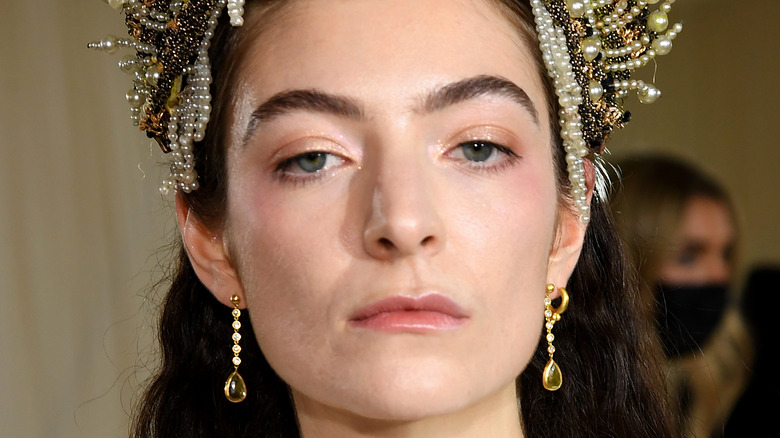 Kevin Mazur/mg21/Getty Images
Pop star Lorde, born Ella Marija Lani Yelich-O'Connor, stepped onto the scene in 2013. The "Yellow Flicker Beat" singer skyrocketed to international fame with the release of her 2013 chart-topping single "Royals." The hit single taunted the flashy material elements and items often highlighted in pop culture and music. In an interview with VEVO LIFT, Lorde explained the intent behind the track.
"I was definitely poking fun at a lot of things that people take to be normal," she said. "I was listening to a lot of hip-hop, and I kind of started to realize that to be cool in hip-hop, you have to have that sort of car and drink that sort of vodka and have that sort of watch."
In 2014, the single received three Grammy nominations for "Royals" and won Song of the Year and Best Pop Solo Performance (via The Things). The Grammy-winning artist is the fourth-youngest person to win a Grammy (per Cheat Sheet).
Who inspired Lorde's first Billboard hit Royals?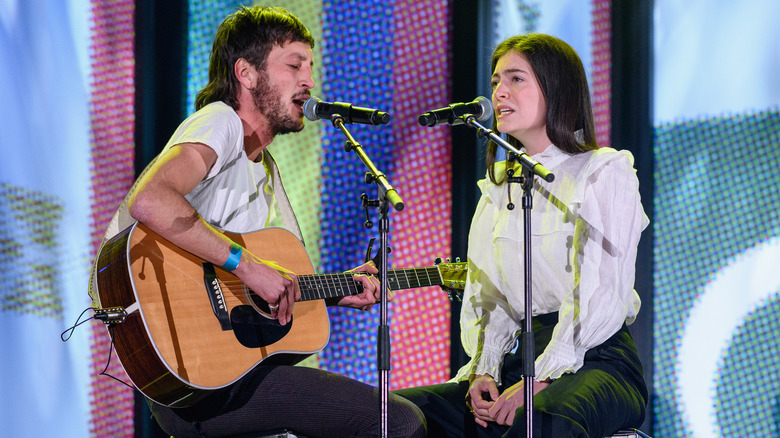 Kai Schwoerer/Getty Images
International pop superstar Lorde was only 16th when her hit "Royals" topped the Billboard 200 charts. According to Mercury News, Lorde is the youngest female artist to be no.1 on the Billboard 200 charts since 1987. In 2013, the New Zealand singer explained at an album release that her new top-charting single was inspired by Kanye West and Jay-Z's "Watch the Throne."
"I really enjoyed it," Lorde told The Daily Beast. "I can get absorbed in Kanye's world, but a part of me is always like, 'This is kind of bulls***' — all the crazy extravagances he's talking about. And I started listening to a lot more top-40 music and realized a lot of the stuff isn't very relatable to anyone's lives."
At the time, Lorde wanted her music to help redefine pop by adding elements of other forms and aspects of music.
"For so long, pop music has been this super-shameful thing, where people don't want to be associated with it, they want to be on Pitchfork," she told MTV. "But, the way I see it, pop music doesn't have to be stupid, and alternative music doesn't have to be boring; you can mesh the two together and make something cool.
This past summer Lorde released her third album, "Solar Power." Pitchfork describes the album as "self-aware" and "scaled-back."