How Rachel Ray Got Her Big Break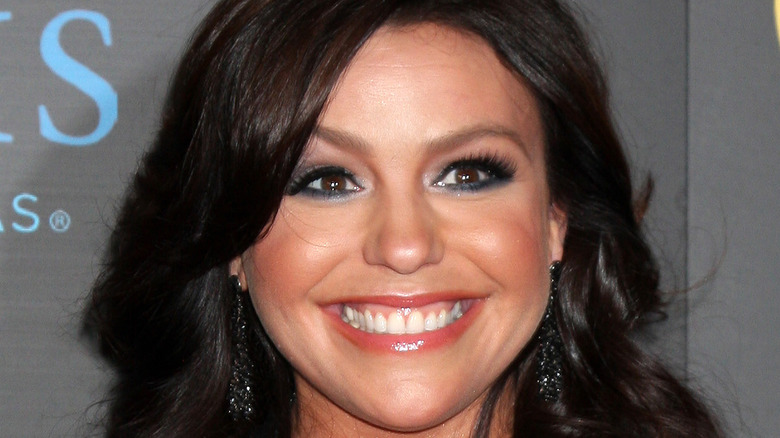 Kathy Hutchins/Shutterstock
In 2005, Rachael Ray landed the job of a lifetime –- hosting a daytime talk show on CBS. Premiering in mid-September that year, she quickly amassed a large audience leading to the most successful debut for a daytime show since "Dr. Phil" came to screens in 2002 (via TV Week). That same year, she was named as one of Time's 100 People Who Shape Our World (via OMG Blog).
This was obviously the pinnacle of Ray's success, which had been gradually building since the mid-'90s. Born and raised in Cape Cod, Massachusetts (via Britannica), Ray found her calling in the culinary arts from an early age. "My mom worked in restaurants for 60 years, and what I learned from her is a lot," Ray told Forbes in 2013. As University Fox notes, her parents managed several restaurants in the area, where she and her siblings spent the majority of their childhood.
The future celebrity chef would soon find her way into the hospitality industry (via Culinary Schools), working as a restaurant manager, food buyer, and gourmet retailer before hosting her own cooking classes in upstate New York (via Good Housekeeping). And it was these classes that garnered attention from local television stations.
Rachael Ray's big break came in the early 2000s thanks to a snowstorm in Upstate New York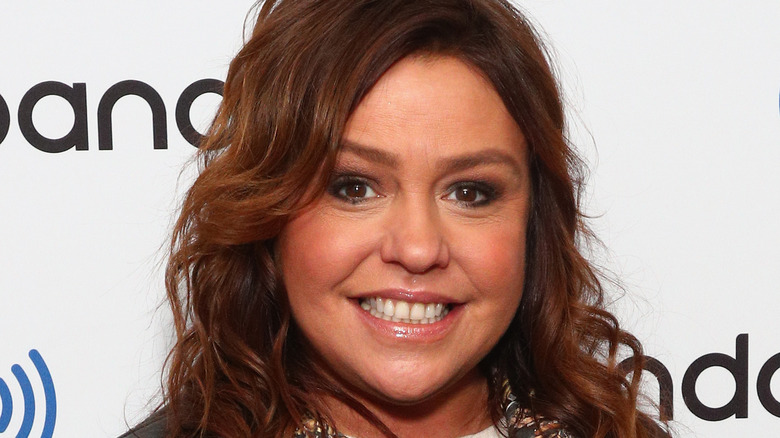 Astrid Stawiarz/Getty Images
Described by Rachael Ray as a "happy little accident," these cooking classes were the foundation for her 30-minute meals. Pretty quickly the cook started to appear on local television teaching audiences her fast and healthy meals. This eventually led to Ray's first cookbook being published in 1999 which sold 10,000 copies in two weeks, according to Good Housekeeping.
This success eventually garnered the attention of NBC's "Today Show," who called her in 2001 to cover for guests who were unable to come in due to a snowstorm. "She told them she'd be there," Brooke Johnson, president of the Food Network told the publication. "And because of her work ethic, when Rachael has an obligation, she makes good on it."
Then the rest just naturally followed, which Ray still struggles to believe happened. "The television thing is a very weird happening for me, and certainly not anything I planned for," she told NPR, adding that she didn't think she was "worthy" of it. "You know, that's just not me. I serve people. I'm the service person." This is what she told the Food Network, who told her that she was wrong and to "come back and sit down. So [she] did."
Thankfully so, as they offered her a contract for "30 Minute Meals" which went on to run for 11 years and nearly 350 episodes (via University Fox). And the rest, well, is history.