How Yvonne Strahovski Really Feels About Her Character, Serena, In The Handmaid's Tale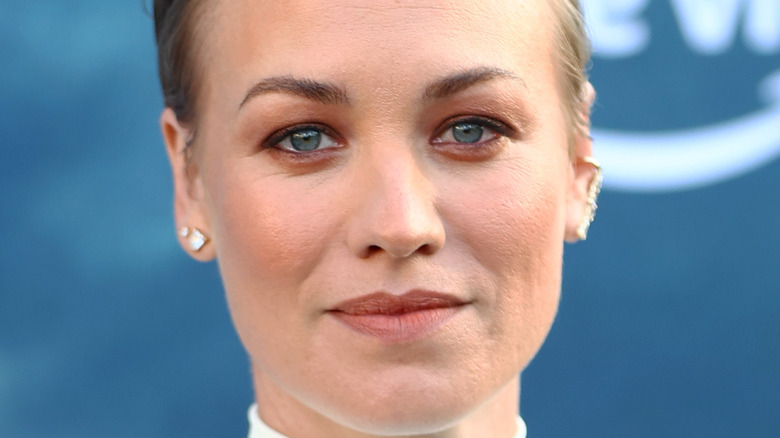 Matt Winkelmeyer/Getty Images
Ever since its debut in 1985, the novel "The Handmaid's Tale" has been a point of fascination. Written by Margaret Atwood, the book follows Offred, a handmaid living in the dystopian Gilead, and her struggle to find freedom (via LitHub). The book has been in print ever since its release, has sold millions of copies, and been translated into multiple languages. The book has been particularly noted for its troubling prescience.
"It has become a sort of tag for those writing about shifts towards policies aimed at controlling women, and especially women's bodies and reproductive functions: 'Like something out of The Handmaid's Tale' and 'Here comes 'The Handmaid's Tale' have become familiar phrases," Atwood recalled 30 years after the book's publication.
In 2017, it was announced that "The Handmaid's Tale" would be adapted into a television series for Hulu, starring Elisabeth Moss, Ann Dowd, Max Mingella, Samira Wiley, and Yvonne Strahovski, amongst others (via TV Series Finale). Immediately, the show was a critical success and will return for a fifth season (via Digital Spy).
How Yvonne Strahovski feels about playing the villain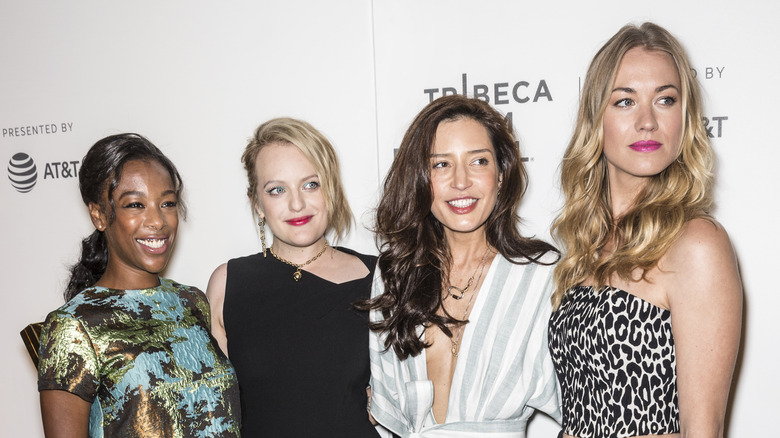 Ovidiu Hrubaru/Shutterstock
In the world of "The Handmaid's Tale," it's not just the men who oppress women, but there are women complicit in this as well. Amongst the worst offenders in the novel and television show is Serena, the Commander's wife and Offred's enslaver.
Australian actor Yvonne Strahovski plays Serena, a character she describes as "despicable" (via The Sydney Morning Herald).
"I would describe her as an incredibly wounded, insecure woman who acts with venom, brutality, and makes choices that are not beneficial to humanity," Strahovski has said about Serena (via Awards Radar). And although Strahovski doesn't know if Serena could ever be redeemed, she does enjoy the opportunity to portray her.
"It's really fun to play her. I feel like I'm so lucky to have the gift of this amazing writing, and to be able to play opposite amazing actors, and get to explore this character. There are so many possibilities. I love exploring the darkest corners of her brain and her heart and what that means for her and how things play out for her," Strahovski said. "I kind of see it as if I'm walking a knife's edge with her, because it's not really black and white, you know, it never really is, there's always complexities there, and I love figuring out where it is that she really sits in each scene..."
Despite how "despicable" Strahovski might be on the show, she appears to be the opposite in real life, given how close she is with her "Handmaid's Tale" co-star Elisabeth Moss.