Who Were Halston's Famous Clients?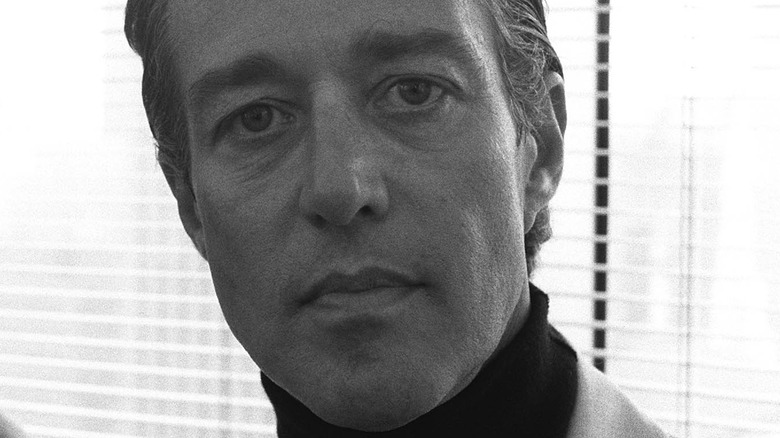 Arnaldo Magnani/Getty Images
In the 1970s and '80s, Studio 54 was the place to be for celebrities, debutantes, and anyone deemed worthy to party alongside them. Studio 54's cultural impact has been wide-ranging, inspiring a film called "Studio 54", a documentary, and even an exhibit at the Brooklyn Museum.
Of course, no one was going to show up to Studio 54 not looking their best. And for the biggest stars at Studio 54, that meant wearing designs by the one and only celebrity designer, Roy Halston Frowick — known to everyone simply as Halston (via L'Officiel).
Originally from Des Moines, Iowa, Halston made his way up through the fashion ranks by starting out as a hat maker at Lilly Daché and later at famed department store Bergdorf Goodman (via Women's Wear Daily). Eventually, Halston launched his own line — Halston Ltd. — and later Halston International, through which he gained fame for his popular ready-to-wear line, his halter dresses gaining notice in particular.
Halston eventually sold his company to Norton Simon for approximately $11 million, but was later ousted as an executive because of his increasing partying and drug use. After that, Halston became a costume designer — thanks in part to the help of his friend, Liza Minnelli.
Halston was a designer to the stars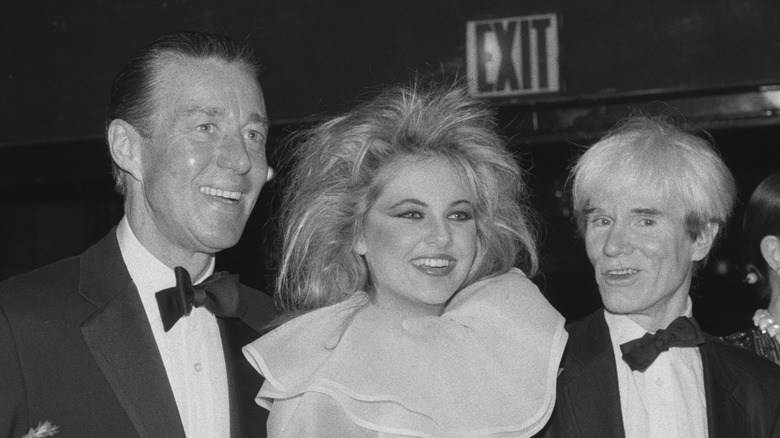 Michael Ochs Archives/Getty Images
Halston was responsible for some of Studio 54's most iconic looks — Minnelli's included. In addition to Liza Minnelli, other stars like Rita Hayworth, Elizabeth Taylor, Anjelica Huston, Andy Warhol, Bianca Jagger, Marlene Dietrich, Diana Vreeland, Lauren Bacall, and more were all Halston devotees (via L'Officiel, Women's Wear Daily, Halston).
Halston was also notorious for his relationship with Jackie Kennedy, having designed the famous pillbox hat the former first lady wore to her husband's inauguration (via PopSugar). However, the style of the hat came to be in somewhat of a roundabout way.
"Funny thing about that pillbox hat," Halston would later recall. "It was made too small for her ... but Mrs. Kennedy wore it anyway. When a gust of wind threatened to topple it from her head, she dented it hanging on to the hat. The Seventh Avenue copycat hat makers reproduced the design by the thousands so accurately that each pillbox had a dent in it."
But of all of Halston's close celebrity friends, Liza Minnelli seems to have been his closest: Their relationship was recently fictionalized in Ryan Murphy's "Halston" series on Netflix (via Vanity Fair).
"When I met Halston, I just remember him talking and me listening," Minnelli said in the 2019 documentary about the designer. "He'd say, 'All right, I got it.' He put [a design] on you. And it danced with you. His clothes danced with you. We were joined at the hip from then on."