The Truth About The Heartbreaking Death Of Designer Halston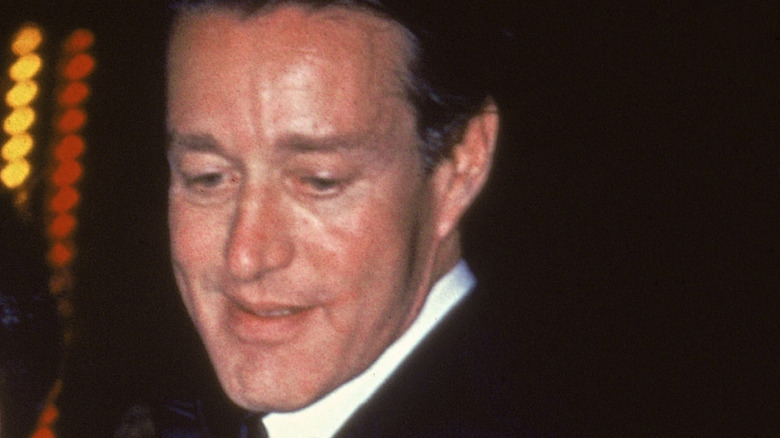 Hulton Archive/Getty Images
Netflix's "Halston" is finally arriving on the small screen — and is taking a look back at the legacy of the American fashion designer Roy Halston Frowick, better known as simply "Halston." As reported by Deadline, the new limited series from Netflix chronicles the rise and fall of the iconic designer, portrayed by Ewan McGregor, as his fashion empire skyrocketed him to international fame in the '70s. But what do we know about Halston's life and legacy now?
According to WWD, Halston was one of the most influential fashion designers of the 20th century, with his elegant designs becoming a staple in the 1970s disco era. After initially gaining fame for designing the iconic pillbox hat that Jackie Kennedy wore to JFK's presidential inauguration in 1961, Halston soon became one of the most popular designers of the time period — as well as a central figure in New York City's nightlife scene, (via The Independent). His designs were worn and coveted by some of the most famous stars in Hollywood, including Liza Minelli, Elizabeth Taylor, Greta Garbo, and Bianca Jagger.
But as much as Halston enjoyed international fame, the designer's success was followed by a spectacular downfall, as noted by The Guardian — and it wouldn't be long after until his life was tragically cut short.
Halston's tragic death was a result of complications from AIDS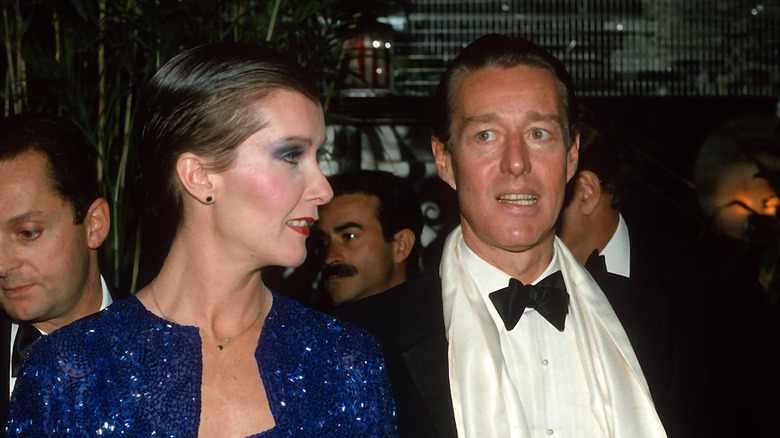 Yvonne Hemsey/Getty Images
Halston passed away on March 26, 1990, at the age of 59 years old. As reported by The Los Angeles Times, the fashion icon died of AIDS-related lung cancer, called Kaposi's sarcoma, after a nearly two-year battle with the disease.
Halston's death came not long after the downfall of his career, which began to take a major turn when he signed a deal with Norton Simon Inc. in 1973 and lost the right to design under his own name, (via The Guardian). By 1984, his contract with Bergdorf Goodman — the luxury retailer where he initially got his start — was terminated and Halston, who was reportedly "struggling with addiction issues and a mounting workload," was fired from his own label and subsequently lost control of his brand.
By 1988, the designer had effectively retired and retreated from the limelight — and it wasn't long after until he was diagnosed with HIV, according to AP News. After learning of his diagnosis, Halston moved to San Francisco to be cared for by his family, where he reportedly spent his last days touring the California coastline in his Rolls Royce car — which Halston asked his family to auction off after his death in order to donate the proceeds to AIDS research. 
Despite his tragic death, there's no doubt that Halston's legacy still lives on today, with his dazzling life story becoming the focus of many films and biopics — including, of course, Netflix's latest miniseries, "Halston."