Is Ivanka Trump Still Hoping To Run For President?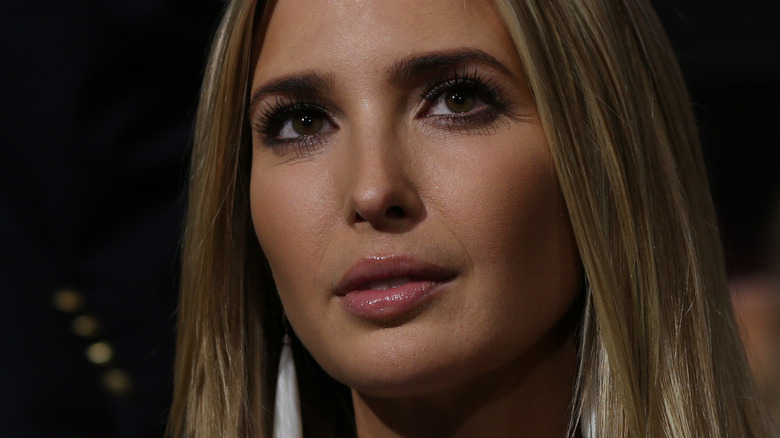 mark reinstein/Shutterstock
Former President Donald Trump has proven for years that he likes to keep it all in the family. After all, he inherited his real estate business from his father, Fred Trump, who owned apartment buildings throughout New York City's five boroughs for decades. Upper-level staff members in the Trump Organization also are members of the family, including Ivanka Trump. And Ivanka Trump was even a senior White House advisor to her father when the former president was in office, although what her duties were remain a bit vague, according to NBC News.
During the four years Trump spent in the White House, there was much speculation that Ivanka would one day run for president and carry on her father's legacy. If she ever does, as of this writing, she would make history by being the first woman at the top of the Republican ticket. While Ivanka has been laying low since her father left office and distancing herself from him while living in Florida waiting for a new home to be built for herself, her husband Jared Kushner, and their three small children (via CNN), a former close friend of Melania Trump claims you can't rule Ivanka out for a presidential run.
Are the Trumps trying to groom Ivanka for a White House run?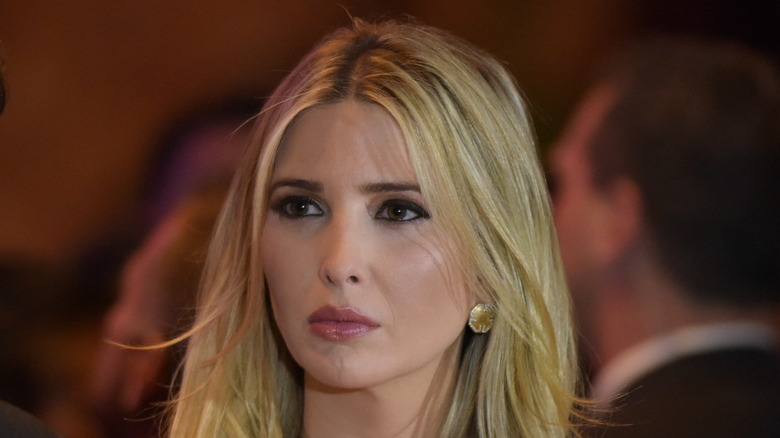 a katz/Shutterstock
In October 2021, Stephanie Grisham, who worked as White House press secretary under Donald Trump and as Melania Trump's chief of staff, is releasing a book called "I'll Take Your Questions: What I Saw In The Trump White House." The book is said to portray Melania Trump as a Marie Antoinette "let them eat cake" figure who was often standoffish and didn't seem to care about anyone. In fact, Grisham reveals in her book that she asked the former first lady if she wanted to tweet anything to ask the January 6 rioters to keep things peaceful, and Melania simply said "no" because she had a photo session scheduled that afternoon with some White House rugs, according to Politico.
Another Stephanie who has written a tome, Stephanie Winston Wolkoff, whose book "Melania and Me" was released in 2020, told CNN's Anderson Cooper (via The Independent) that she believes Grisham's book is part of a plan to whitewash Ivanka and make her seem more palatable for a White House run — by hurting Melania.
"The reality is that Stephanie wasn't there to have Melania's back," Wolkoff said. "Stephanie was there as an Ivanka loyalist ... I have a hunch and this is just my hunch that this might be Ivanka's next step in her bid for the White House. Having Stephanie do a little dirty work on Melania ... Look, I don't put anything past them, but we'll see."