How Jay Leno Got His Big Break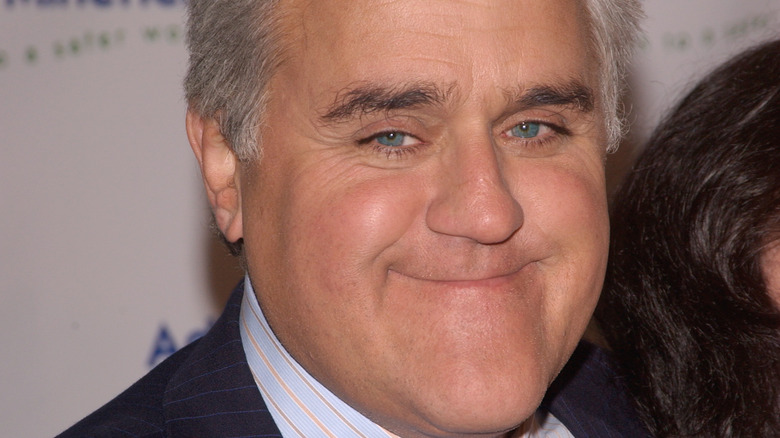 Featureflash Photo Agency/Shutterstock
For over 20 years, comedian Jay Leno hosted "The Tonight Show" on NBC, famously succeeding previous host Johnny Carson, who was at the helm of the show for 30 years (via Deadline).
But it wasn't always certain that Leno would be Carson's forebear. In what have since been dubbed the famous "Late Night Wars," Leno and David Letterman duked it out for the opportunity to host the late night show. While many thought that Letterman would be the victor, ultimately Leno won and was handed a "secret deal" by NBC — and Letterman was perhaps even responsible for his own undoing (via People).
"Dealing with Dave had become bothersome and draining, and he could be unnecessarily rude to network people — not just me," Rick Ludwin, a former vice president at NBC later revealed. "So did that factor into my decision as to going with Jay Leno over Dave Letterman? You bet it did." Once it was clear that Leno would be taking over at NBC, Letterman moved over to CBS to host "Late Night with Dave Letterman," where he would remain from 1993 to 2015.
Although Leno eventually amassed a net worth of $450 million — not to mention a lot of classic cars — he, like so many, had humble beginnings (via Celebrity Net Worth).
The chance he almost missed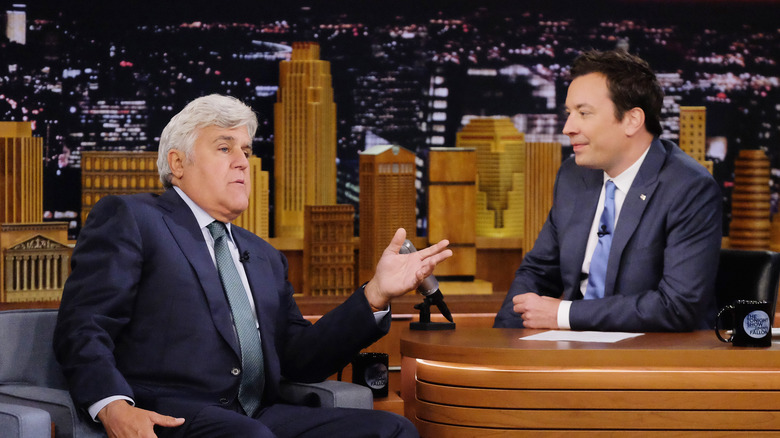 Mike Coppola/Getty Images
Similar to other late night hosts, Leno got his start by performing standup in downtown New York City in places like The Bitter End (via Factinate). And similarly to other comics, Leno eventually made his way out to Los Angeles, where performing at famed Comedy Store landed him his very first big break. 
After spotting Leno at The Comedy Store one night, director Ivan Passer asked Leno if he'd be interested in joining his film, saying Leno possessed "a good face for a movie." Believing that it was a scam — as he had been scammed by directors before — Leno refused. It was only after randomly encountering Passer again and realizing that this was the real deal that Leno agreed to sign on for "Silver Bears" alongside the famed Michael Caine and Cybil Shepherd.
And as it turned out, appearing in "Silver Bears" changed the course of Leno's life: He appeared on "The Tonight Show" to promote the film, where he got to meet Johnny Carson for the very first time. From there, Leno got to perform on the show more frequently, eventually filling in for Carson as a guest host, which, of course, led to his consideration as Carson's successor.
It begs the question — where would Leno be today had he not finally said yes to Ivan Passer?