Why Norm Macdonald Was Fired From SNL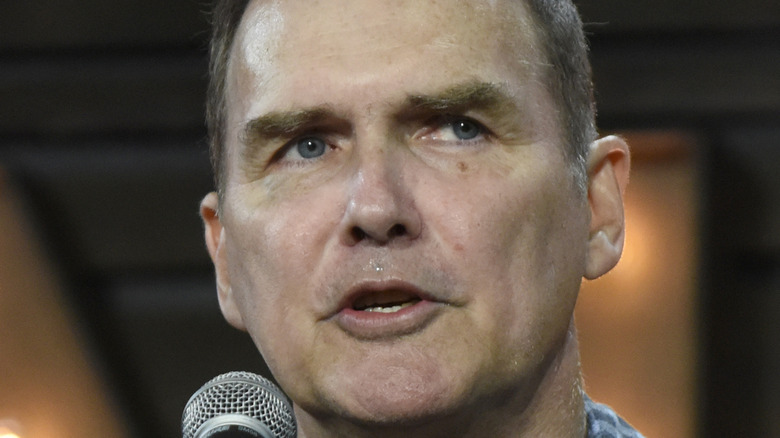 Tim Mosenfelder/Getty Images
The world mourned the loss of a great man and a talented comedian on September 14, 2021, when Norm Macdonald died after a nine-year battle with cancer he chose to keep private, as noted by  Deadline. Since then, Hollywood celebrities and fans alike have paid tribute to the late actor and comedian, with various tributes coming during the 73rd Annual Primetime Emmy Awards.
One such tribute came from "Saturday Night Live" producer Lorne Michaels when accepting the award for Outstanding Variety Sketch Series. Macdonald was part of the "SNL" cast from 1993-1998, and host of "Weekend Update" during that time. As Michaels explained in his acceptance speech, they won the Emmy for an episode that aired the day Joe Biden was declared the winner of the 2020 presidential election that included a lot of political commentary. He also remembered Macdonald, saying, "Weekend Update has been part of 'SNL' for 46 seasons. And here I'd like to pay tribute to one of the best we ever had, Norm Macdonald" (via Variety).
But let's not forget that Macdonald never left "SNL" by choice. He was fired from the show — and has O.J. Simpson to thank for it.
How O.J. Simpson played into Norm Macdonald losing his "SNL" gig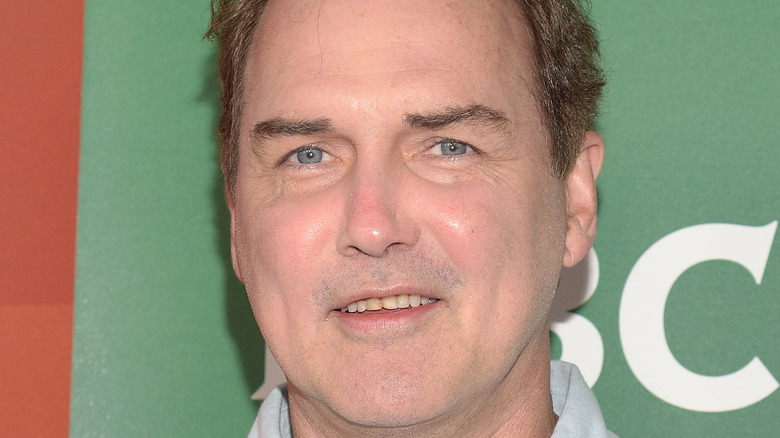 Jason Kempin/Getty Images
During the time that Norm Macdonald appeared on "Saturday Night Live" and hosted "Weekend Update," former football great O.J. Simpson was arrested and tried for allegedly murdering ex-wife, Nicole Brown Simpson and her friend, Ron Goldman. Simpson was eventually acquitted for the crime, but that didn't mean he wasn't the butt of many jokes — and a lot of those jokes came from Macdonald on "SNL," according to The Daily Beast.
Apparently, one of Simpson's closest friends was Don Ohlmeyer, an NBC executive who didn't appreciate Macdonald's jokes. The jokes were particularly brutal, with one going like this: "After grisly photos of the murder of Nicole Brown Simpson were shown in court, O.J. turned his head away and wept. It was at that moment that he realized he would never be able to kill her again."
Macdonald and "SNL" writer Jim Downey were eventually fired, with Downey telling Splitsider, "Don, being good friends with O.J., had just had enough." 
Ironically, Macdonald later told The Daily Beast that years later he wasn't as convinced of Simpson's guilt as he had been in the '90s. "I'm not completely sure he's guilty anymore," he said. "I'm almost completely sure, but I'm not completely sure."