The Heartbreaking Death Of Singer Sarah Dash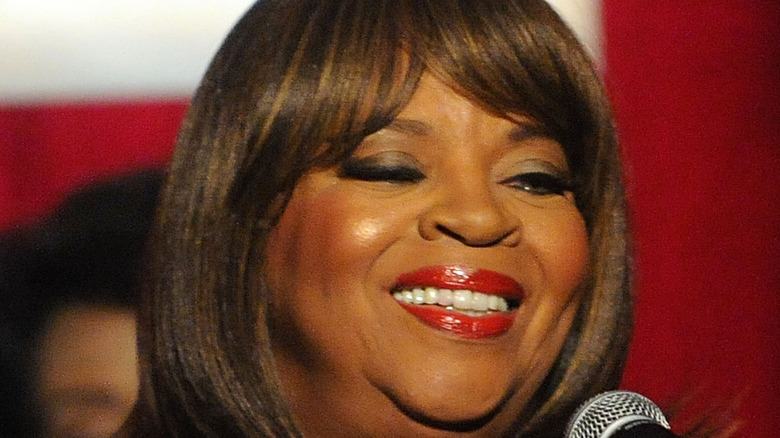 Bobby Bank/Getty Images
Legendary singer Sarah Dash has died at the age of 76. Dash — along with Patti LaBelle and Nona Hendryx — made up the all-female singing group Labelle, best known for their 1974 hit "Lady Marmalade," which was later remade by Christina Aguilera, Lil' Kim, Mya, and Pink for the 2001 film "Moulin Rouge" (via Rolling Stone).
Born in New Jersey, Dash was the seventh of 13 children and grew up singing in her father's church. She met Hendryx in school and the two formed the Del Capris. Cindy Birdsong and Patricia "Patti LaBelle" Holte joined later and they changed their name to the Blue Bells. After Birdsong left to join Diana Ross & the Supremes, the trio eventually settled on the name Labelle. In 1976, the group disbanded, and Dash was initially left without a record label. "I was the last of the three of us to be signed as a solo artist. Epic kept Nona and they kept Patti, but the label didn't see any potential in me," Dash told Sac Cultural Hub. 
She was eventually signed to Kirschner and released several albums as a solo act while also working as a session singer for the Rolling Stones and the Marshall Tucker Band (via All Music). Dash also toured colleges as a motivational speaker. "...I'm not on everybody's [TV or radio] show, but I'm doing work that makes me feel good," she explained. "I feel so honored that people still remember me and have an interest in what I do, and that people want to hear my music, and hopefully be encouraged."
Sarah Dash died suddenly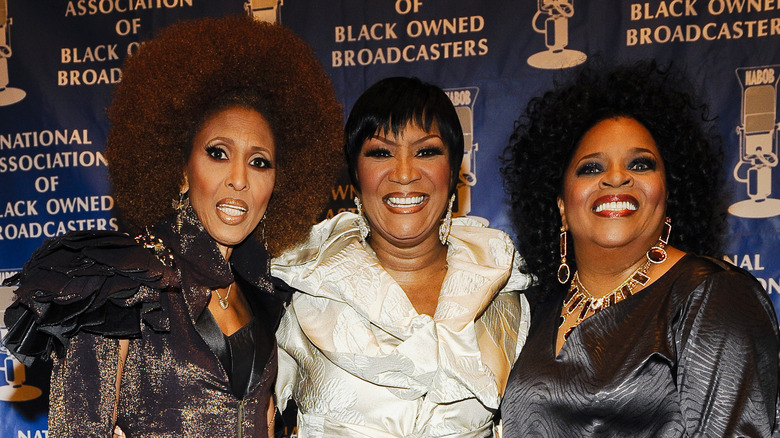 Ray Tamarra/Getty Images
Sarah Dash had a music career that spanned more than four decades before she died at the age of 76. Her death was unexpected, according to her former bandmates Nona Hendryx and Patti LaBelle. "We were just on-stage together on Saturday and it was such a powerful and special moment!" LaBelle wrote on Instagram. "Sarah Dash was an awesomely talented, beautiful, and loving soul who blessed my life and the lives of so many others in more ways than I can say. And I could always count on her to have my back! ... Rest in power my dear sister. I love you always!"
In addition to her music, Dash was also known for her charitable contributions, especially in her hometown of Trenton, New Jersey. "This one hurts. We just worked with her earlier this year on an awareness campaign to motivate more Trentonians to get vaccinated. She didn't hesitate to help us when we needed her the most," Trenton Mayor Reed Gusciora posted on Facebook, adding that "while she may have passed from this life to the next, her star will never fade from this city and the hearts of its residents."