Does Princess Beatrice's Daughter Have A Title?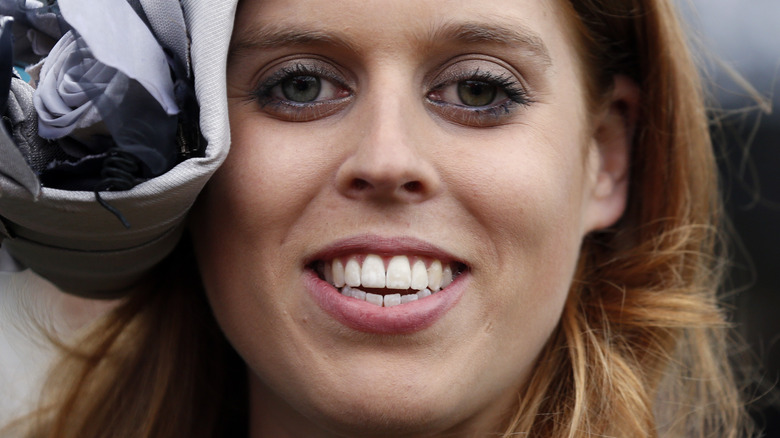 Wpa Pool/Getty Images
The royal family have been celebrating in recent days after the birth of Princess Beatrice's first child, a daughter born on September 18. She has one cousin on her mom's side of the family, Princess Eugenie's son August Philip Hawke Brooksbank, but while their mothers have titles, both being princesses, do the children of the next generation boast titles?
Funnily enough, Beatrice's daughter will have a title, but it won't be from her mother's side. Beatrice's husband, and the father of her child, Edoardo Mapelli Mozzi, comes from Italian nobility, and his father is Count Alessandro Mapelli Mozzi — eventually, Edoardo, who is also a count himself, will inherit the family's Italian palace. When Beatrice married her husband in 2020, she took on the title of Contessa, so her daughter will inherit the same title too (via Cosmopolitan). 
In contrast, August won't have a title, as Eugenie opted against giving him one — and there aren't any titles to inherit from his father's side of the family, either (Vanity Fair).
She has a title through her father, an Italian Count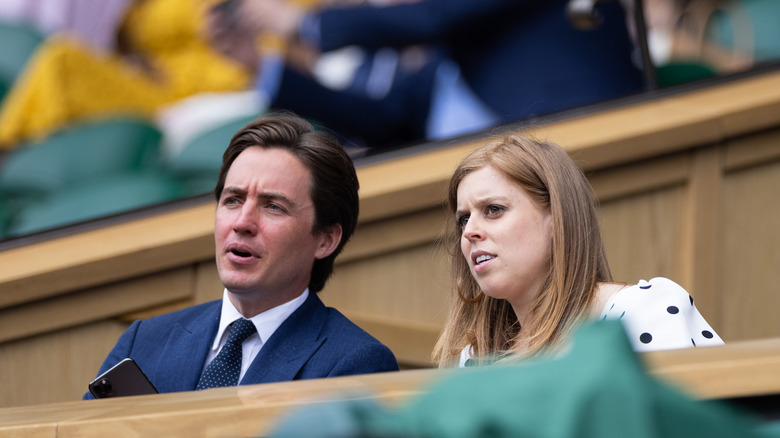 Simon M Bruty/Getty Images
Speaking to the Daily Mail, Edoardo's father explained how their title works: "Edoardo is the only male descendent taking the family into the next generation. He is a count, his wife will be a countess automatically and any of their children will be counts or nobile donna."
Despite Princess Beatrice's daughter having a title, however, it doesn't look as if she'll ever inherit the throne. She's currently 11th in line to the throne, but would fall down the list should Prince William or Prince Harry have any more children, or when their own children have children — in front of her are her great-uncle Prince Charles, Prince William and his three children, Prince Harry and his two children, her grandfather Prince Andrew, and then her mother. It looks as if she's got the sort of spot in the royal family where you get the perks of the job, but don't have the responsibilities of some of the more senior royals — and we're unlikely to see her become Queen any time soon (via Cosmopolitan).