How Max Harwood Prepped For Everybody's Talking About Jamie - Exclusive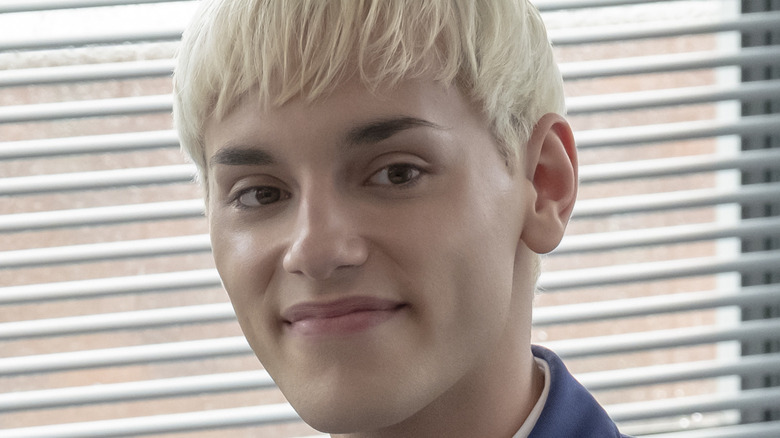 John Rogers
In his first-ever professional acting role, Max Harwood had big shoes – or in this case, sparkly red heels – to fill. And the breakout star, who has demonstrated he is one to watch in Hollywood, took the responsibility very seriously. When Harwood was cast as the lead in "Everyone's Talking About Jamie," now streaming on Amazon Prime Video, he knew that playing the titular character, Jamie Campbell, would be a privilege, but also quite daunting being that he was such an inspiration to many. Campbell's act of bravery, upon which the film is based, is when he wore a dress to his high school prom, despite backlash from classmates, their parents, and the administration (via BBC). 
In an exclusive interview, The List sat down with Harwood, who took us behind the scenes into what it was like preparing to play such an icon. When he got the part, after three months of auditioning, he was elated, but also filled with trepidation about taking on the real-life character. "I was excited. I was nervous ... Then you go through a process of being terrified that you actually have to do it," he explained. "And then the imposter syndrome kicks in, like, are you the right person?"
It turns out that Harwood, a native of England, was the right man for the job. In fact, his performance is garnering rave reviews from A-listers like Neil Patrick Harris, who is such a fan that he even offered his home for a screening (via The Hollywood Reporter). 
Max Harwood's 'extensive' training included working with acting, vocal, and accent coaches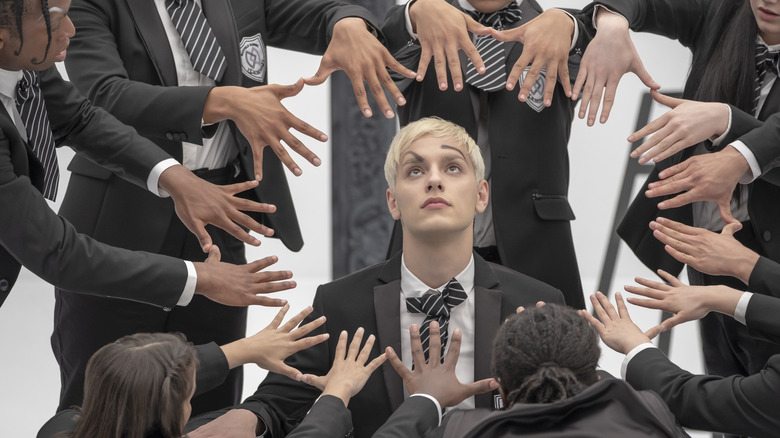 John Rogers
Max Harwood called his preparation to play Jamie Campbell very "extensive" and "deep," telling us it took him two months to transform into the teen who had his heart set on becoming a drag queen, despite pushback from those around him (via The Sun). Since this was his debut movie experience, he worked with an acting coach to familiarize himself with what to expect on set. And although both Harwood and Campbell hail from England, the actor had to master the accent of Sheffield, the city where Campbell grew up and where the film takes place, so he also employed the help of an accent coach.
And because the film was, in fact, a musical, another step Harwood took in the intricate process was honing his vocal skills. "I met the vocal coach, worked on the songs from the album, as well as my own vocal technique and like learning pop style as well," he explained. Even though he cited one of musical numbers from "Everyone's Talking About Jamie," titled "Work of Art," as the most difficult to film, viewers would never guess that was the case, as Harwood shines on screen, singing and executing the choreography like a seasoned professional. 
Last, but not least, to fully immerse himself in the role, Harwood met with the man behind it all, Jamie Campbell, someone Harwood recognizes not only as a trailblazer, but an inspiration to him in his own life. "That's inspiring, just that bravery and that courage to be who you are," he said.
"Everybody's Talking About Jamie" is available now on Amazon Prime Video.