The Heartbreaking Death Of Willie Garson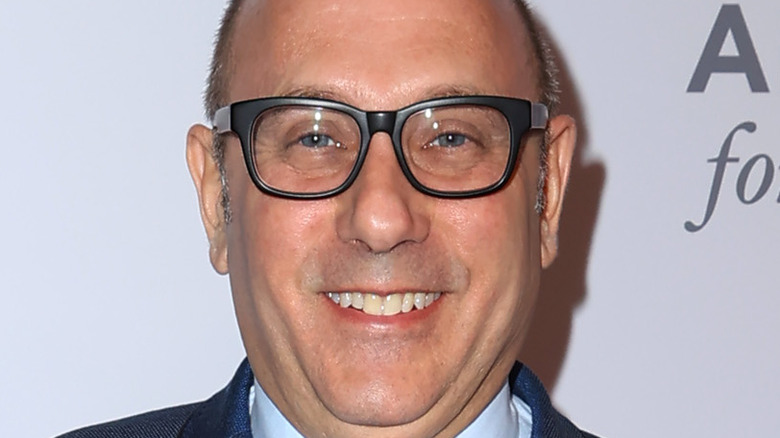 Jc Olivera/Getty Images
Willie Garson, whose wide repertoire of character roles included recurring parts in "Sex and the City" and "White Collar," died on September 21 at age 57. Variety confirmed the news early Tuesday night, and other outlets have since followed suit. 
"SATC" fans know Garson as Carrie Bradshaw's gay male best friend Stanford Blatch, whose outfits were almost as memorable as Carrie's. He was filming scenes for the show's sequel series, "And Just Like That ...", at the time of his death. At this writing, no announcement has been made about the fate of his character. In "White Collar," Garson played Mozzie, the best friend of parolee-turned-FBI-consultant Neal Caffrey. 
Garson is survived by his son, Nathen, whom he adopted as a young boy in 2009. In an interview with People when Nathen was 12, Garson explained that the adoption was a mutual decision between them both, and that the two were so close that they could talk about anything. On his social media account, Garson actively promoted You Gotta Believe, an organization that promotes finding permanent homes for older children and young adults currently in foster care.
Nathen, now a junior at Wooster College, posted a poignant tribute to his Instagram account. "I love you so much, papa," Nathen wrote. "Rest In Peace and I'm so glad you got to share all your adventures with me and were able to accomplish so much. I'm so proud of you. ... You always were the toughest and funniest and smartest person I've known."

Fellow actors sent their condolences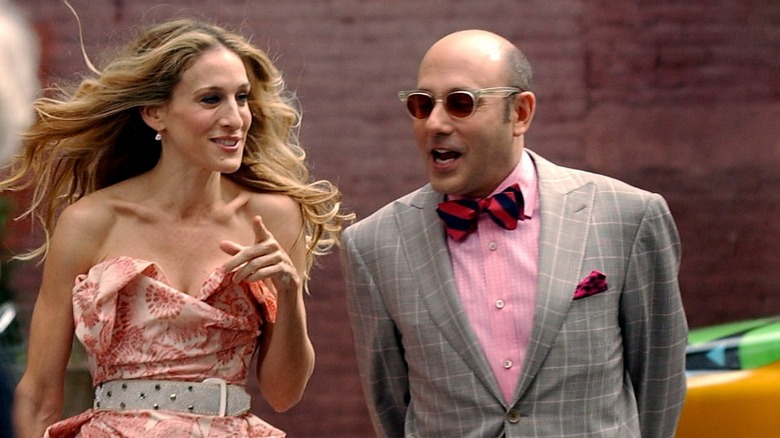 Arnaldo Magnani/Getty Images
Within minutes of the announcement of Garson's death, tributes poured in from his fellow actors. Mario Cantone, another frequent guest star on "SATC," tweeted, "I couldn't have had a more brilliant TV partner. I'm devastated and just overwhelmed with sadness. Taken away from all of us way soon. You were a gift from the gods. Rest, my sweet friend. I love you." 
Jason Alexander was equally devastated as he wrote: "The wonderful Willie Garson has left us. A dear, funny, kind man and delightful actor. Too soon. Rest well."
Julie Bowen, a good friend of Garson's, expressed her sorrow. "This breaks my heart," she wrote. "Willie Garson, a friend who loved me at my worst (and always let me know it), is gone. Goodbye, Fatty. I love you always." 
Joely Fisher reminded us that life is too short to leave important things unsaid as she wrote: "Rest easy sweet @WillieGarson ... I am so glad I told you I adored you before you left." 
Mia Farrow said simply, "Thank you for your kind heart." 
Rob Morrow mourned, "Our sweet pal #WillieGarson has passed on. Dear soul, rest easy."
It seems Willie Garson's reputation was well-earned. His final tweet – written just two weeks before his passing — was a request to make the world a better place: "BE KIND TO EACH OTHER ... ALWAYS. LOVE TO ALL. APPROACH KINDNESS."