Justin Bieber Opens Up About The Challenges Of Marriage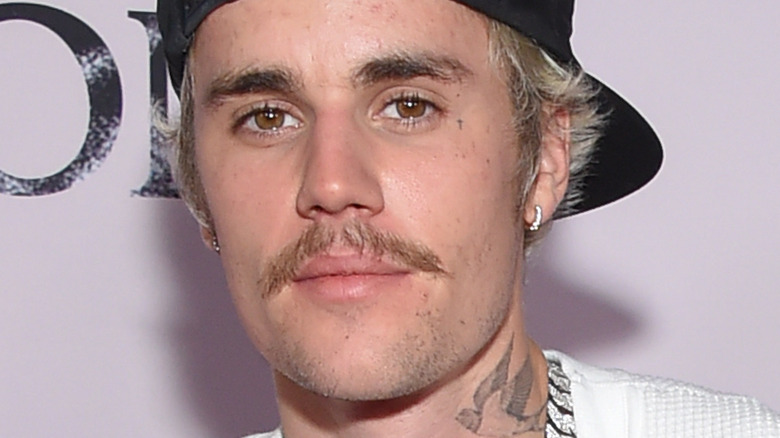 D Free/Shutterstock
Justin Bieber may be one of the most popular celebrities of his generation, but that doesn't mean he doesn't face hardships like the rest of us. After growing up in the spotlight and enduring a very public streak of bad decisions, the singer seemingly turned a corner when he began to focus on his faith and rekindling his relationship with model Hailey Baldwin (now Hailey Bieber). The two ended up getting married in a New York City courthouse in September 2018 just a few months after they got back together (via People).
A year later, the couple said "I do" again — this time in front of 150 of their closest family and friends including A-listers like Kris Jenner, Kylie Jenner, Jaden Smith, and Scooter Braun at the Montage Palmetto Bluff in Bluffton, South Carolina. "Although they were already married, their religious wedding ceremony was very important. It now feels more official for them," a source close to the couple told People at the time.
Since tying the knot, both Hailey and Justin have been open about the highs and lows of their marriage, and their ability to talk candidly about the challenges over the last few years has been quite refreshing.
Justin Bieber struggled during the first year of his marriage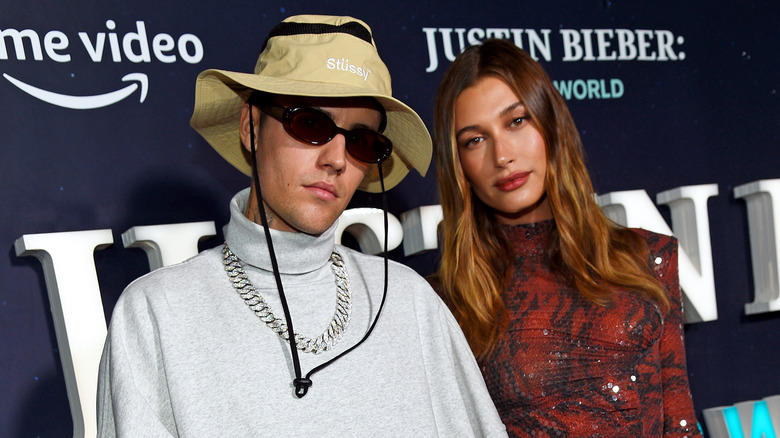 Kevin Mazur/Getty Images
In 2021, Justin Bieber got candid about how difficult the first year of marriage was for him and his wife in an interview with GQ. "The first year of marriage was really tough because there was a lot, going back to the trauma stuff. There was just lack of trust," he admitted to the magazine. "There was all these things that you don't want to admit to the person that you're with, because it's scary. You don't want to scare them off by saying, 'I'm scared.'"
The "Peaches" crooner went on to say that he was "on eggshells" with Hailey Bieber during the first year of their marriage; however, he revealed that they're in a much better place now and are stronger than ever. "We're just creating these moments for us as a couple, as a family, that we're building these memories. And it's beautiful that we have that to look forward to," he continued, adding that prior to marrying Hailey, he didn't have that much to look forward to in his life and that his home life was "unstable."
Hailey Bieber has also been open about the couple's marriage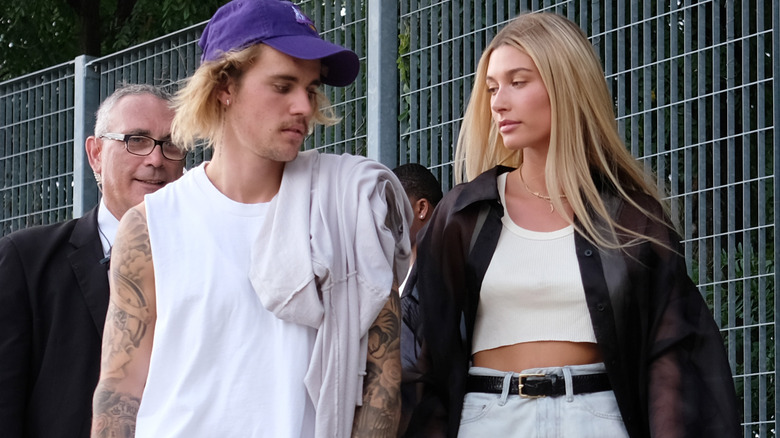 Nicholas Hunt/Getty Images
During an interview with Elle in 2021, Hailey Bieber opened up about her and Justin's "hard" first year of marriage, telling the outlet that she found it difficult to deal with the public's sudden interest in everything she did. "In the beginning of our marriage, I just wanted to hide," she told the magazine, adding, "I was like, 'I don't want people so in my business. I feel like everybody's up my a**.' I was like, 'Can there be no anonymity? Can I have any of it back?'"
While doing a joint interview with Justin for Vogue in 2019, the model also issued some wise words about the reality of marriage, telling the outlet that it isn't all rainbows and butterflies all the time. "The thing is, marriage is very hard," she admitted. "That is the sentence you should lead with. It's really effing hard."