Meet Azriel Crews, Terry Crews' Daughter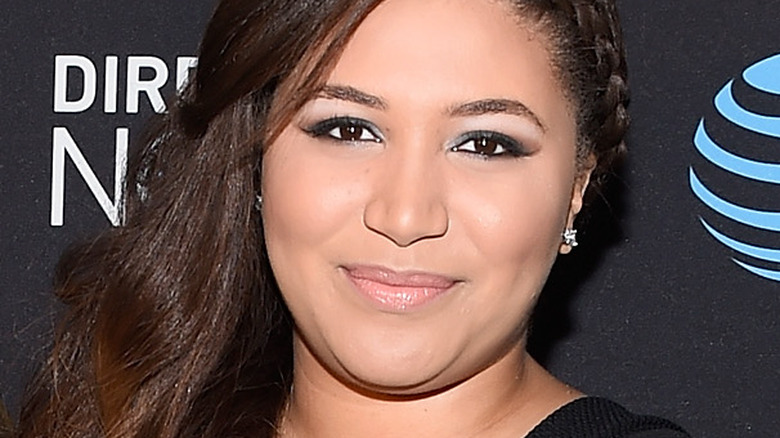 Dave Kotinsky/Getty Images
"America's Got Talent" host Terry Crews has successfully transitioned from professional football player to one of Hollywood's brightest stars. Crews was drafted by the Los Angeles Rams in 1991. He played in the NFL for five years and was on the roster for various teams such as the Chargers, Eagles, and Redskins (via Business Insider). After his stint as a professional athlete, the Michigan native decided to try his hand at acting.
Crews' big break came in 2002 when he landed the role of Damon in "Friday After Next." Since then, the former professional athlete went on to star in "Soul Plane" and "The Longest Yard" (via IMDb). Complex ranked Crews' most memorable roles. At the top of the list is Crews' role as Sergeant Jefford in "Brooklyn Nine-Nine." Second on the list is the actor's role in "White Chicks." Rounding out the Top 3 of Crews' most memorable roles, according to the outlet, is his portrayal of Chris Rock's late father Julius in "Everybody Hates Chris."
For audiences, Crews has played some of the most unforgettable roles in our favorite comedies. But for him, the greatest role he ever played is a husband and devoted father of five.
In 2010, Crews launched a reality television show called "The Family Crews," depicting life with his wife Rebecca and their five children — Naomi, Azriel, Tera, Wynfrey, and Isaiah.
Who is Azriel Crews?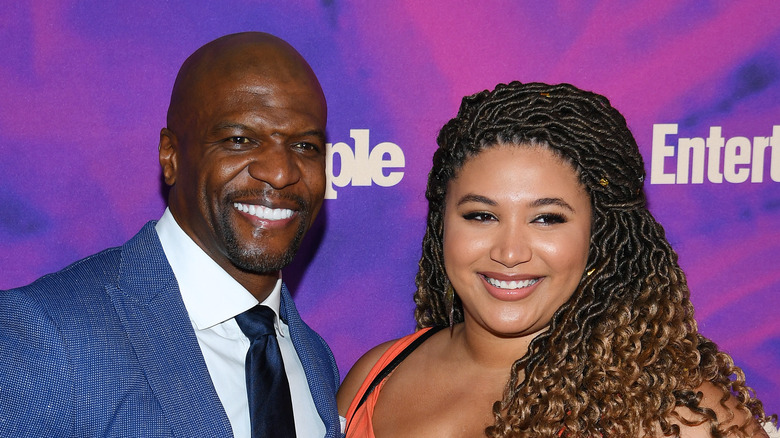 Dimitrios Kambouris/Getty Images
Azriel Crews is Terry Crews' eldest biological child with his wife, Rebecca. Azriel was born in 1990, a couple of months following her parents' wedding (via AmaMama). Azriel's first gig was on her family's reality television show, "The Family Crews." In an interview with iYouthOrg (via YouTube), Azriel explains the intent behind her family's television show. "The show was centered around our family," she says. "We really wanted to show our family for who we were, which was a Christian family that is in Hollywood as well."
Following the show's ending, Azriel began pursuing acting. She has stared in "Younger," "High Maintenance," and "Katy Keene" (via IMDb).
In 2018, Azriel presented her father with the Voice of Courage Award at the Safe Horizons Champion Awards. During her speech, she referred to him as "generous, tenderhearted, and passionate about justice" (via YouTube). She explained how raising four daughters influenced her father's world views.
In an interview with Dame Magazine, Terry describes his daughters' influence on his character growth. "I've been married for 25 years, and I have four daughters and one son, and a grandbaby who's also a girl — she's 5," he says. "I did some serious thinking about the world that they're coming up in. I want my girls to have every opportunity to do whatever they want."
As influential as the rising star has been in her father's life, we fully expect her to leave her mark on the world.