How Much Rachael Ray's Pet Food Line Sold May Surprise You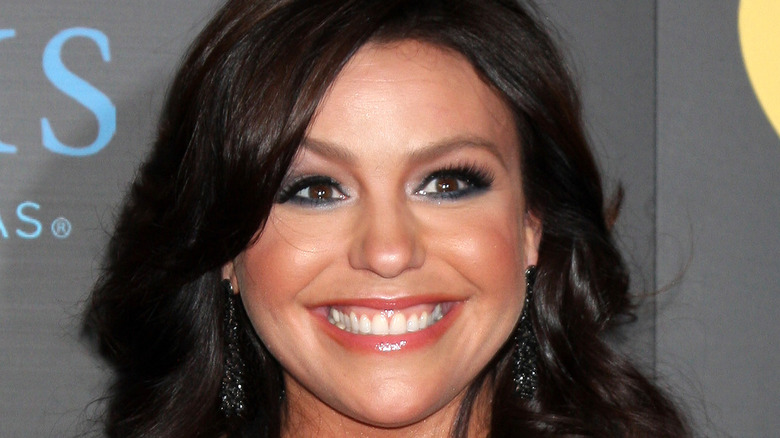 Kathy Hutchins/Shutterstock
If you ask anyone what they associate Rachael Ray with, be prepared for a flurry of different answers. It's clear the former "30 Minute Meals" host took the advice about not putting your eggs in one basket and ran with it. She may have carved out a spot on the Food Network by teaching the masses how to cook tasty, partially homemade meals in 30 minutes or less. But, these days, she's so busy running her empire that she likely doesn't have 30 minutes to spare.
Ray's schedule is so packed that she has publicly admitted it is a big reason she doesn't plan on having kids. "I don't have time. I work too much to be an appropriate parent," she said (per People). "I feel like a bad mom to my dog some days because I'm just not here enough. I just feel like I would do a bad job if I actually took the time to literally give birth to a kid right now and try and juggle everything I'm doing." 
Speaking of pets, Ray recently sold her pet food line, Nutrish, for a sum that may surprise you.
Rachael Ray made big bucks off pet food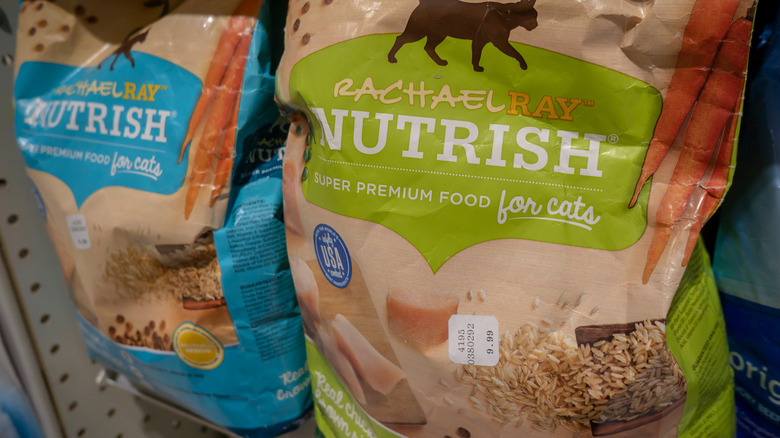 rblfmr/Shutterstock
The bubbly TV host's empire, which is built on all things Rachael Ray, includes several cookbooks, cookware, a magazine, and a nationally syndicated talk show (per Biography). And, as if that weren't enough, she used her food business sense to go into the pet food market, creating Nutrish, made from healthy grains and animal proteins. It comes in a variety of flavors and is rated as an above-average meal choice for pets (via DogFoodAdvisor).
We're not surprised that Ray chose to get into the pet food market. After all, she's already proved her reach in different industries. But we are a little shocked at how much money she's made off her well-reviewed kibble. Nutrish sold more than $650 million worth of product in 2017, and it was reportedly sold to Smucker in a $1.5 billion deal in May 2018 (per Insider). 
That sure is a nice chunk of change to make off some puppy chow.