What Michael Cohen Has To Say About Rudy Giuliani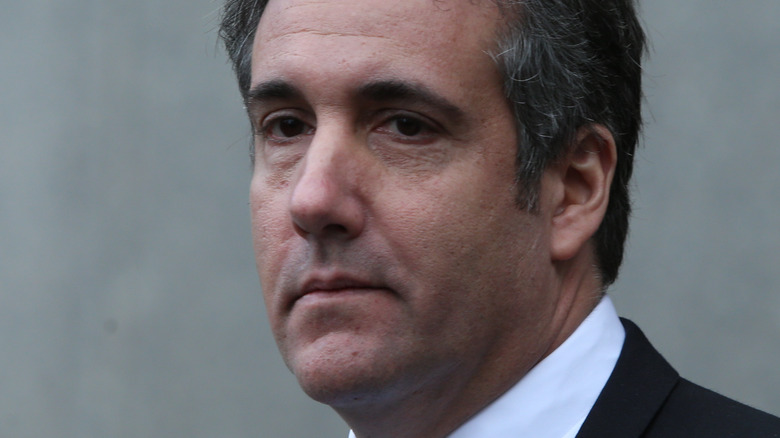 a katz/Shutterstock
Donald Trump's personal attorneys, both past and present, are exactly what you'd expect Trump's attorneys to be — loud, outspoken, and very New York. That's exactly how one would describe both Michael Cohen and Rudy Giuliani, two members of Trump's inner-circle at one time or another who would do whatever the boss (that would be the former president) asked, even if the legalities might have been a little sketchy.
In fact, in Cohen's case, the court decided at least one task wasn't legal at all — paying off porn star Stormy Daniels to not speak of the affair she claimed to have had with Trump before the 2016 election. Cohen was also charged with lying to Congress. He pled guilty in 2018 and was sentenced to three years in prison, according to The Washington Post. He has been serving his time via home confinement since 2020 (via the Daily News).
In comes Rudy Giuliani as Donald Trump's other personal attorney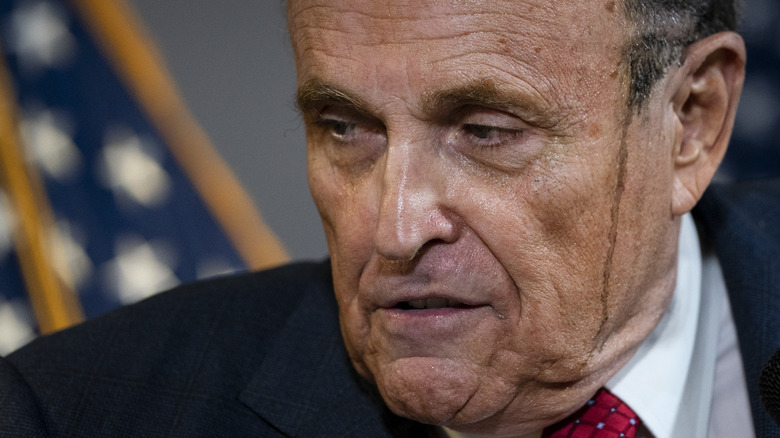 Drew Angerer/Getty Images
Rudy Giuliani is the man once known as "America's Mayor" when he held that position in New York when the September 11, 2001 attacks on the World Trade Center occurred. While America didn't hear much about Giuliani after Michael Bloomberg and then Bill de Blasio took over as mayor, he popped up again when Donald Trump decided to run for president, supporting his fellow native New Yorker. He eventually became known as Trump's personal attorney and made a spectacle of himself between the November 2020 election and the January 2021 inauguration, arguing in court after court that there was massive voter fraud and Trump really won the election, when in fact he didn't.
Giuliani's lies in court led to him having his law license suspended in both New York and Washington D.C., according to CNBC. The former mayor and U.S. Attorney for the Southern District of New York is also under criminal investigation for the work he did in Ukraine on Trump's behalf that helped get Trump impeached (the first time). In April 2021, the FBI even raided Giuliani's home and office, seizing computers and phones that can serve as evidence in the case prosecutors are trying to build against him (via The New York Times). After all that, Michael Cohen doesn't even think Giuliani will benefit financially from anything he has done for his former client.
Michael Cohen has a warning for Rudy Giuliani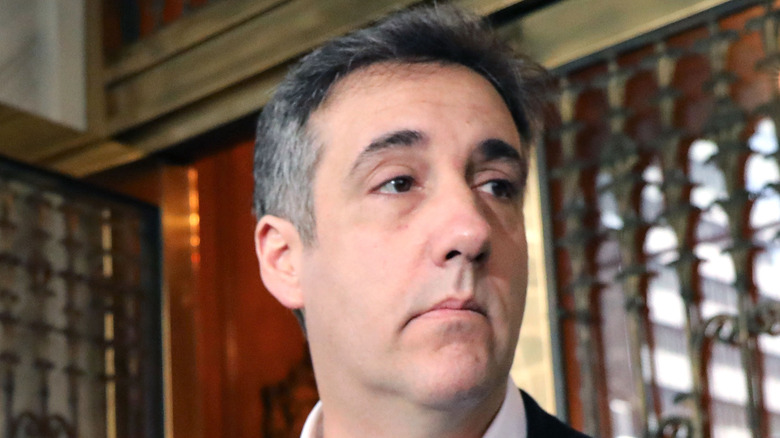 Spencer Platt/Getty Images
While he waits to be released from home confinement later in 2021, you can often find Michael Cohen on MSNBC discussing the people he got to know well while working for Trump — including Rudy Giuliani.
On a May 2021 episode of MSNBC's "The Reid Out" starring Joy Reid, Cohen said that Giuliani should expect to "get stiffed" because Trump isn't known for paying his legal bills. In addition, Cohen said that Trump doesn't learn lessons from mistakes in his past and that he only cares about himself. Cohen went on to say he was surprised that Giuliani didn't ask Trump for payment up front. "He thought Donald Trump was going to pay him $140,000 a day. He has a better chance of sling-shooting himself to the moon. It's impossible. Donald Trump wouldn't pay him two cents. His feeling is, it is an honor and a privilege to go to prison for him, to do his dirty work. And as long as Rudy kept patting the backside of Donald, and you know, kissing the ring, then he was in his orbit" (via YouTube).
Cohen added that Giuliani then went on to sell "the service of America to organizations and other countries," saying that the former mayor was using the former president.