Scarlett Johansson Shares Her All Natural Beauty Hack To Eliminate Acne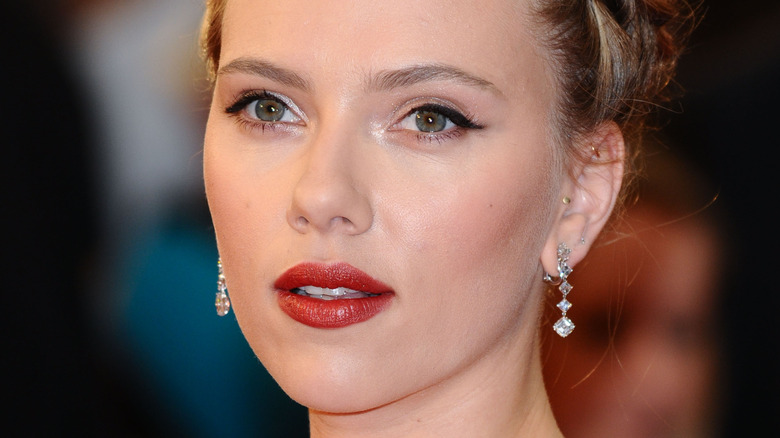 Featureflash Photo Agency/Shutterstock
Celebrities influence our medicine cabinet more than we'd like to admit. From Halle Berry's cellulite hack to Chrissy Teigen's tried and true formula to calm puffy eyes, we're trying anything an interview reveals. Scarlett Johansson, unsurprisingly, has her own repertoire of beauty secrets.
The actress, who's flawless skin could be a marketing tactic in itself, is unveiling a few of these secrets with her 2022 her beauty line launch. As she told Allure, "I created this brand to elevate clean, essential skin care. This will be a brand for everyone who wants their skin to look its best with minimal effort."
While we may have a bit of a wait for Johansson's brand to hit the shelves, her all natural beauty trick to tackle acne is something you'll find in your local supermarket. Read on to know more about how Johansson turned to natural remedies for her skin.
Scarlett Johansson prefers natural products for her skin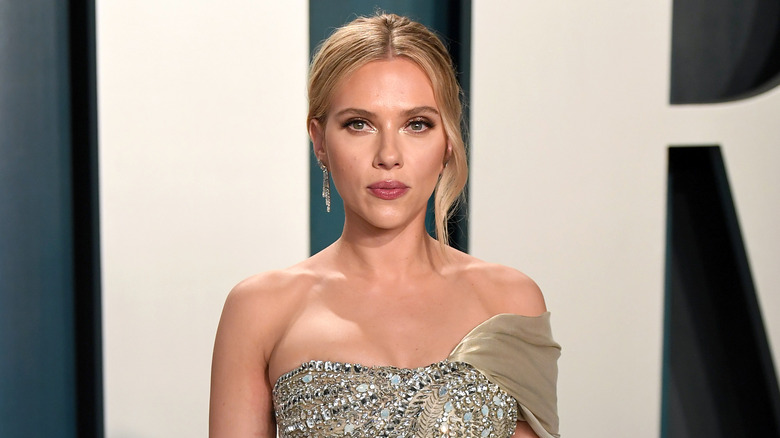 Karwai Tang/Getty Images
Scarlett Johansson got candid about breakouts while chatting with Elle in 2009, telling the outlet that one of her rules to avoid acne is to "never go to bed with makeup on." She also advised regular cleaning of make-up brushes, citing bacteria as a common cause of breakouts. At the time, the "Black Widow" star avoided moisturizing and preferred Jurlique's Purifying Mask and Clarins HydraQuench Cream-Mask instead. 
By 2013, Johansson had significantly upped her skincare bonafides, telling Elle that if she wasn't an actor, she may have been a dermatologist. "When you help someone to heal their skin, it gives them a new lease of life," she said. Citing work as the root of her obsession with skincare, as her face is constantly touched and retouched with makeup, the "Lucy" star concluded, "I find that the least aggressive skin regime seems to be the best for my skin. So I just use a very simple non-comedogenic cleanser."
Natural products round out Johansson's skincare regimen, including lemon juice, which she told Elle "is great for lightening," but "can be a little bit stinging, so you can dilute it with water." She also uses apple cider vinegar, which she describes as "really healing," to deal with acne. Johansson does note, however, that the latter is "a little bit stinky but if you're not sleeping over at your boyfriend's it's really effective!"