The Origins Of Your Favorite Kermit Memes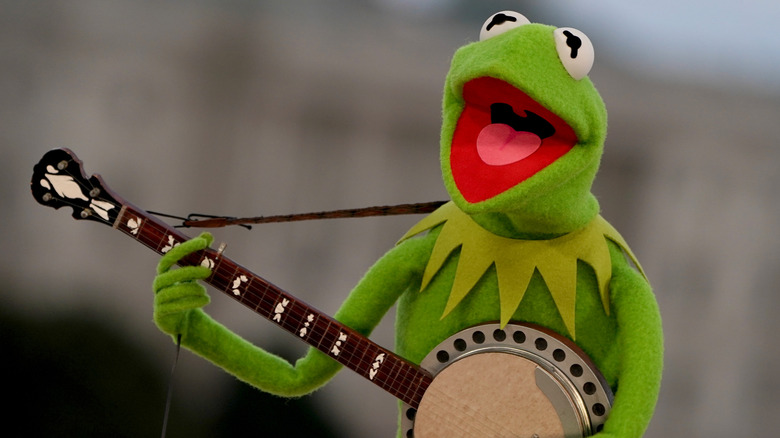 Jemal Countess/Getty Images
Jim Henson's success as part of the creative team of "Sesame Street" was followed up by "The Muppet Show," the absurdist puppet show that keeps on giving well into the 21st century, long after its first airing in 1976 (via Britannica). The popularity of the sketch comedy launched an immense franchise, including (so far) eight theatrical releases, nine television series, video games, a theme park, and who knows how many memes (via Know Your Meme). The Muppets are also all set to act out their first ever Muppets Halloween special on Disney+ this October, obviously signifying their everlasting relevance (via WDW News Today).
While the Muppets now live inside Disney's studios, they're also inside all of our phones, and one of their characters in particular. A quick Google search of "Kermit the Frog" will give you meme macros, compilations of the character "that will give you life" and debatably weird merchandise. Kermit, the host of "The Muppet Show," is ever-present on the internet. And there are abundant memes to prove it.
Kermit has many meme incarnations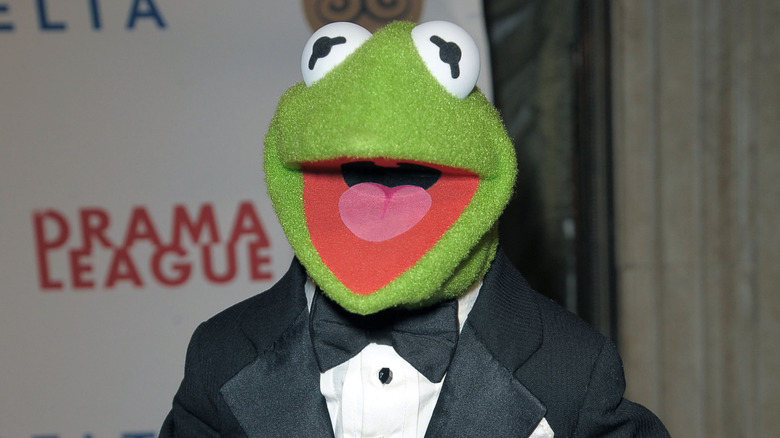 Chance Yeh/Getty Images
There's a Kermit for every situation, as the Know Your Meme website illustrates. If you've watched as a couple fought in public, there's the Kermit that's minding his own business (but not really). There's a Kermit that knows how you feel when plans don't pan out the way you want them to. Just being silly? Kermit knows. A nonsensical "I haz a shuvel" may arouse confusion, suspicion and anger in the person receiving your meme. The frog comes in many forms: the evil Kermit, the sad Kermit, and a few edited Kermits.
These memes (and many, many more) began popping up on the internet in 2014 with the hashtag #kermitmemes, per Know Your Meme. While some come from the original TV series, some come from "Muppet Babies" and the evil incarnation of the frog comes from the musical comedy "Muppets Most Wanted." Originally voiced by Jim Henson, the creator of "The Muppet Show," Kermit the Frog remains an icon in the lexicon of American pop culture.