What You Need To Know Before Watching Netflix's Jailbirds New Orleans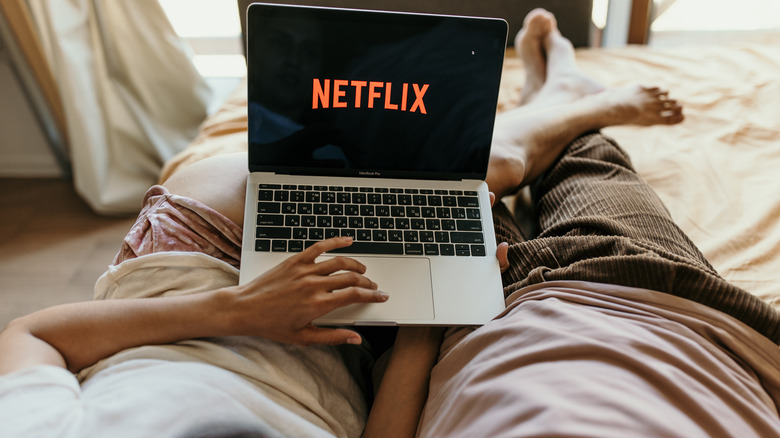 WeDesing/Shutterstock
Netflix had such a successful run with their original series "Orange Is The New Black" that they decided to try their hand at a real-life look at what it is like for women who are serving prison sentences. Their original reality series "Jailbirds" debuted in 2019 and showcased what life was like for women in the Sacramento County Jail (via Sarcasm).
The show's look at life inside a women's prison gave us a perspective that allowed us to humanize those who are serving time. According to Screen Rant, some were upset that they tended to sugarcoat what goes on in prison, but there is some benefit to leaving out things like crimes committed or inmate fighting. It allows the viewers to see the inmates for what they are, people who took some missteps along the way.
Due to the success of the show's first season, "Jailbirds" is returning to Netflix. This time, the show will profile a prison in New Orleans, Louisiana.
It isn't all fun and games
The second season of "Jailbirds" will detail the drama, feuds, and relationships that ensue behind bars. It isn't all fun and games, however. Activists have called out the show for failing to show the harsh reality of life behind bars. The prison is understaffed, causing possible human rights violations. In February, a whole pod of prisoners went unmanned due to a lack of staff (via Illinois News Today).
The show does seem to center around the "fun" aspects of being in prison if you can even call it that. According to Netflix, the show focuses on the 81 women incarcerated in the Orleans Parish Justice Center. There are over 900 male inmates, who will play a role in the show as well. In the trailer, you can see the women inmates communicating through the toilet with their male counterparts. They never exactly get to see them, but they do get to communicate through a toilet. "Jailbirds" humanizes these women, but also fails to show their struggles as prison staff shortages cause them to go without.
There is controversy surrounding the show
"Jailbirds" season two hasn't even hit the streaming platform yet but has already found itself involved in controversy. According to WDSU News, the Orleans Public Defenders and other groups were "appalled" to see a reality tv show filmed in the Orleans Parish Justice Center. They were upset about the show being filmed during the COVID-19 pandemic, putting both inmates, staff, and film crew at risk of spreading and contracting the virus.
The Orleans Parish Sheriff's Office had a different view on filming the show. They released a statement that read, "By sharing their stories and presenting the work of some of our deputies within the pods of the Orleans Justice Center, our expectation was that messages could be shared to show the common struggles that inmates face in their individual journeys to rebuild their lives and deter others from going down the same path of incarceration."
Activist groups were upset to see Netflix was filming a show in the prison, releasing a joint statement between the Orleans Public Defenders, Orleans Parish Prison Reform Coalition, Voice of the Experienced, and the Promise of Justice Initiative, stating, "Mass incarceration has innumerable and detrimental impacts to individuals, their families and the community," the statement read. "It should not be misconstrued as some form of summer camp for adults, or used for punchlines, sound bites, or exploitation of vulnerable people. That reality TV is a priority speaks volumes" (via The Lens NOLA).