Why Angelina Jolie And Brad Pitt Are Having A Tense Battle Over Real Estate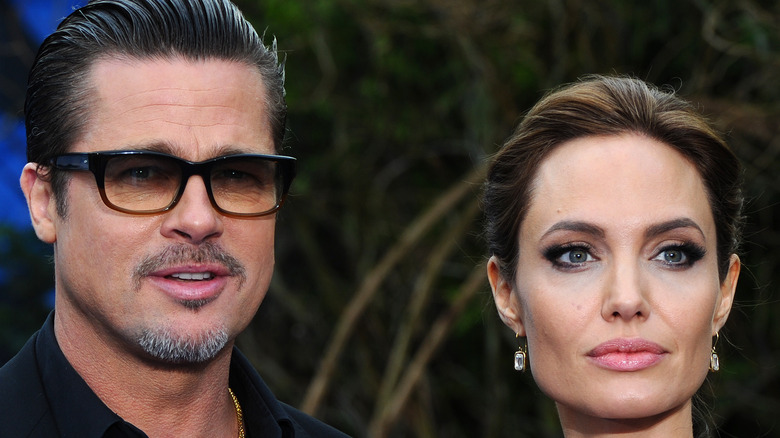 Anthony Harvey/Getty Images
Hollywood royalty Angelina Jolie and Brad Pitt are reportedly in the midst of a tense real estate battle. According to Page Six, Jolie is alleged to have tried to exclude Pitt in an expensive real estate deal involving the pair's Chateau Miraval estate which they co-own in Correns, France.  
According to court papers filed in Luxembourg on Tuesday, September 21, Jolie has been accused of attempting to sell her 50 percent stake in the $164 million French estate without giving her ex-husband a chance to buy her out first.
As Glamour reported, the former couple tied the knot at the Chateau Miraval estate in the summer of 2014. All six of Jolie and Pitt's children were involved in the beautiful ceremony, during which Maddox and Pax walked their mother down the aisle, Zahara and Vivienne made an appearance as flower girls, and Shiloh and Knox acting as the couple's ring bearers.
The court papers accuse Jolie of going behind Pitt's back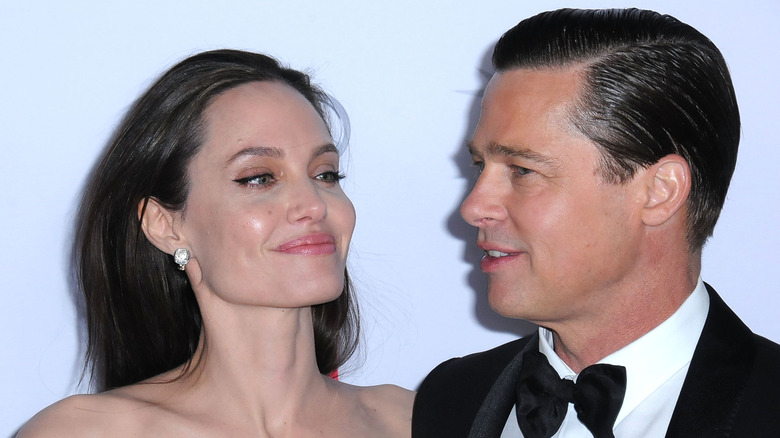 Barry King/Getty Images
As Page Six reported, Pitt transferred 10 percent of the French estate from his company Mondo Bongo to Jolie's company Nouvel, three years before their split in 2016. 
Speaking to the outlet, a source claimed that Pitt and Jolie had agreed to ask one another for permission if they ever had a desire to sell their shares in the estate. However, according to the lawsuit filed on behalf of her ex-husband, Jolie allegedly tried to sell off her share without Pitt's knowledge. "He did all the work; she did nothing," an insider claimed, while another added, "It's another example of Angelina trying to circumvent the rules and avoid their obligations."
Per The Mirror, a section of the court papers read, "We understand that behind this systematic obstruction, the real purpose of Nouvel and its shareholder [Jolie] is to sell its stake in Chateau Miraval SA in a way that would circumvent Mondo Bongo's right of first refusal ... Taking, as a result, a capital gain raised thanks to Mondo Bongo's investment and to which Nouvel did not contribute."
Jolie filed for divorce from Pitt after two years of marriage in August 2016, citing irreconcilable differences (via Glamour).