Please Don't Try Beyonce's DIY Beauty Hack At Home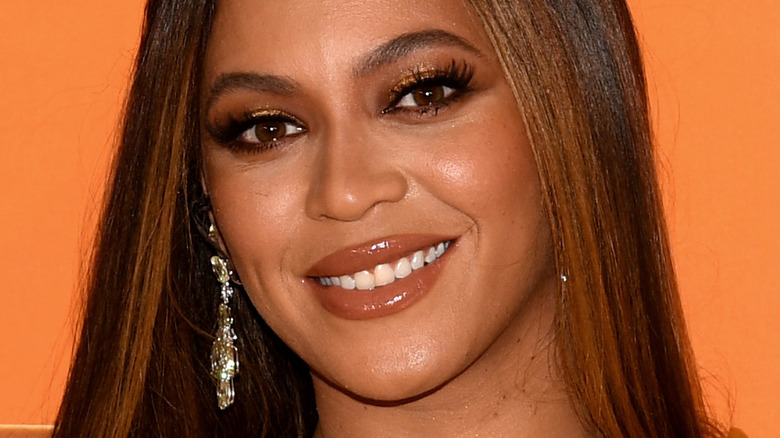 Gareth Cattermole/Getty Images
Celebrities have the money to invest in beauty products. While they're often seen using expensive face masks and luxury products, the stars sometimes adorn their immaculate skin and hair with a few affordable finds as well. But some of the low-end favorites of these high-end humans are more than a bit unconventional. It turns out that one of Beyoncé's make-up bag and your first-grade craft project might have more in common than you'd think. Specifically, we're talking about a peculiar practice that Queen Bey's glam team uses to keep her eyebrows as perfect as the rest of her. 
Of course, there are tons of different brow products out there. Heck, the brand Anastasia Beverly Hills has made a name for itself just from brow products alone. According to Insider, the brand has thrived solely on keeping eyebrows on fleek for over 20 years. Beyoncé's hidden gem, however, might already be hiding in your pencil pouch. But don't get too excited, because as you'll learn, it probably shouldn't become an... irreplaceable part of your beauty regimen.
Beyoncé's make-up artist uses Elmer's glue as brow gel in the heat
Bloomberg/Getty Images
We've all been there; it's a hot summer day and you're just hanging out with friends, trying to enjoy the sun. You reach up to wipe the sweat off your brow and there goes all of your brow product with it. Well, Beyoncé's makeup artist has the best, albeit most unconventional tip for making sure your brows stay looking fierce all day long — Elmer's glue.
According to E!, makeup artist Sir John uses a glue stick on Beyoncé's brows to keep them in place all day. The beauty pro considers this hack "the ultimate brow gel in the heat," he told the publication, adding, "It doesn't clog your pores and it washes off easily."
Let's be honest, Beyoncé has some incredible brows. The singer has tons of summer performances and keeps her brows in place and looking great from beginning to end. But if you think you can stop searching for the perfect brow product, because you already have it in your junk drawer, think again. 
Actually, using glue on your face could have you crying, 'Pretty hurts!'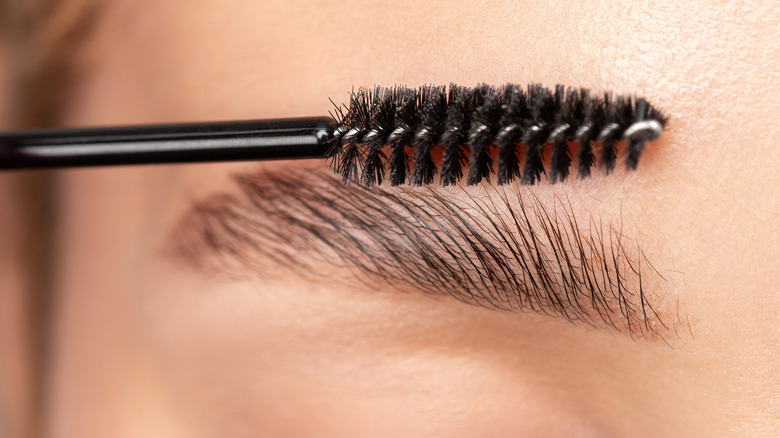 dimid_86/Shutterstock
If your initial reaction was to keep glue away from your face, you're not completely wrong. The glue sticks are safe, washable, and non-toxic (via Elmer's), but the product was not designed to use on your face. Refinery 29 spoke with three different experts, all of whom specifically said not to smear a glue stick on any part of your face. Why? Well aside from the obvious, dermatologist Dr. Gary Goldfaden said, "It could lead to potentially hazardous issues on the skin," and that "the ingredients found in glue have been shown to lead to allergic reactions." 
So while Queen Bey's makeup artist is completely right in that it's long lasting, this tip should probably be regarded with the same scrutiny as Gorilla Glue Girl's unconventional hair hold method than a regular beauty trick. Brows can definitely be used to make a statement, but no beauty trend is worth causing damage to your skin.
And let's not forget that there are actual products on the market for this that weren't originally intended to hold popsicle-stick houses together, like Urban Decay's Brow Finish gel. The waterproof, spoolie-applicator brow gel claims it lasts "for up to 16 hours," and was even rated number one for best hold by Byrdie. Please, let's not go putting glue sticks in our makeup bags anytime soon, just to be safe.