Liz Hurley Shares Her Anti-Aging Skin Care Routine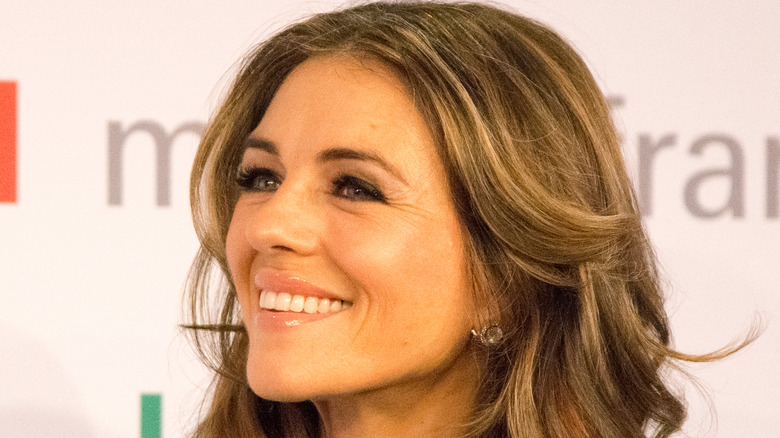 Markus Wissmann/Shutterstock
Anyone watching movies in the 90's and early 2000's were likely captivated by the undeniable beauty of Elizabeth Hurley. Whether playing a sizzling version of the devil across Brendan Frasier in "Bedazzled" or the hilarious-yet-scintillating love interest of Austin Powers in "The Spy Who Shagged Me," she sparkled right through the screen (via IMDB). At 56, she could still easily play any of these roles that call for a gorgeous woman. In fact, after a recent Instagram post, her fans declared her "the most beautiful woman in the world" (via Hello).   
Her unyielding youthful glow and seemingly-eternal beauty leave many of us wondering what on earth she's been using on her skin. Fortunately for us, she recently weighed in on her beauty secrets in a few different interviews, and Women's Health was kind enough to round up all of her beauty secrets in one place. So here's what' we've learned about how Liz Hurley keeps her skin positively shimmering. 
How Liz Hurley stays so youthful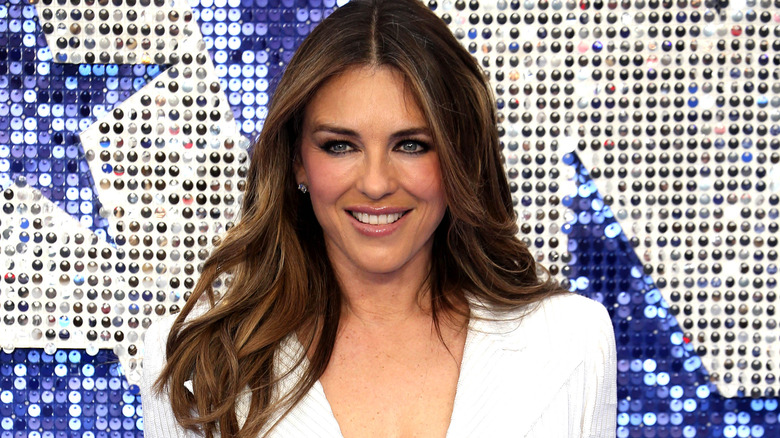 Cubankite/Shutterstock
The first thing you should know is Liz Hurley doesn't skimp on the moisturizer. In fact, to most of us, her routine might seem like overkill. She once said that she moisturizes ten times a day (via Women's Health)! She explained, "I'll moisturize my face about six times a day and my neck about 10 times a day. Lightly dab it over your face, and it instantly makes you glow."
Because of her legendary good looks, Hurley has also been a spokesperson for Estée Lauder since 1995, and even though she is paid to advertise their products, there is a serum they make that she would use even if she weren't paid to. "I think I've been lucky because I've been with the company for 24 years so I've had really good products at my fingertips — and I use a lot of them," she once told Yahoo Lifestyle. "My most favorite product of all has always been Advanced Night Repair which is a serum that I was given my first bottle of when I first joined the company in 1995, and I've used it religiously twice a day ever since."
And of course, it isn't only what you put on your body that matters, but what you put in it. Hurley tries to eat whole, natural food whenever possible. She told The Cut, "When I'm at home in the country, I always try and eat food that's grown locally. That goes for meats and vegetables."