The Shampoo That Laverne Cox Swears By As A Face Wash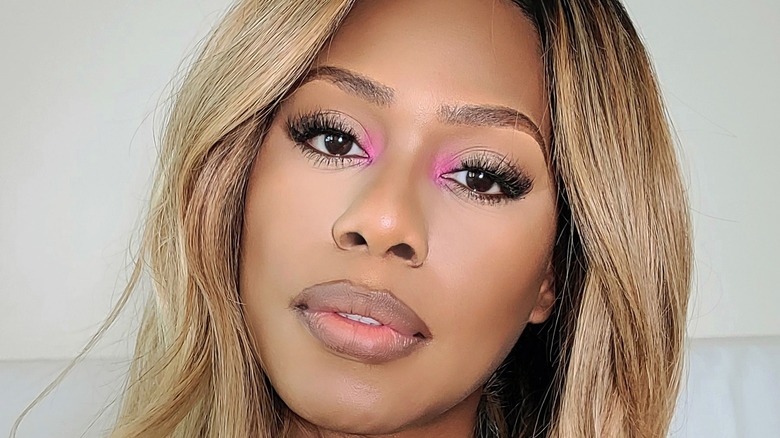 The 32nd Annual Glaad Media Awards/Getty Images
Not only is Laverne Cox stunning, but the "Orange Is the New Black" actress is also a trailblazer when it comes to transgender visibility in the media (via The Guardian). While she has worked tirelessly to fight for transgender rights, it hasn't always been easy. She has faced discrimination and even abuse from passerbys when walking down the street.
Cox told Refinery29 that her beauty regimen meant more to her than most women. It was used as a tool to try to prevent harassment. "I needed to put on my face to get ready to be harassed on the street, to deal with the world," she said. "I always needed makeup to feel safe. When you are a trans woman and you walk down the street and get called a man, it can be a mind f**k. I felt like a failure — like people weren't seeing my womanhood."
In putting so much pressure on herself, Cox has perfected her beauty routine. Now, she is more comfortable stepping out without makeup on, but one trick she continues to keep in her beauty regimen may surprise you.
Laverne Cox swears by baby shampoo as face wash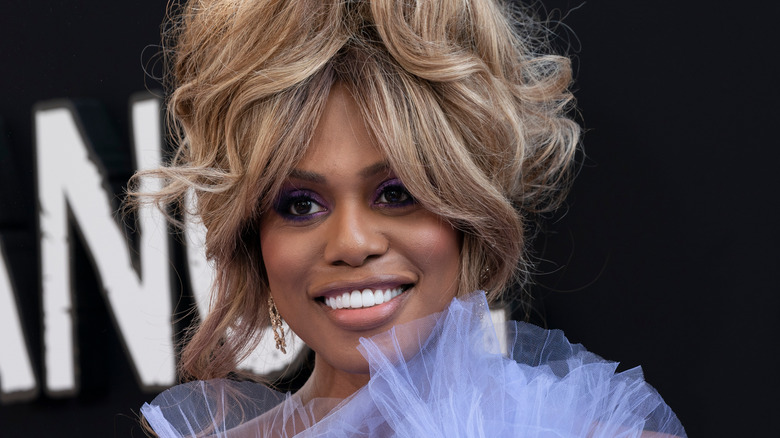 lev radin/Shutterstock
You might be surprised to hear that someone as beautiful as Laverne Cox uses a certain shampoo as a face wash. Yes, you heard that correctly — the stuff you use to wash your hair goes directly onto Cox's face. Well, more so the shampoo you use on your baby's hair.
Per Us Weekly, Cox has been using baby shampoo as a face wash for years. It's something she swears by at this point. "If it's gentle enough for a baby, it's gentle enough for your face!" Cox said. "I'll use a wipe to take my makeup off and then I'll use baby shampoo to wash and then moisturize."
When asked about her simple skincare routine, Cox told Allure that she is not really a product person. She is more focused on what she puts in her body rather than what goes on to it. "I think it's also about diet. It's about what I put in my body. I notice when my diet is different, my skin's different, so it's an inside-out situation as well," she shared.