Daisy Ridley Reveals Her Secret Tip On How To Heal Scars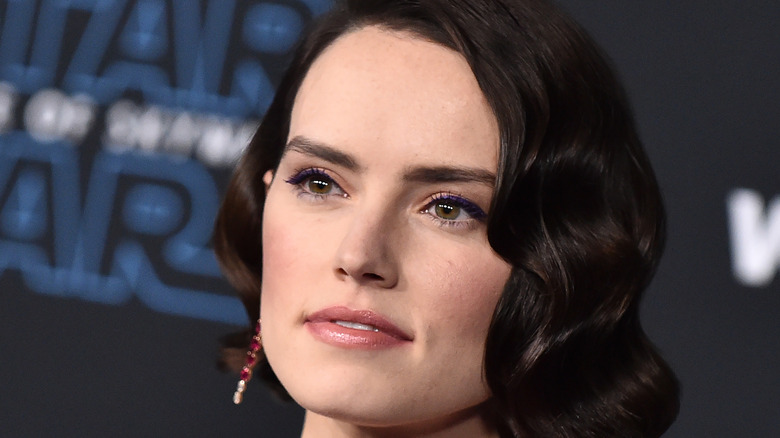 DFree/Shutterstock
Daisy Ridley kicked some serious butt in the modern "Star Wars" trilogy. Playing plucky Jedi-in-training Rey, the British newcomer was tasked with running for her life, fighting against Big Bad/sometimes paramour Kylo Ren, and plenty more besides. Naturally, Ridley got in serious shape for the role — her breakout moment, unsurprisingly, following several smaller parts predominantly on British television (via IMDb). As Men's Journal reported, back when the actress still had an active Instagram account, she frequently shared videos of her hardcore training sessions in the gym, which included everything from squats to weight training, TRX work, and of course cardio.
Likewise, a video subsequently shared to YouTube showcased the actress's impressive skills with a lightsaber. In an interview with ELLE, Ridley revealed she was working out five days a week to get into shape for "Star Wars," alongside daily stunt practice. However, although it was certainly intense, the actress admitted it was also "the only thing structured in my life." She added, "Training is sort of a therapy session." According to E! News, Ridley's deadlift was a massive 176 pounds at the time, but she can likely lift even more now. The British star took to training with aplomb, and it shows in her performances.
Daisy Ridley has a simple tool for tackling scars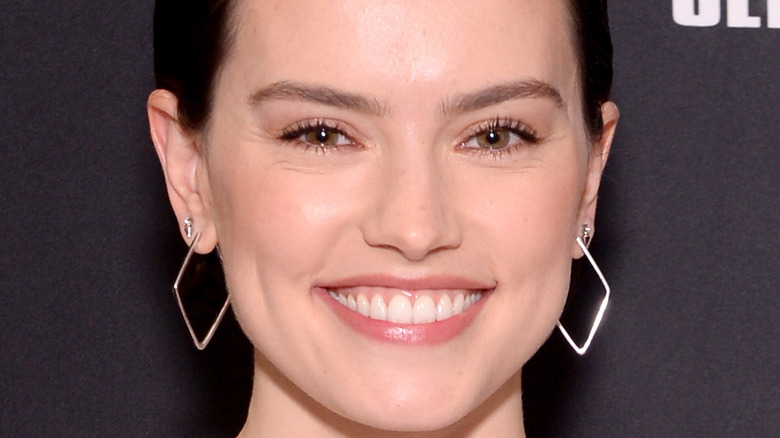 Daniel Boczarski/Getty Images
In a chat with People, Ridley revealed some of her top beauty tips, including her go-to fix for scarring — even if it's not sustained as a result of running away from bad guys. "Rosehip oil is great for scars," the actress, who underwent a grueling training regime to play Rey, revealed. Thankfully, her hours of rehearsal and training paid off; Ridley wasn't injured on the set of the hit franchise. As she told The Guardian, in 2019, "I'm the strongest and healthiest I've ever been." The actress also got her "kickboxing green belt during filming, which really felt like something." She trilled, "It was honestly the best thing ever."
Ridley doesn't follow the typical Hollywood rules when it comes to beauty, memorably sharing a selfie of her face dotted with acne cream in 2016 (via Vogue). Fans rushed to thank the actress for being such an inspiration. Ridley is a positive force in general, with People reporting in 2016 that she'd taken to Instagram to admit to, among other things, feeling embarrassed posting no-makeup selfies due to her bad skin. Likewise, the Brit admitted, "I have a trainer urging me on in workouts and don't include all the times I say 'I can't do it.'" Although Ridley is no longer a social media presence, her influence lives on.