Inside Michael Strahan's Contract With ABC News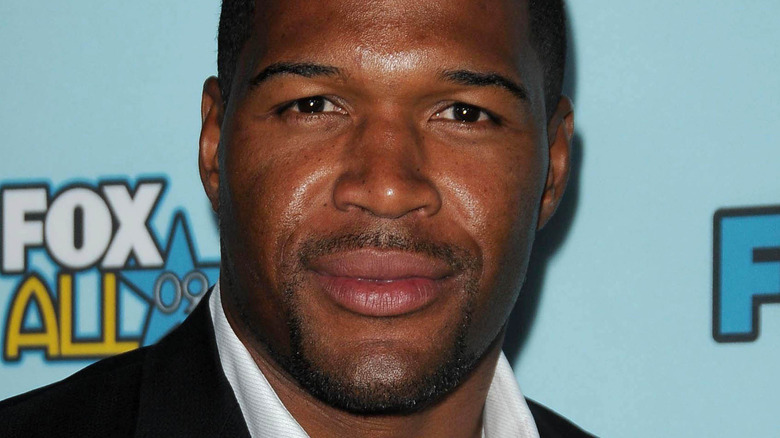 S Bukley/Shutterstock
From the football field to the silver screen, Michael Strahan is a man of many talents. After playing professional football for 15 seasons, Strahan became a household name when he made the transition to talk show hosting. Now, after years on the air, he's recently re-signed with the country's top morning show, "Good Morning America."
According to The Daily Mail, ABC renewed his "Good Morning America" contract for another four years after originally bringing him on in 2016. Prior to joining the esteemed program, Strahan hosted "Live! With Kelly and Michael" alongside Kelly Ripa. With his new deal, the talk show host will continue to work with his co-anchors Robin Roberts and George Stephanopoulos.
"Good Morning America" has held the top spot as the most-watched morning news show for nine seasons, Variety reports, but the "Today" show on NBC has been closing in on their numbers. Extending Strahan's contract likely aims to increase viewership as cable television shows continue to endure a decline due to the increasing popularity of streaming services. The outlet also notes that he had contributed to "GMA" for two years before joining the show full time in 2016.
Michael Strahan set the record straight on why he joined Good Morning America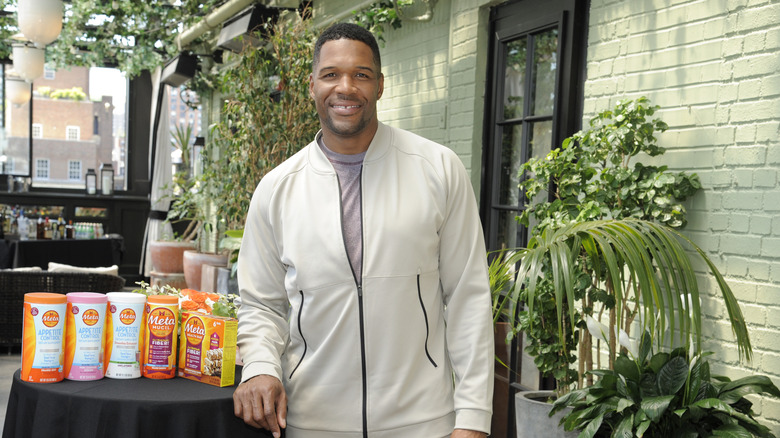 Matthew Eisman/Getty Images
At the time of his departure from "Live! With Kelly and Michael," there were rumors swirling that Michael Strahan wasn't getting along with his co-host Kelly Ripa. Finally, in 2016, he announced he was making the full-time switch to "Good Morning America," The Daily Mail reports. However, he later made it clear that it was ABC that wanted him to join "GMA" rather than his own request. 
"It was treated as if I was the guy who walked in and said, 'I'm leaving.' That part was totally misconstrued, mishandled in every way," he told the New York Times in 2020. 
However, he did admit that tension had been brewing. "When it was time to go, it was time to go. Certain things that were going on behind the scenes just caught up." He continued, "On television, I've had jobs where I got there and felt like: 'Wow, I didn't know I was supposed to be a sidekick. I thought I was coming here to be a partner ... I've done things where I went in with team concepts, and I got there and realized it's not about team. It's selfish, and I don't operate well under that."
However, all of that seems to be behind him now as he sails into the "Good Morning America" sunrise. With a four-year contract extension under his belt, it appears that Strahan will be gracing our TV screens for many mornings to come.