How Kunal Nayyar Really Met His Wife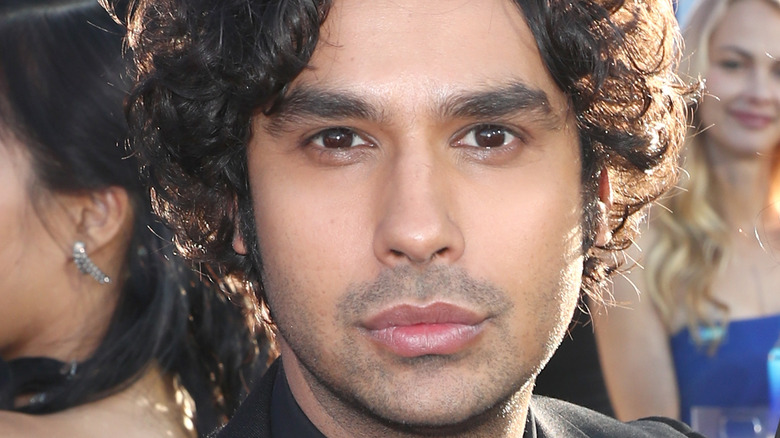 Joe Scarnici/Getty Images
In 2009, Kunal Nayyar (aka Raj from "The Big Bang Theory") met model, actress, and former beauty queen Neha Kapur. Two years later the couple tied the knot in a lavish ceremony in Delhi which included 1,000 guests (via Heavy). Kunal and Kapoor have now been together for over a decade, but how exactly did the Hollywood couple meet?
It all started in a bar. Nayyar, who was born in the U.K. and raised in India (via The Famous People) was residing in the U.S. at the time but had traveled back to India for a visit. One of Kapur's friends invited her to a party for the opening of a bar, who told her that a "really great guy is visiting from America," as she told Vogue India (via By Sarah Khan). When she arrived, Kapur saw Kunal "dressed all L.A." in an outfit she described to Glamour as consisting of "a trucker hat, cutoff gloves, hipster glasses, and a scarf." She joked, "It took me a while to find him among all that."
As for Nayyar, he said, "My first thought was, This is the most beautiful woman I've ever seen. My second thought was, She's way out of my league."
Kunal Nayyar knew pretty much immediately that Neha Kapur was the love of his life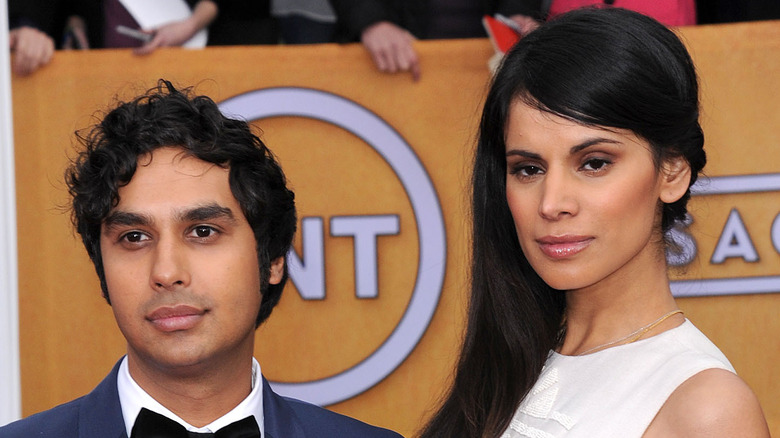 DFree/Shutterstock
When they first met, Kunal Nayyar offered Neha Kapur a drink, and they sat and talked for hours "in a corner at a little table with a candle" as the actor explained to Vogue India (via By Sarah Khan). "We talked about our childhoods in New Delhi," Nayyar wrote in his book of essays "Yes, My Accent Is Real" (via People). "There was something beautiful about the rawness of her emotion. I had known her for two hours, and I was getting hooked."
Nayyar had to go back to Los Angeles in nine days, so the pair preceded to spend as much time as they could together. When it came to the first "proper date," Kapur told Vogue India they ended up barhopping which resulted in a very "hammered" new couple. "We only laughed," Kapur added. "We laughed for five hours."
At the end of Nayyar's visit, he gave Kapur an ultimatum. He told her that "if this is something we want to do, we have to do it now. You have to come and see me in three weeks." And, of course, three weeks later she was on her way to Los Angeles and the rest is history. "I can spend hours talking to Kunal, and it just felt like I had always known him, so when I came to visit him in L.A., it just seemed so right," Kapur told Glamour. "I think I was always ready to marry him."