How Spirit Halloween Is Taking Over Former Big-Box Stores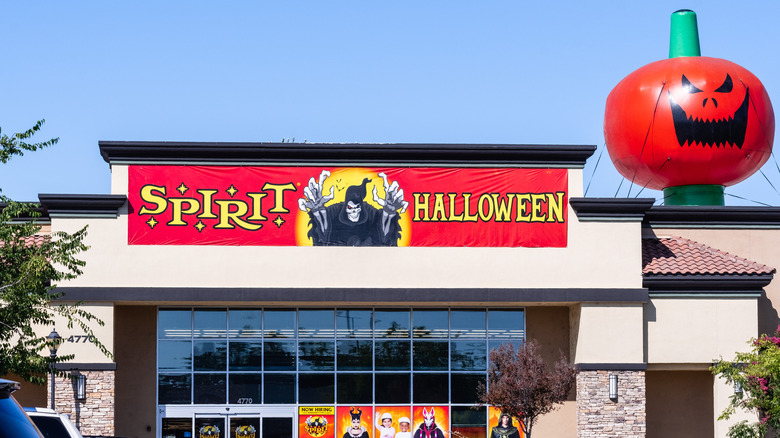 Sundry Photography/Shutterstock
Fall is officially here, and all the signs point to the fact that spooky season is upon us! The farm stands are stocked with pumpkins, gourds, and mums; the coffees advertised all have some manner of pumpkin involved in the flavor, and where once stood empty storefronts now stand that familiar one-stop-shop for all things Halloween: Spirit Halloween stores.
But did you ever wonder how these Spirit locations manage to open up in otherwise abandoned department store buildings, empty mall windows, and former big box stores? Unsurprisingly, there's a lot more involved than just plastering that temporary banner sign over whatever poor defunct store logo was once there. We suppose it makes sense for a store dedicated to all things scary to in fact be building its empire on the literal graves of dead retail stores, but how is this business still thriving in a world where brick-and-mortar shopping has increasingly gone the way of the DoDo (via New York Times)?   
Why Spirit is thriving in the face of retail decline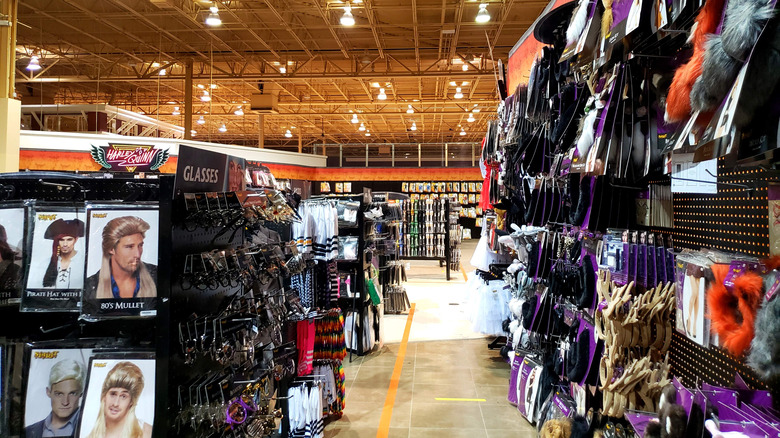 Retail Photographer/Shutterstock
Spirit Halloween was first founded in 1983 by a man named Joe Marver (via VOX). It was a spinoff of a store he already owned, which was Spirit Women's Discount Apparel. In fairly short order, he grew his pop-up business to 63 stores nationwide, and in 1999, he sold the venture to Spencer Gifts. There are now over 1,300 locations nationwide, and each season the chain of shops employs a whopping 25,000 seasonal workers. 
In a world where in-store shopping has dropped drastically and continues to decline, how is this possible? As it turns out, Halloween is good business, and there's something novel about experiencing the spooky season by going into actual places filled with actual Halloween stuff that keeps bringing people back for more. In fact, in 2018, Halloween was a $9 billion business in America, and the average person spent about $86.79 prepping for the holiday. 
This is how now, in 2021, Spirit Halloween has managed to take over even a former Barney's storefront in New York City (via New York Times). Brick-and-mortar retail may be dead, but in true Halloween fashion, the ghost is still haunting us.