Why Royal Fans Are Furious With Prince Harry's Tribute To The Queen And Prince Philip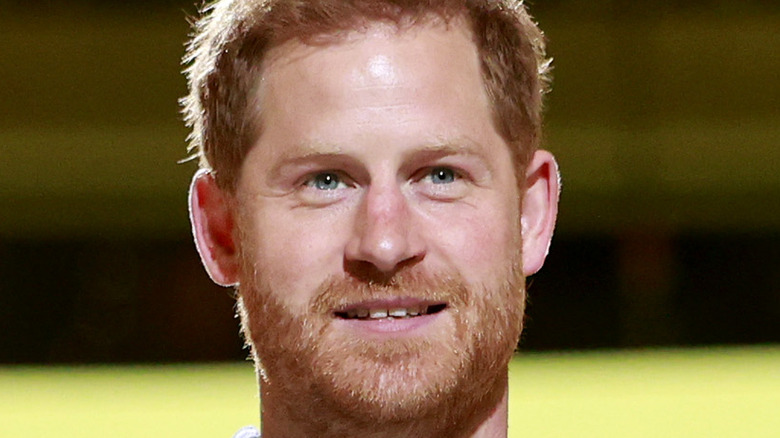 Emma Mcintyre/Getty Images
Prince Harry is once again in hot water with royal watchers. The Duke of Sussex has been under fire since stepping down from his royal duties in 2020 and moving to California with his wife, Meghan Markle (via AP News). And the couple's tell-all interview with Oprah Winfrey was criticized by many in the British media and public (via the Los Angeles Times). 
Now, many royal fans are unhappy with Harry's latest interview, in the BBC documentary "Prince Philip: The Royal Family Remembers," which was filmed before and after Prince Philip's death in April 2021. Harry filmed his part in California and spoke lovingly of his grandfather as well as Queen Elizabeth. "More than anything I miss his sense of humor," Harry revealed (via the Daily Mail). "But I miss him more for my grandmother because I know how incredibly strong she was with him there. I also know she will be ok without him."
He added: "The two of them together were just the most adorable couple. To me knowing the cheekiness of him and knowing that behind what the world sees you have two individuals who were very much in love and both, from a very young age, have dedicated their life to service ... that is an incredible bond between two people."
But many aren't buying Harry's kind words.
Royal fans don't think Prince Harry should have been in a documentary about Prince Philip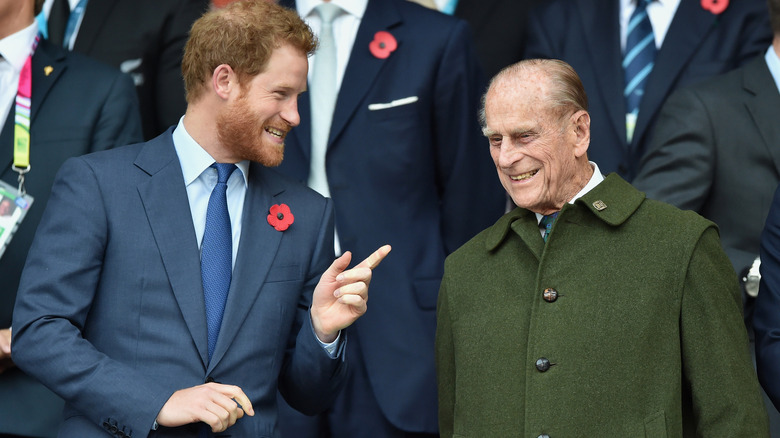 Max Mumby/indigo/Getty Images
Prince Harry might have gushed over his grandparents in a new BBC documentary, but royal fans aren't buying it. "Having a hard time believing Harry's words in this programme (sic)," wrote one viewer (via the Daily Mail). "If he loved his grandfather so much, would he have released that hatchet job of an interview while he was so ill in hospital?" Another posted: "I know they had to include Harry but it felt weird after he trashed them on primetime TV." While yet another wrote, "Why is Harry even on it when he showed such disrespect to his grandfather?" One person even said that they booed when Harry appeared on screen!
The documentary, which started filming in early 2021 in anticipation of what would have been Prince Philip's 100th birthday in June, also featured interviews with Prince Charles and Prince William, who called his grandfather "the heart of the family." He continued: "He's always been a huge presence behind everything we have done, really. ... It was very much a man world's back then, so for a man to give up his career to support a woman, albeit the Queen, was still quite a big step."