Why Everyone Is Praising Ireland Baldwin's New Selfies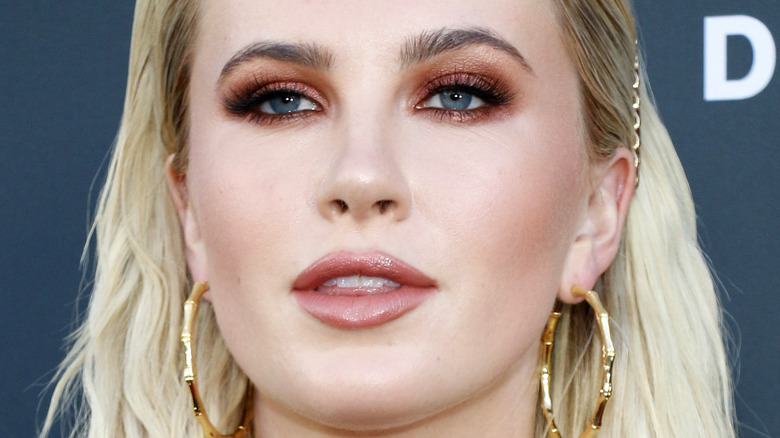 Tinseltown/Shutterstock
Alec Baldwin's oldest daughter Ireland began modeling in 2013 (via HuffPost). At the time, she said, "I want to be an inspirational model. I want people to look at me and say, 'Wow, she looks healthy'" (via People).
It seems that years later, the 6-foot-2-inch star has stayed true to her word, as she recently shared a raw series of selfies via Instagram that don't filter out her so-called imperfections (via People).
"Embracing my cellulite, stretch marks, curves, eczema, ingrowns, pale skin, grown out roots, hairy legs, and all the other fun things that make me human," Baldwin captioned a carousel of images of her wearing a two-piece bathing suit, shown from all angles.
Celebrity friends and fans were quick to praise the model for her share in the comments section of the post, proving that we are very hungry for honest photos among a sea of airbrushed and curated Instagram pics.
Fans have a lot to say about Ireland Baldwin's selfies
One of the top comments to Baldwin's real collection of Instagram selfies was from model Christie Brinkley's daughter, Sailor. "4th photo is so gorg," she said, adding, "Love u."
Meghan Trainor, who recently shared she has struggled to accept her body after giving birth to a baby six months ago, commented, "So stunning" (via Yahoo!).
Meanwhile, one of the star's followers complimented Baldwin by enthusing, "Thank you for your courage and willingness to be so open and authentic!" "If you're healthy & happy that's all you need," someone else said, while another fan commented, "Caption is everything! Thank you."
Another common theme among the comments was admiration for Baldwin's ink, with one person saying, "Your tattoo game is strong."
But ultimately, the response was along the lines of this sentiment: "​​You make me feel more confident about my own body," with someone else declaring, "Finally women's real bodies are being celebrated, I hope we're able to keep growing even more from here."